Thoughts on the legislative session, COVID-19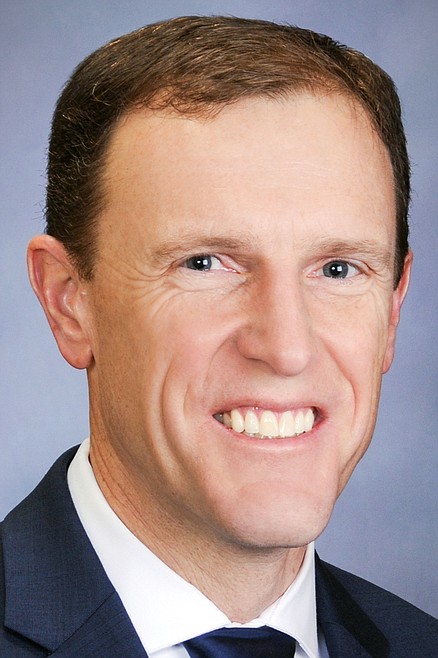 Dear Friends and Neighbors of Legislative District 1,
We find ourselves in a challenging situation with the health risk caused by the coronavirus pandemic. The virus is new to humans which means that our natural immune system is not prepared to protect us. Although the number of people infected is still much lower than a typical flu season, without our immune system protecting us, the virus can rapidly spread. For most, becoming infected is not life threatening. Widespread sickness does have the potential to overwhelm our ability to care for those who are sick and those who are at higher risk of more severe consequences. The response you're seeing from Idaho state government is a calculated and rational one, which hopefully is the appropriate balance between our physical health and our economic health. I do not downplay the significance of the health risk to anyone. However, an overreaction to the pandemic in the short term may result in permanent business closures and job losses that will be felt for an extended period of time. There are numerous state efforts ongoing to respond to the health crisis as well as the economic difficulties. For the most up-to-date information, see the state website http://coronavirus.idaho.gov/. Please be safe and do what is in your ability to minimize the spread of the coronavirus.
Turning to the 2020 legislative session, we are complete for the year. A balanced budget is set for fiscal year 2021. Based on projections from earlier in the year, the budget was set 3.9 percent higher than last year's budget. Considering inflation and population growth, that is essentially no growth in state government. During the normal budget setting timeframe, the legislature authorized funds for response to the coronavirus. In addition, authorization was provided for the executive branch to tap into the budget stabilization fund if necessary. It is atypical to make budget adjustments during the year, but under the current circumstances, we will be doing so.
Quite disappointing is that we came to no consensus on any changes to our property tax system. What I learned this past year is that every time the economy runs strong for an extended period of time, we have needed to make an adjustment to our property tax system. Both in 2006 and currently, residential home values have increased faster than other types of property. The result is that residential properties pick up more and more of the property tax burden. Many options were considered this legislative session, but none made it through the process. There will be an interim committee this summer with the sole focus of providing legislative recommendations on property tax policy.
The sales tax distribution formula was changed this year. Sales tax is collected and remitted to the state tax commission. A portion of the tax is distributed back to county and city governments. In 2019, that amounted to $217 million going back to local government entities. The intent of the change is that we have a more equitable distribution of the funds.
Another tax bill was passed relating to custom meat processing. In the past, Idaho law has required that we pay sales tax for the processing of domestic or wild game. Since that is a service and you own the meat you bring to the processor, there will no longer be sales tax on meat processing.
For our judicial system, we added an additional district judge and two magistrate judges. The new district judge will be seated in Bonner County. The two magistrates will work from Coeur d'Alene. The case load in the First Judicial District requires the additional judges as we deal with population growth while maintaining our right to a speedy trial.
Two bills were passed into law changing the initiative process. Both make the initiative process more closely resemble the requirements of the legislative process without changing the number of petition signatures required.
The requirement for carrying a concealed weapon in Idaho was changed. Previously, only Idaho residents were authorized to carry a concealed weapon. We will now allow any U.S. resident to carry concealed weapons.
A dyed diesel fuel monitoring program was passed into law. I agree with the purpose of the law but voted against it because I don't think the legislation was worded properly. The intent is to monitor commercial vehicles and only at weigh stations or portable check stations. Since the definition of commercial vehicles is based on weight, there is the potential that enforcement of the law could apply to one-ton pickups with trailers or large RVs. I will be monitoring implementation of this program and following up next year.
Use of mobile devices while driving will be prohibited in Idaho on July 1st of this year. There is an exception for hands-free devices. Warnings will be issued for the first six months. After January 1st, 2021, a violation will be an infraction and will be a primary offense which is grounds for initiating a traffic stop.
We made a great step forward with state funding for teacher pay this legislative session. The Governor has made education one of his top priorities and it showed this year. Over the next five years, the state will increase the allocation of money to school districts for teacher pay at all levels of experience. This effort is important for two reasons. First, we'd like to have the best teachers possible in Idaho classrooms. We want to be in a position where people compete for teaching jobs, not where districts compete for a limited supply of teachers. Second, with the state providing more funding, the districts can rely less on local supplemental levies. For many school districts, supplemental levies provide twenty to thirty percent of the annual budget.
Another important education bill this year deals with career technical education. (We used to call this shop class or Vo-Ag). CTE instructors are difficult to come by when you're looking for someone coming out of industry and moving into the education setting. The new law allows qualified CTE instructors to enter the pay scale at a level which hopefully can compete with industry. We recognize that we're getting short on skilled tradespeople and need to make sure we're training the future workforce.
As always, I am happy to answer any questions. I appreciate your trust and enjoy the opportunity to serve Legislative District 1.
Sen. Jim Woodward represents District 1, Bonner and Boundary counties, in the Idaho Senate. He can be reached at jwoodward@senate.idaho.gov .
---