MCL donates to youth meal drives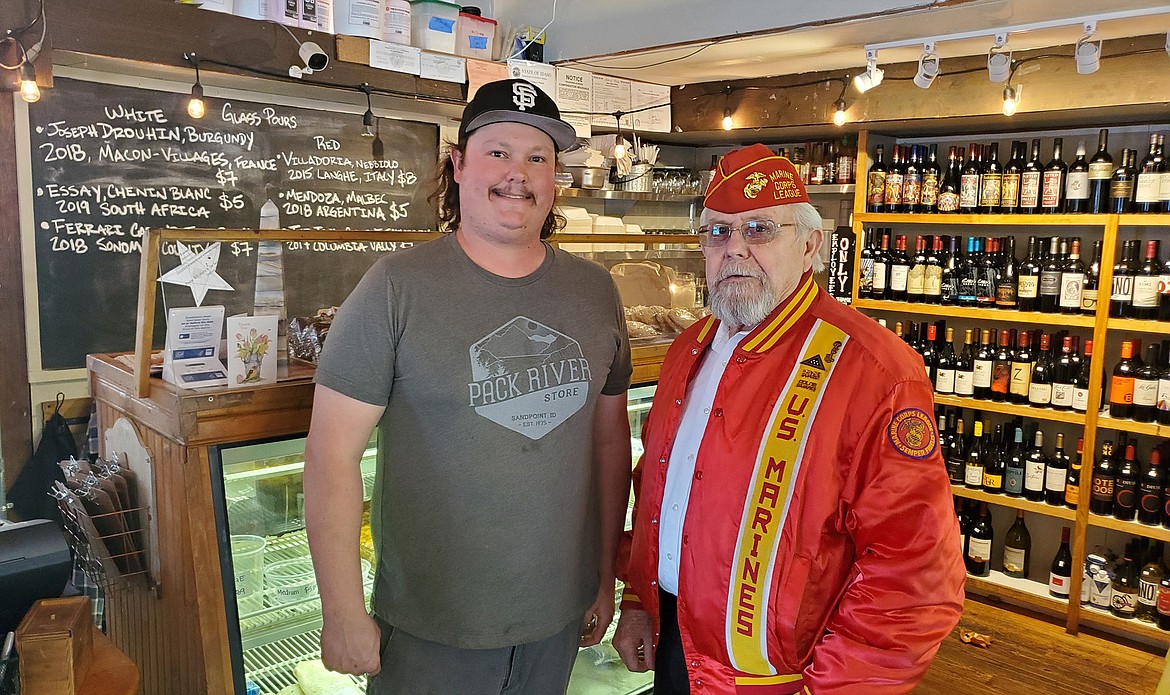 Past Commandant Everett Woody Wood and Alex Jacobson at Pack River Store.
(Courtesy photo)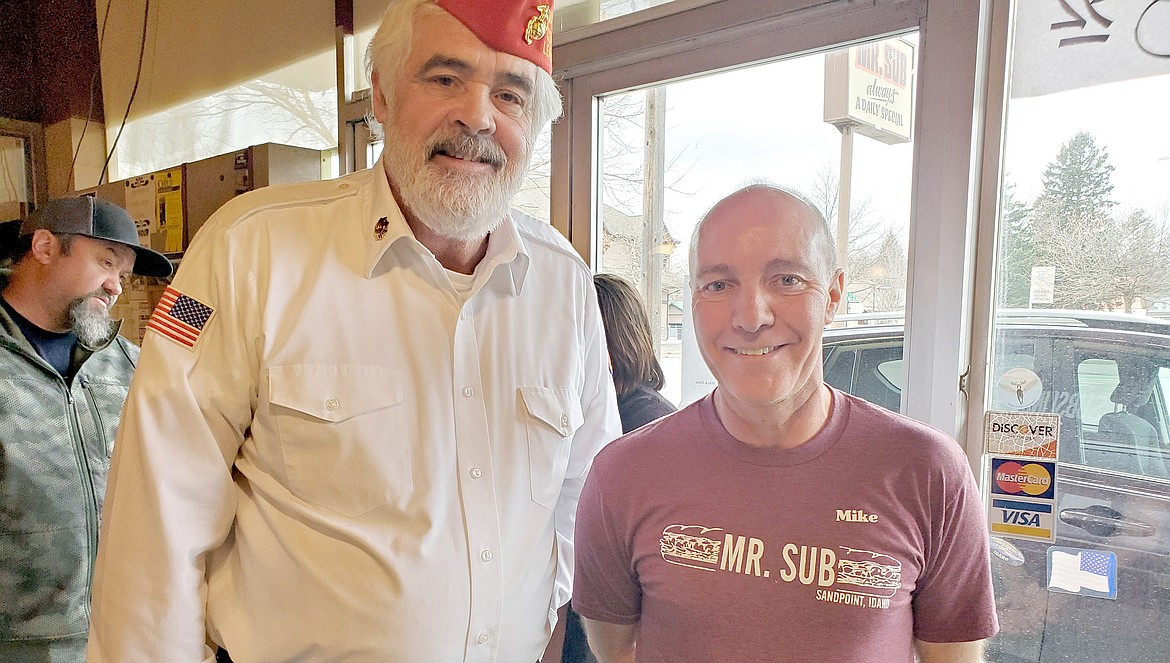 Commandant Robert Crader and Mike Brown at Mr. Sub.
(Courtesy photo)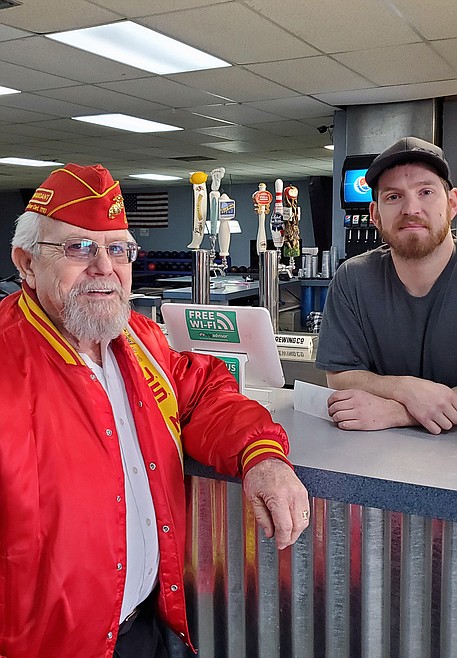 Past Commandant Everett Woody Wood and Logan at Huckleberry Lanes.
(Courtesy photo)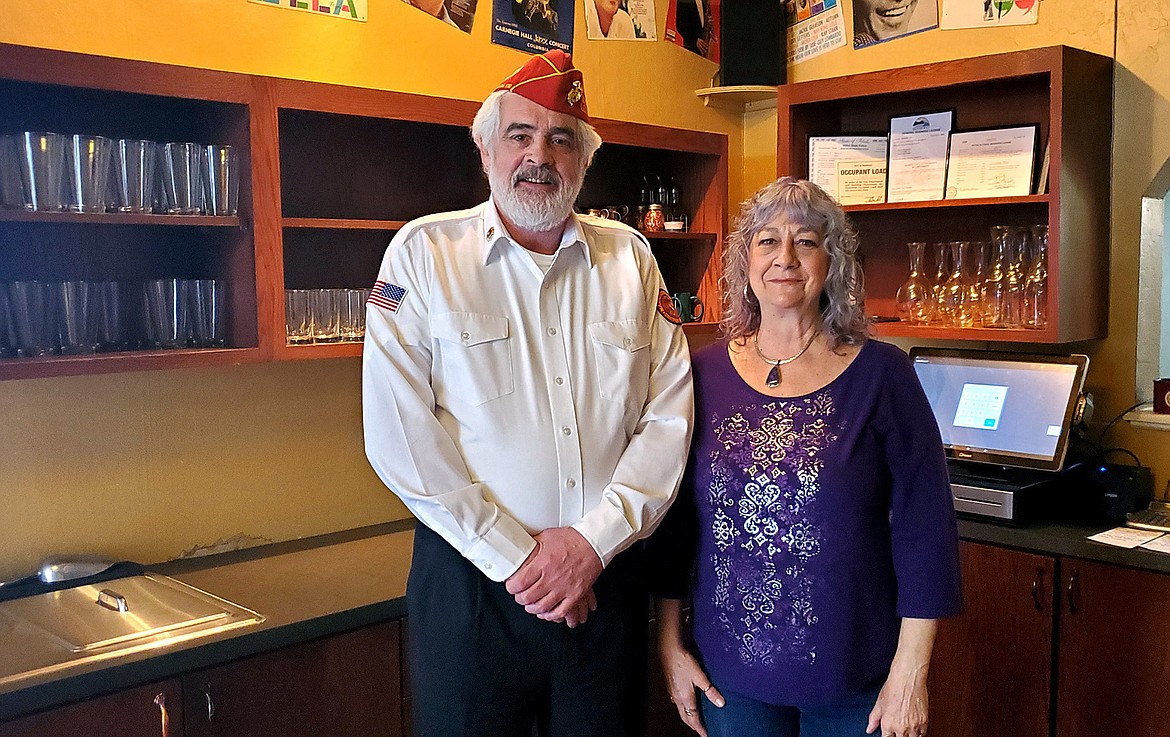 Commandant Robert Crader and Lisa Arlo Guscott at Arlos Restaurant.
(Courtesy photo)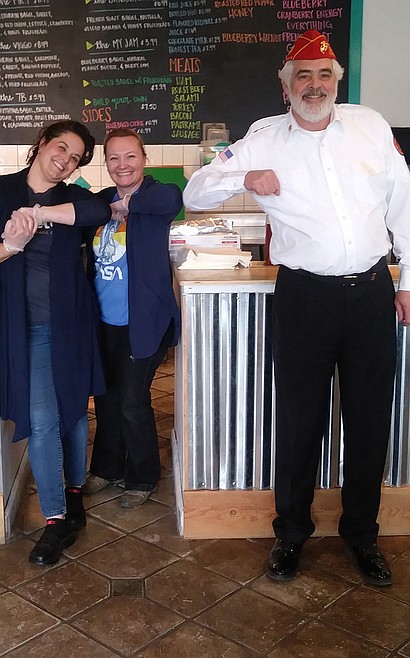 Commandant Robert Crader and Angelina Henry and Leanna James at Uptown Bagel.
(Courtesy photo)
Previous
Next
Marine Corps League recently gave back to the community by donating to local restaurants providing meals for childen while they are learning remotely.
Commandant Robert Crader and Past Commandant Everett Woody Wood went to Pack River Store, Arlo's Restaurant, Uptown Bagel Company, Huckleberry Lanes and Mr. Sub and presented each with a check to help with providing meals for the children while out of school.
Marine Corps League members also wanted to thank Mr Sub for providing a soup kitchen at the VFW twice a month for veterans.
"We thank them for everything they are doing," members said in a statement.
Recent Headlines
---