Volunteers, Rotary club team up to make masks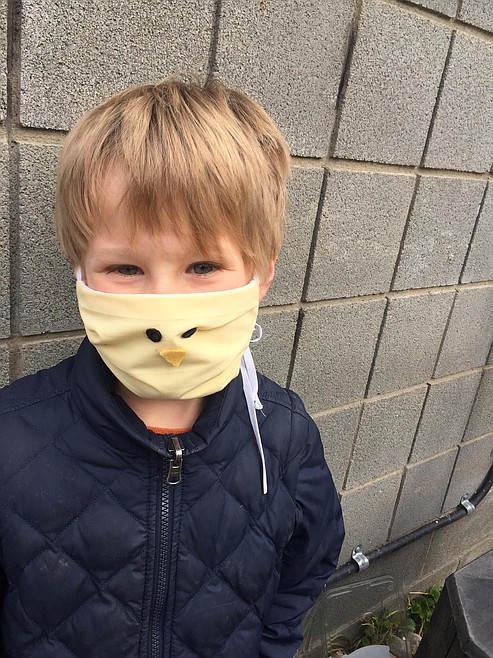 The grandson of Sandpoint Rotary member Bev Kee models a mask the group is making as part of Project 2000 — an effort to get 2,000 masks into the hands of the community's frontline workers.
(Courtesy photo)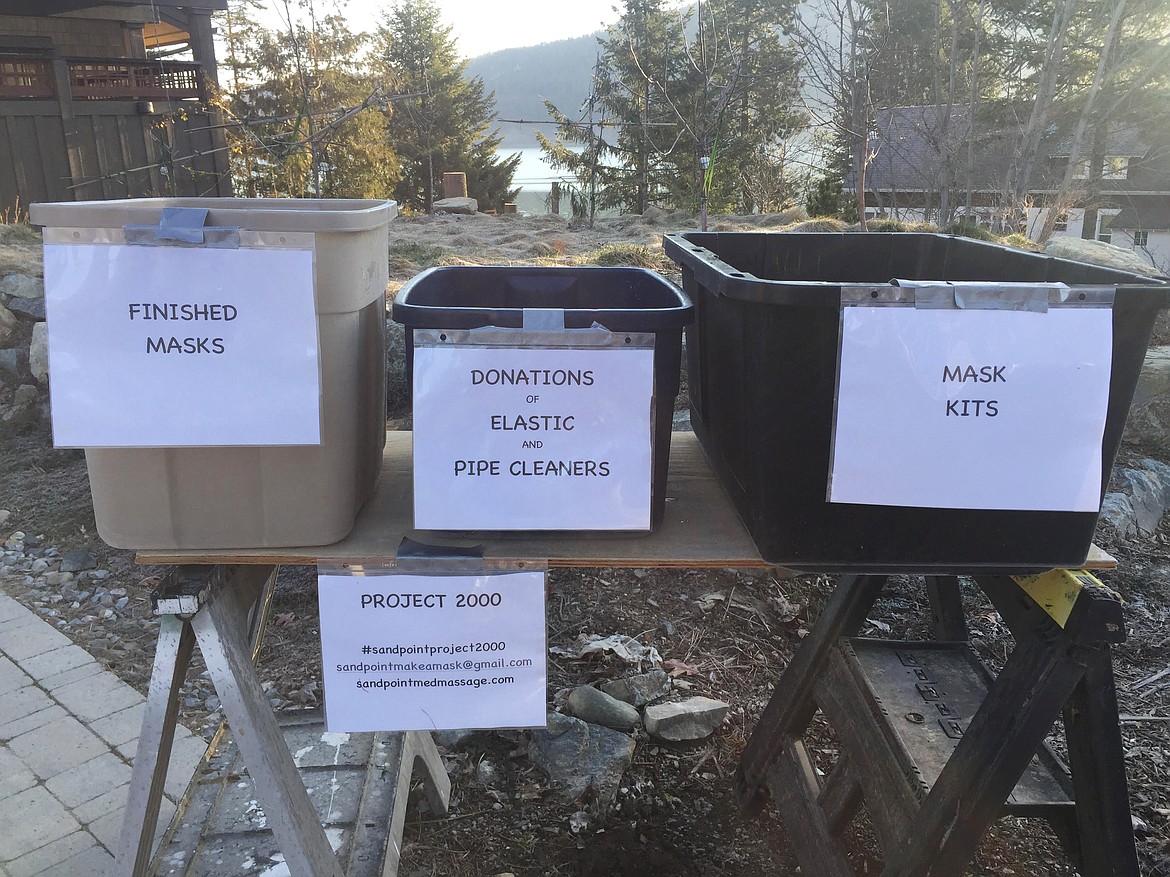 (Courtesy photo) Bins for mask kits, donations and finished masks sit outside the home of Sandpoint Rotary member Bev Kee. The club recently launched Project 2000 — an effort to get 2,000 masks into the hands of the community's frontline workers.
Previous
Next
by
CAROLINE LOBSINGER
Staff Writer
|
April 10, 2020 1:00 AM
SANDPOINT — Two thousands masks.
That's what Project 2000 members and Sandpoint Rotary are aiming to make as quickly as possible to put on the faces of the community's frontline workers: hospital staff, elder care, and food distribution workers among others.
The project got its start when Sandpoint Rotary member Bev Kee heard about an effort by the therapists at Sandpoint Medical Massage. The clinic's owner, Kirsten Longmeier, had donated money and rallied a network of friends and co-workers to make masks for those in need — making 200 masks that were quickly put to use.
"The labor was out there, but the supplies and monies were depleted," Kee wrote in an email to The Daily Bee. "As the Sandpoint Rotary treasurer, I contacted Kirsten and asked if money would help. The answer was YES!"
Rotary President Mel Dick quickly signed onto the project and allocated $1,000 of the club's 2020 Community Service budget to Project 2000.
Fabric to make the masks has been donated by various individuals and the fabric has been cut and put into the brown paper bags kits. With the Rotary funds, Project 2000 was able to order elastic and thread to begin assembly of the kits. We are filling the "kit" containers as soon as materials are available, Kee said.
Now the kits need to be turned into masks.
"Project 2000 needs sewers that can pick up the kits at the distribution points and stitch them together," added Kee.
As part of Project 2000, volunteers are creating kits — with the supplies to make 10 masks — for other volunteers and community members to turn into the much-needed masks.
"These are very simple, and if you have a sewing machine, you can do it," Project 200 members said. The group even created a video — https://bit.ly/3aYPbHE — that shows the process of creating a mask from start to finish.
Donations are also being accepted and the group has an immediate need for 1/4-inch to 1/2-inch elastic.
"If you have a stash, please consider donating it to this cause," Project 2000 members said in a statement about the effort. "Elastic is the new TP and we are in dire need! We are good on fabric and other supplies thanks to a monetary contribution from the Sandpoint Rotary Club and others who have cleaned out their personal sewing collections for this effort."
Interested and want to take part? Project 2000 has made it easy with three distribution points in the area: one in Sandpoint, another in Sagle and a third in Priest River. The spots will each have bins for drop off and pick up of donated supplies, kits, and finished masks.
Locations are:
• Outside Sandpoint Medical Massage — Pine Street Annex, 515 Pine St., 2nd floor; 9 a.m.-5 p.m., Monday through Friday.
• Driveway of Bev and Andy Kee — 55 Lakewood Drive, Sagle; 7 a.m.-7 p.m. daily.
• Porch of Kirsten Longmeier and Shaun Deller — 448 Holly Glen Road, Priest River; call ahead at 503-369-8652 to make arrangements.
Requests for doorstep delivery or pick-up (within Sandpoint city limits), can be emailed to sandpointmakeamask@gmail.com.
Those taking part — and those just wanting to spread the word about Project 2000 — are encouraged to take photos to share on social media and use the hashtag, #SandpointProject2000.
Information: sandpointmakeamask@gmail.com
Caroline Lobsinger can be reached by email at clobsinger@bonnercountydailybee.com and follow her on Twitter @CarolDailyBee.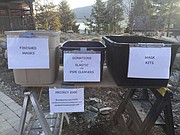 ---