Sandpoint Elks open, course offering special spring rate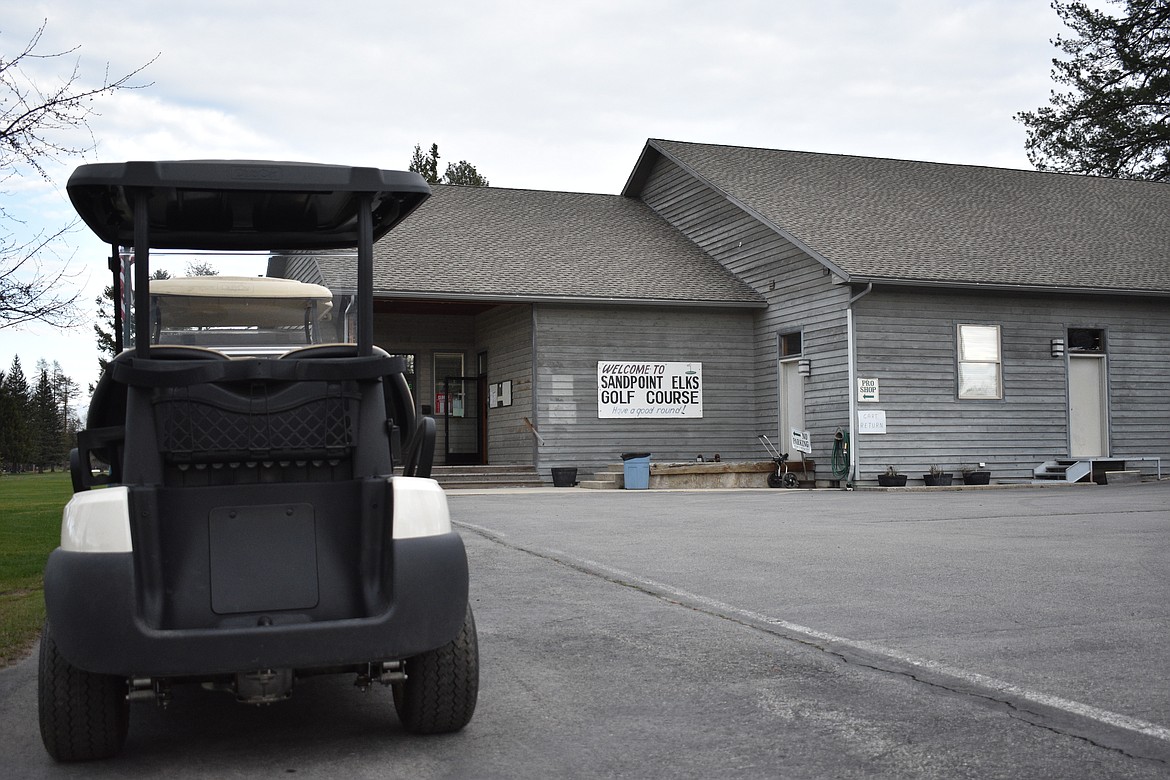 The Sandpoint Elks Golf Course has officially opened its doors for the 2020 season.
(Photo by DYLAN GREENE)
by
Dylan Greene
Sports Editor
|
April 23, 2020 1:00 AM
SANDPOINT — Beautiful blue skies and multiple 60 degree days mean it is officially time to grab the golf clubs that have been gathering dust in the garage over the long winter and hit the course.
The warmer temperatures have melted away the snow and allowed the Sandpoint Elks Golf Course to officially open its doors for the season.
The course opened this past Sunday and already manager Russ Brisboy has seen plenty of customers.
"We've been pretty busy so far," he said. "People just want to get out and do something."
During the stay-home order issued by Gov. Brad Little to combat the coronavirus, golf courses in Idaho are able to be open if they follow strict guidelines recommended by the Centers for Disease Control and Prevention to reduce social gatherings and encourage social distancing.
Brisboy said the Elks is following those protocols and doing everything they can to prevent people from coming in close contact with each other on the golf course.
Brisboy said they are sanitizing the restrooms and golf carts more regularly and only allowing one person in the pro shop at a time.
Only one person is allowed per golf cart unless the person sharing the cart is from the same household and on the golf course there are no rakes in the bunkers and flag sticks must stay in the holes at all times.
Brisboy has also made sure no one touches the flag stick when they bend down to pick up their ball after sinking a birdie.
"I've taken wiffle balls, took the flags out and slid the wiffle ball all the way down into the cup so when the ball goes in then it just rolls back out," he said.
The golf course is also encouraging people who rent carts to take responsibility for disposal of their own garbage.
Right now the course is in good shape for this time of year, Brisboy said, but until he gets the course where he likes it the Elks is offering a special spring rate of $16 until May 1. After that normal seasonal rates will kick in.
Tee times are currently every 15 minutes to combat gatherings of people. Call the Sandpoint Elks at 208-263-4321 to schedule a tee time.
---