Region's land trust reserves are great options for local outings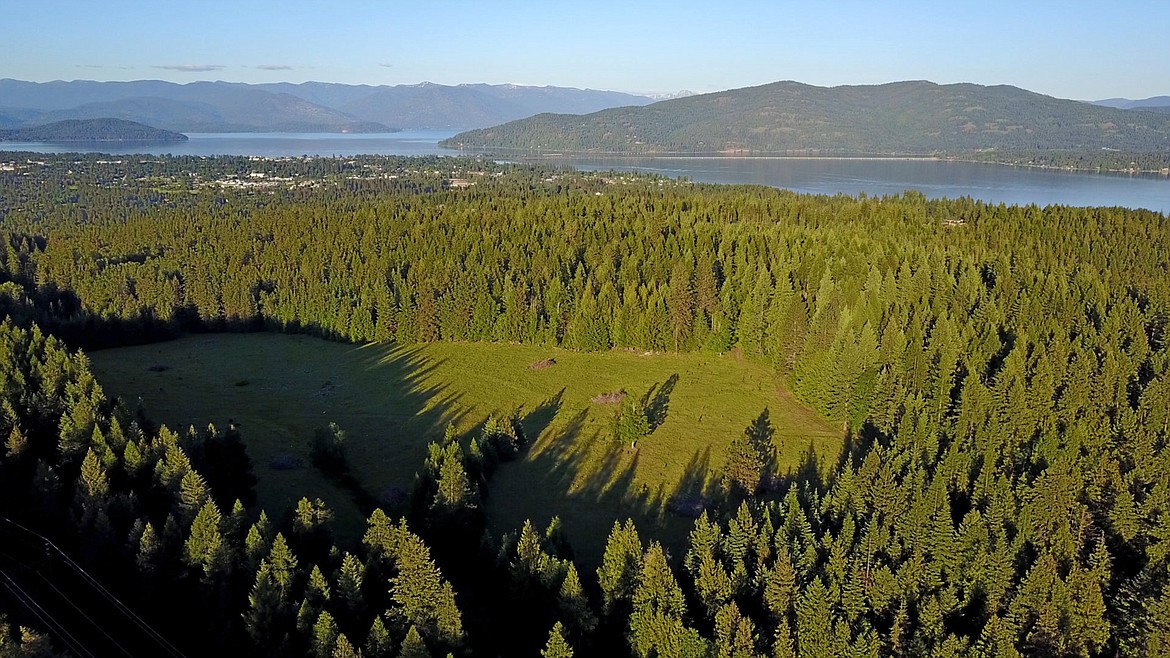 An aeriel view of the Pine Street Woods. The community forest is an 180-acre property acquired in the last year by the Kaniksu Land Trust, with help from a host of donors and citizens.
(Photo courtesy KANIKSU LAND TRUST)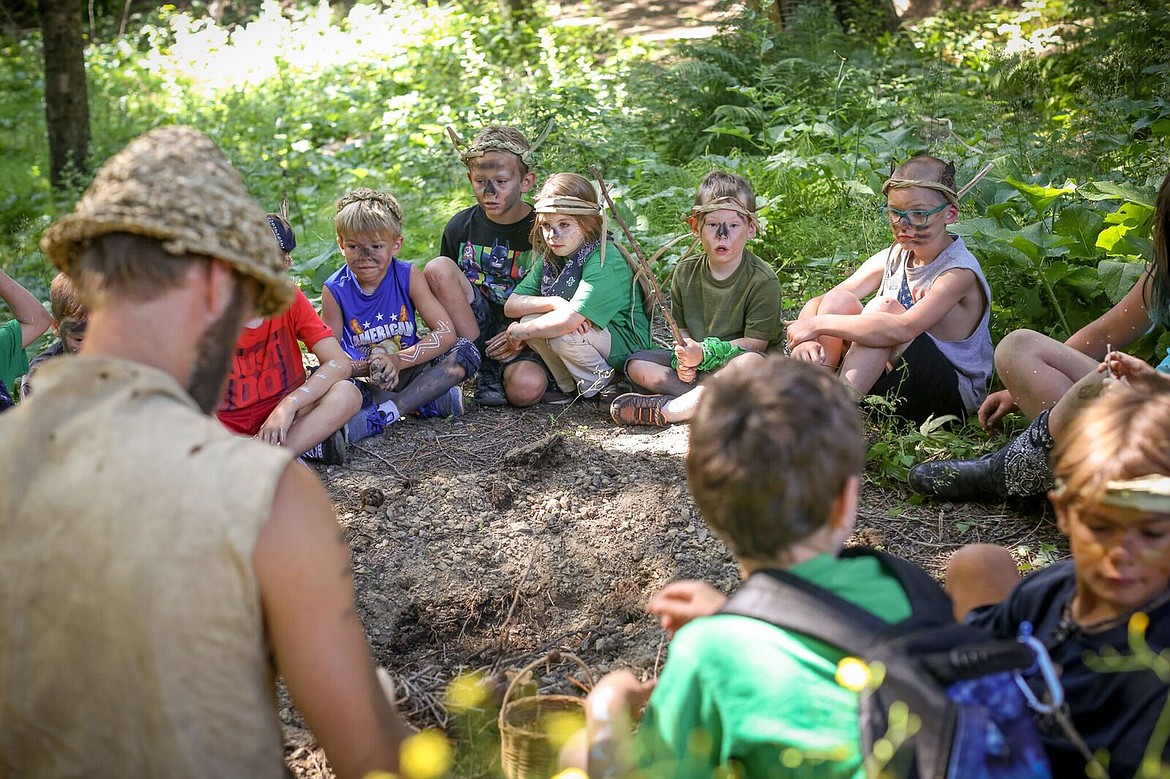 Area youth take part in an education activity at the Pine Street Woods, an 180-acre property acquired in the last year by the Kaniksu Land Trust, with help from a host of donors and citizens.
(Photo courtesy KANIKSU LAND TRUST)
Previous
Next
Options include Pine Street Woods Cougar Bay Preserve and Idler's Rest
"Nature is open. Play it safe." That is the message from Idaho land trusts that operate nature reserves open to the public across Idaho.
Three North Idaho destinations that local land trusts recommend are the Pine Street Woods Community Forest, just west of Sandpoint, the Cougar Bay Preserve near Coeur d'Alene, and Idler's Rest outside of Moscow. Each property is close to town and owned by a land trust dedicated to conserving natural places to benefit their communities.
"It is heartening to see more people getting outdoors with their families during these difficult times," said Katie Cox, executive director of the Kaniksu Land Trust in Sandpoint. "While our visitors are enjoying these beautiful places, we ask them to follow guidelines for responsible outdoor recreation, including maintaining appropriate social distance on trails."
Please also observe Gov. Little's Stay at Home state guidelines, meaning these destinations are recommended for use by local Idaho residents. Washington residents are discouraged from coming to Idaho for non-essential activities such as hiking or fishing under Little's order. The Kootenai County Sheriff's Office is enforcing the order with warnings and citations.
Pine Street Woods Community Forest is an 180-acre property acquired in the last year by the Kaniksu Land Trust, with help from a host of donors and citizens.
"It's a great place that's been universally loved by our community," said Cox.
The snow has melted at the property, and Pine Street Woods is open for walking, trail-running and mountain biking now, Cox said.
A big benefit for hikers, runners and bikers at Pine Street Woods is that several of the trails, Meadow Trail and Butterfly Trail, are rated easy without very much significant hill-climbing involved. This was one of the major selling points in acquiring the property, Cox said.
"Anybody who wants to get out and enjoy a new trail will like it," she said. "It takes away a lot of the fear when you don't have to climb a steep grade right out of the trailhead like many of our trails. It's a great experience for beginners and seniors."
There are more than 4 miles of trails in Pine Street Woods Community Forest, and it's connected to another 11 miles of hiking and biking trails in the adjacent, 140-acre Sherwood Forest, west of Sandpoint.
Cougar Bay Preserve, south of Coeur d'Alene, is accessed via U.S. 95 by the Cougar Bay Preserve highway sign. The 240-acre property was acquired by The Nature Conservancy in Idaho in the 1990s; it's jointly managed by TNC Idaho and the Bureau of Land Management.
The Cougar Bay Preserve features a 2-mile interpretive trail, known as the John Pointner Memorial Wildlife Sanctuary Trail, that's popular with hikers and trail-runners. Dogs are allowed; please clean up after your pets.
The preserve was created to provide a rare public access area on Lake Coeur d'Alene and also to protect 34 species of wildlife in wetlands and forest habitat, including 27 species of birds. Be sure to take a moment to look for wildlife while you're visiting. You might see nesting osprey, waterfowl, shorebirds, songbirds, moose, beaver, otter and deer.
Idler's Rest Nature Preserve, owned by the Palouse Land Trust, is a forested area just north of Moscow with a variety of loop trails through four distinct plant communities. It is family and four-legged pal friendly (on leash). Be sure to print a very informative interpretive guide before you go. The preserve has been in existence for over 100 years and is a favorite outdoor treasure in north-central Idaho.
"People are drawn to Idler's Rest by the towering western red cedar trees in the preserve, and the lovely smell of cedar," said Lovina Englund, executive director of the Palouse Land Trust. "But there's so much you can learn about plants and wildlife when taking a walk in the preserve. Bring your kids and look for amphibians, reptiles, great-horned owls and other wildlife. Our interpretive guide provides lots of teachable moments for your kids."
Will Whelan, executive director of the Idaho Coalition of Land Trusts, encourages Idahoans to enjoy nature at these preserves close to home.
"Getting outside is great for our health and well-being, especially when so many of us feel cooped up at home," Whelan said. "We encourage Idahoans to get to know and appreciate these great places for learning about nature, conservation, water quality and open space."
"Many people don't know about the behind-the-scenes work and partnerships that go into protecting these areas for the public to enjoy. So when you visit these areas, you can also find out more about local land trusts, such as the Kaniksu Land Trust, Inland Northwest Land Conservancy, Palouse Land Trust, and The Nature Conservancy in Idaho."
When using the nature preserves, be sure to follow Gov. Little's Recreate Responsibly Idaho guidelines for practicing safe social-distancing by keeping at least 6 feet away from other people (family members are exempt), staying home if you feel cold or flu symptoms coming on, timing your trip to avoid crowds, and recreating close to home.
For more information about these preserves, contact:
• The Kaniksu Land Trust, Pine Street Woods Community Forest, https://kaniksulandtrust.org/pine-street-woods, 208-263-9471
• The Nature Conservancy, Cougar Bay Preserve, www.nature.org/en-us/get-involved/how-to-help/places-we-protect/cougar-bay, 208-267-8999, kmcclintock@tnc.org
• Idler's Rest, www.palouselandtrust.org/idlers-rest-nature-preserve, 208-596-4496

About the Idaho Coalition of Land Trusts: The Idaho Coalition of Land Trusts supports and advances professional excellence in voluntary private land conservation for people and nature across the Gem State.
Information: idaholandtrusts.org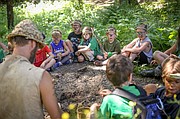 Recent Headlines
---