Fire season heating up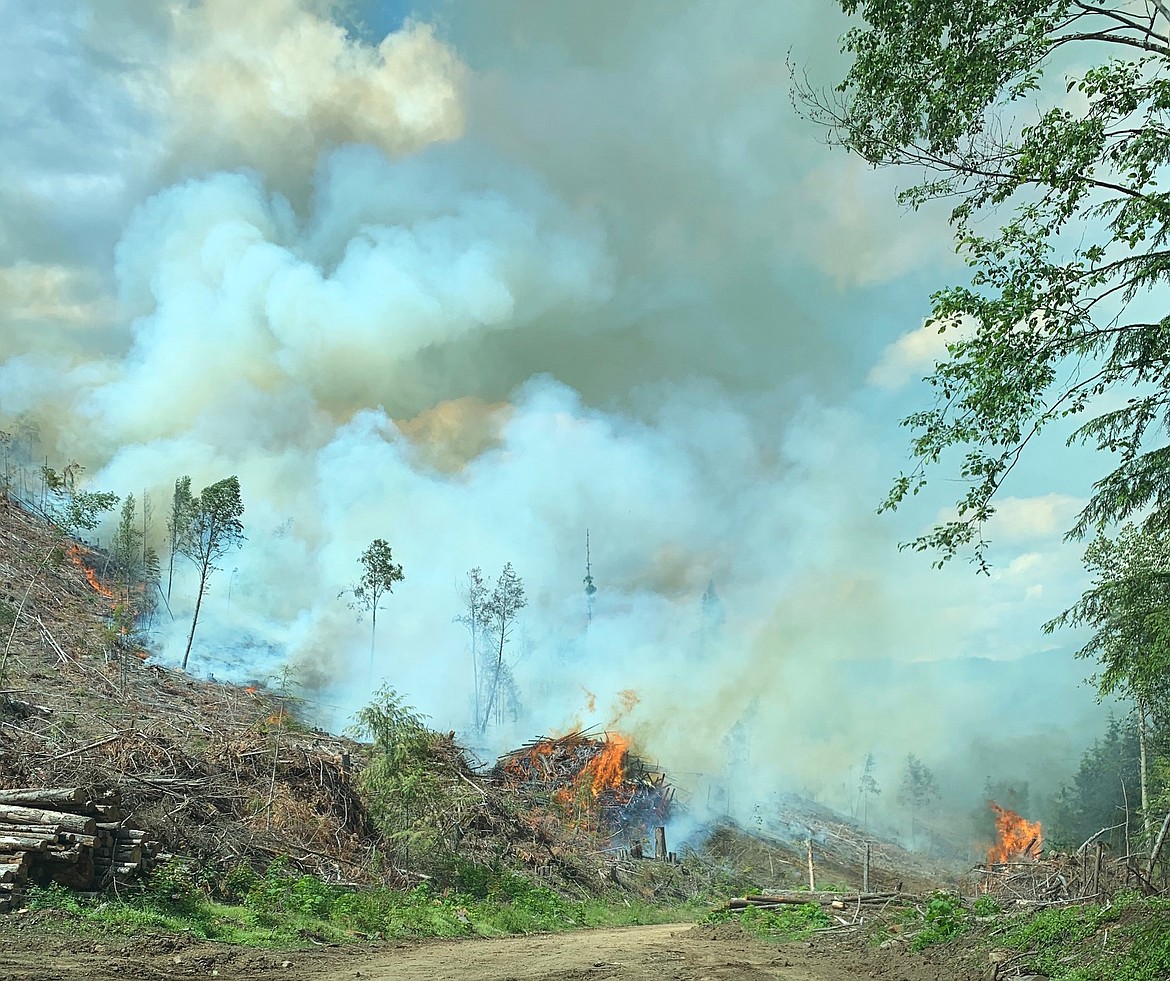 A fire roars on the back side of Spirit Lake on July 3. From May 10 to Oct. 20, everyone in the woods is expected to have a shovel and bucket handy, as well as spark arresters on their recreational vehicles, to prevent forest fires.
Photos courtesy of Timberlake Fire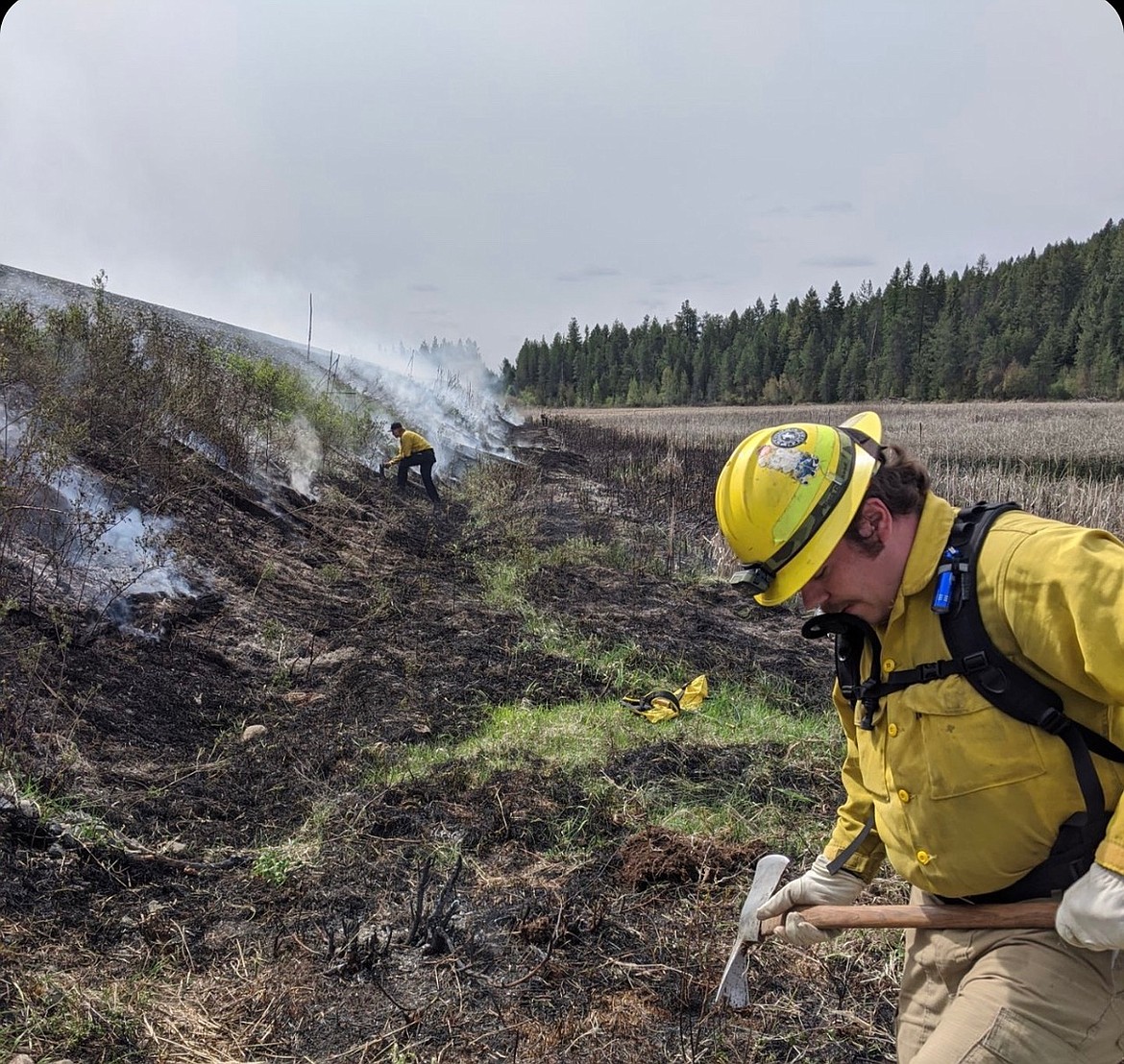 Timberlake Fire Protection District Firefighter Jack Duclos, right, works to put out a fire off Kelso Lake Road on May 12. The fire was started by children playing with matches. As fire season heats up in North Idaho, officials ask that people remain cautious and vigilant. A majority of recent fires have been caused by humans. (Photo courtesy of Timberlake Fire)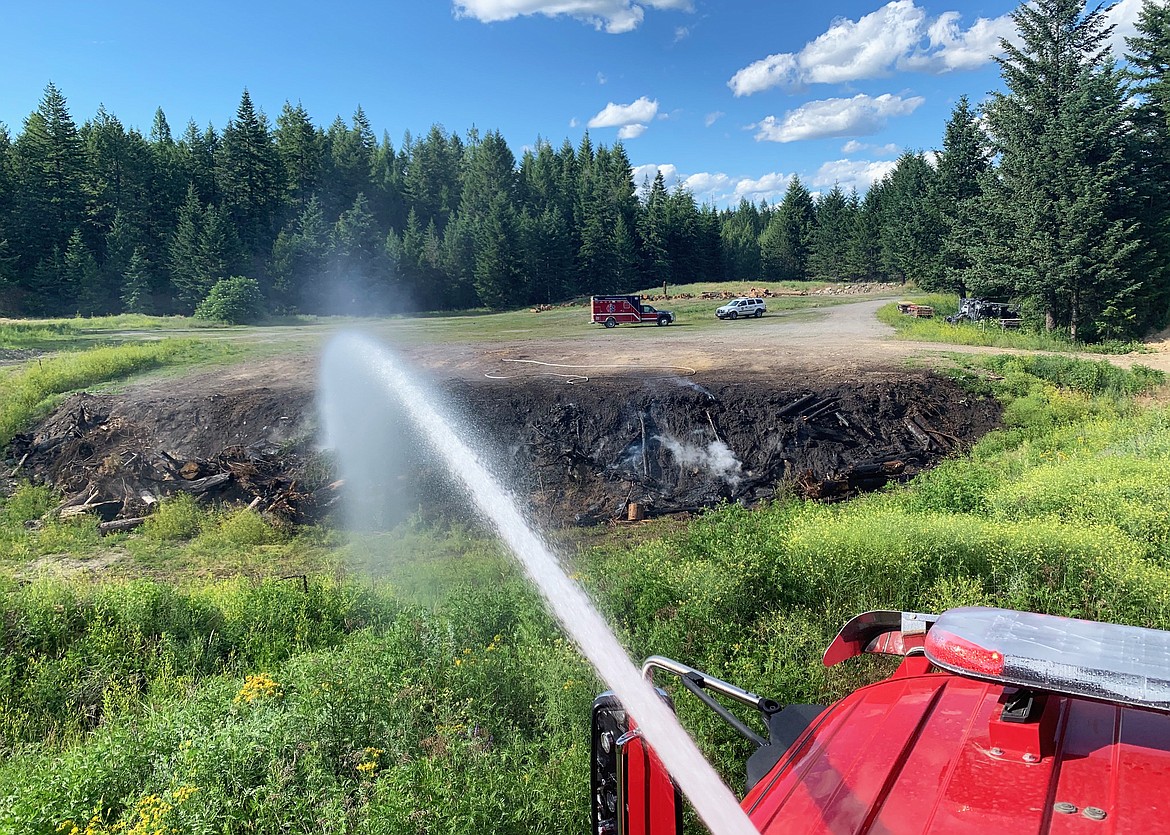 A Timberlake Fire apparatus sprays down Farragut State Park on July 13, 2020. With the heat advisory and dry weather this week, fire officials have offered tips for staying safe, including bringing a fire extinguisher when camping and making sure chains don't drag on roadways. (Photo courtesy of Timberlake Fire)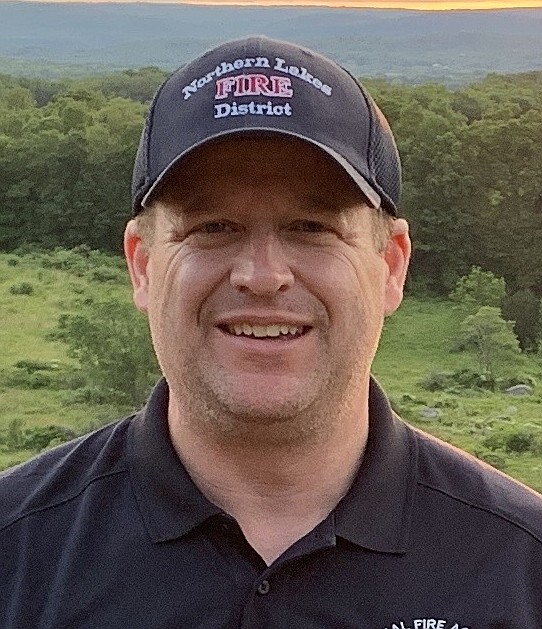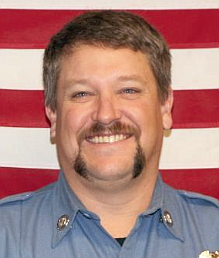 Previous
Next
by
DEVIN WEEKS
Hagadone News Network
|
August 1, 2020 1:00 AM
Hot, dry conditions expected to continue, caution urged
Temperatures, and fire danger, are high this week.
As of Tuesday, the only active fire being monitored in North Idaho is between Spirit and Twin Lakes across from Silver Beach.
"The Idaho Department of Lands still has crews working on that fire, making sure it's completely out," Northern Lakes Fire District public information officer Chris Larson said Tuesday. "That one was human caused."
Larson said multiple fires between a tenth of an acre up to 5 acres, from St. Maries to Bonners Ferry, have all been put out, but the majority have been caused by humans. Larson said they could be recreational burning, burning yard waste or deliberately set.
He said Northern Lakes is investigating fire activity on Idaho State Highway 54, "where witnesses saw someone in that area lighting a string of fires between Spirit Lake and Athol."
Burning permits are closed, but Larson said small, outside campfires are still allowed.
"You need to do it with caution," he said. "Be prepared. Have a 3-foot dirt ring around it."
He said from May 10 to Oct. 20, everyone out in the woods is expected to have a shovel and bucket handy, as well as spark arresters on their recreational vehicles.
He said people need to be aware of sparks when lawnmower blades strike rocks, as well as when chains from boats or farming equipment drag on a road.
"When people are hauling their toys, equipment, camp trailers, boats, make sure they're well serviced and chains are up," Larson said.
"Being cautious and being vigilant is the best we can do with the weather out there, and making sure if people are out in the woods enjoying nature, if you do have a campfire, be well prepared."
Bring a fire extinguisher too, he said: "It can prevent a lot of heartache."
Larson also recommended people clear branches and leaves from gutters and be sure firewood is not stacked against a house. Woodpiles should be free of pine needles, pine cones, leaves and other debris.
"And keep the grass trimmed around the house — keep it low," he said, because when it gets breezy, "if grass is touching those winds, it's easy for the fire to spread up the grass and into the trees."
Coeur d'Alene Fire Inspector Craig Etherton said he hasn't seen a lot of fires yet but "the big thing is knowing we're going into a stretch of 90-degree weather with no humidity in sight."
"We didn't get a ton of snow this year," Etherton said. "We've been watching it through the winter. We watch the weather predictions and whether it's going to be a cooler, wetter summer, or a hotter and dryer summer.
"It's been on our minds that we would be looking at the potential for higher fire danger this year," he said.
Tubbs Hill, which usually sees a fire or two in the summer, did not have a controlled burn this spring, so it's a concern as people smoke or light small campfires, both of which are not allowed on Tubbs.
"People are our biggest factor, and we don't have a lot of control over what they do," Etherton said.
"As long as people can be safe, the hill won't spontaneously light on fire."
---