Bonner County History - Aug. 2, 2020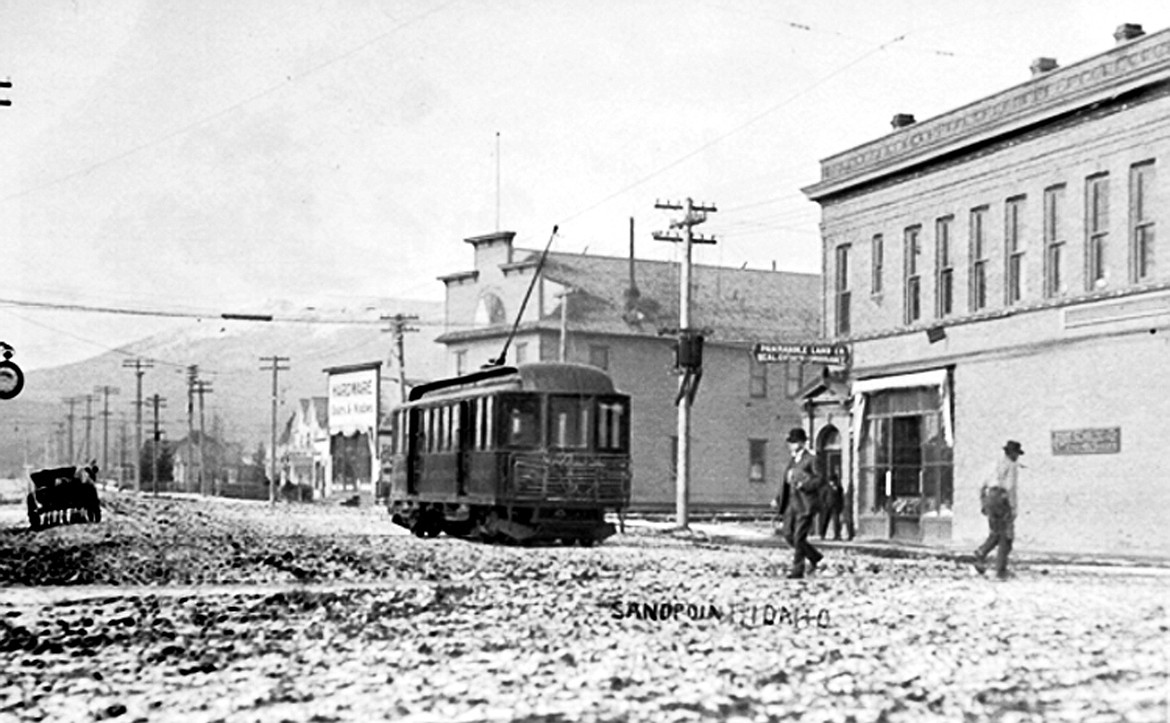 From the archives of the
Bonner County History Museum
611 S. Ella Ave., Sandpoint, Idaho, 83864
208-263-2344
50 Years Ago
Sandpoint News-Bulletin
Aug. 2, 1970 – AUGUST WEDDING PLANNED
Mr. and Mrs. Art Ginter of Sandpoint announce the engagement of their daughter, Sandra Elaine, to Steven Reiber, son of Mr. and Mrs. Delbert Reiber, Walla Walla, Wash. The wedding is Aug. 9 in Sandpoint Seventh-day Adventist Church.
•••
PARENTS OF DAUGHTER
Mr. and Mrs. Don Churchwell, Missoula, Mont., are parents of an 8 lb. 4 oz. daughter, Erika Kristin, born July 19. Mrs. Churchwell is the former Margaret Forgey. Grandparents are Mr. and Mrs. Robert Forgey and great-grandparents are Mr. and Mrs. James Forgey, all of Sandpoint.
•••
GUESTS OF MRS. LaMOREAUX
Don Farrar and son, Don, and daughter, Judy, of Denver, Colo., are spending two weeks here visiting relatives and friends. They are staying with his grandmother, Mrs. Ida LaMoreaux.
•••
FAMILY REUNION
The home of Mr. and Mrs. Gene Pucci in Sandpoint was the site of a family reunion July 26, honoring her sister, Mrs. Stan Haas, Covina, Calif., whom she hadn't seen for 21 years. Guests were the ladies' parents, Mr. and Mrs. Ralph Wicks, Coeur d'Alene, a brother and sister-in-law, Mr. and Mrs. Cy Wicks, and daughter, Charlene, Spokane; Mr. and Mrs. Skip Pucci and two daughters, Glengary; Mr. and Mrs. Phil Dreisbach and three daughters and Joan Dennis, Coeur d'Alene, and Jannine, John and Jim Pucci.
100 Years Ago
Pend d'Oreille Review
Aug. 2, 1920 – DISCOVER ILLICIT STILL
Deputy Sheriffs W.W. Pickett and Don Stewart last week ran across an illicit still in an old shack several miles east of Elmira, but failed to find any trace of ownership. The plant had 10 barrels of mash not quite ready for market, which were destroyed before the deputies left the premises.
•••
TIMBER PROTECTIVE ASSN. FIRES
The Pend d'Oreille Timber Protective assn. has two fires burning at present and these are under control, one on Gold creek with a 6-man crew and one on Lightning creek with a crew of two. Since the start of the season the association has had 18 fires reported, four requiring extra men to fight. Last week six fires were reported, one caused by lightning, one by a cigar stub, one by a camp fire and three of unknown origin. Officials say the situation is not as bad as at this time a year ago.
•••
RESTAURANT FIRE SET BY LOCAL TALENT
It is not believed the fire at Mother's Kitchen two weeks ago was caused by professional firebugs or burglars. Sheriff Spoor and Deputy Sheriff Pickett have not arrived at a conclusion, but have uncovered sufficient grounds to point the finger of suspicion at home talent. Mr. and Mrs. Andrew Rowe, who owned the cafe, are not implicated.
For more information, visit the museum online at bonnercountyhistory.org.
---