Bonner County History - Aug. 4, 2020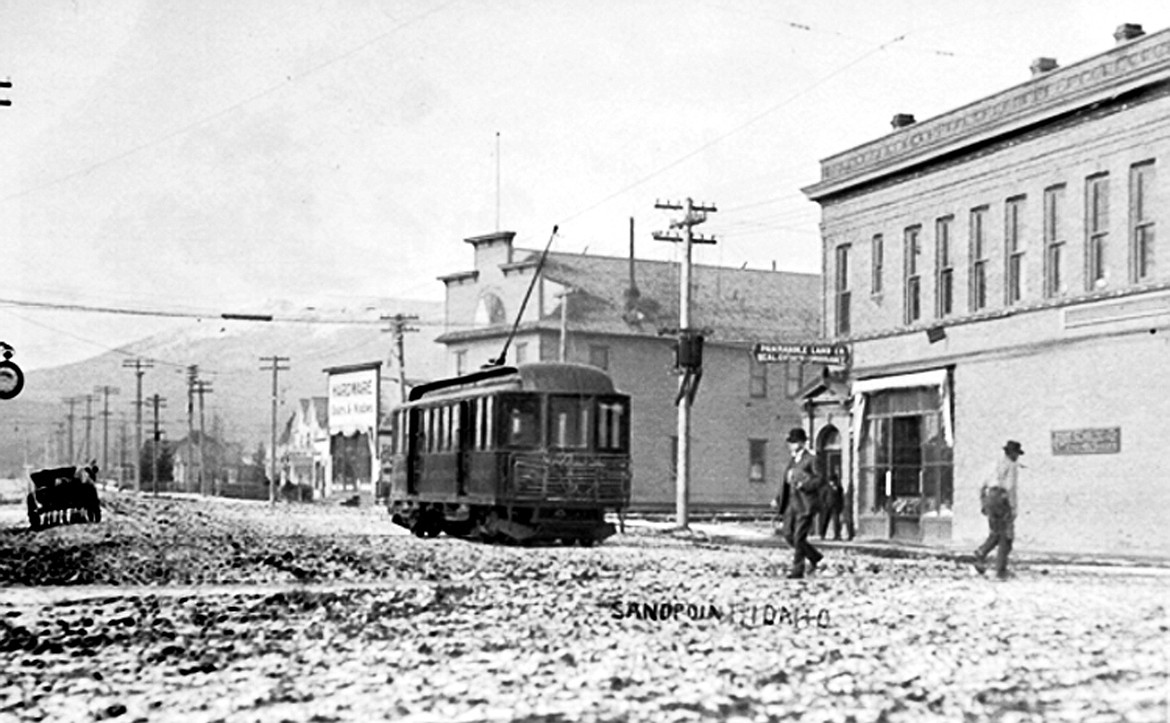 From the archives of the
Bonner County History Museum
611 S. Ella Ave., Sandpoint, Idaho, 83864
208-263-2344
50 Years Ago
Sandpoint News-Bulletin
Aug. 4, 1970 – BUFFET PICNIC
Mr. and Mrs. Laurin Pietsch entertained 21 persons Saturday, employees of the Sandpoint News-Bulletin and their families, at a buffet picnic at their home, Silver Pines, on Wendlemere.
•••
BOATWRIGHTS ARE GUESTS OF FORGEYS
Mr. and Mrs. James Boatwright (Janice Forgey) arrived here July 19 from Yuma, Ariz., to visit with her parents, Mr. and Mrs. Robert Forgey. Mr. Boatwright, a gunnery sergeant in the Marine Corps, left July 25 for Japan where he will be stationed for a year and Mrs. Boatwright will spend the year here in her parents' home.
•••
LEAGUE COMMISSIONER THANKS MANY
Now that screaming, hollering and complaining has quieted down from the Little League season, Ralph Crabb, Little League Commissioner, would like to thank those who donated money to purchase the equipment for the program. A big "thanks" goes out to umpires, Buck Clark, Bob Johnson, Bob Linsday and Wally Staglund, who umped the playoff games. Thanks fellows. To the coaches and their wives, many thanks for coaching: Northside Panthers, Frank Travers; Northside Cougars, Don Johnson; Clark Fork Outlaws, Stan Stender; Sagle Moose, Jim Reed; Jaguars, Tom DeMers; Foxes, Ron Book; Elks, Gary Sass; Coyotes, Gary Reasor; Bears, Kenny Payne; Deer, Larry Stevens; Southside Lions, Chuck Broadsword; Gophers, Chuck Harnish.
100 Years Ago
Pend d'Oreille Review
Aug.4, 1920 – FIRE ON LONG BRIDGE
Shortly after midnight Friday the fire department was called to the long wagon bridge when a fire about 1,500 feet from the Sandpoint end broke out, threatening a rapid spread. The blaze was extinguished using buckets which were recently added to the fire truck equipment for use on the bridge. The department had to pull up a half dozen planks and send men to the bents below the deck to subdue flames. Damage was nominal.
•••
WILL LOCATE WATERING TROUGH
The Chamber committee appointed to locate a watering trough and hitching stand got the city council's assent to place the watering trough on the east side of Third avenue on the triangle formed by the intersection of Main and Oak (Note: in 2020, the location of Jeff Jones Town Square).
•••
MALE QUARTET OPENS CHAUTAUQUA
Four young men who not only sing well, but know the art of stage presentation and "put over" their programs with snap and vim, made up the Williams Male Quartet, the musical attraction on the opening day of Chautauqua. The program of quartet numbers was interspersed with musical reading, solos, instrumental solos, pianologues and costumed selections. The Chautauqua tent will be on the Farmin School grounds Aug. 3 to 8.
For more information, visit the museum online at bonnercountyhistory.org.
---