Bonner County History - Aug. 6, 2020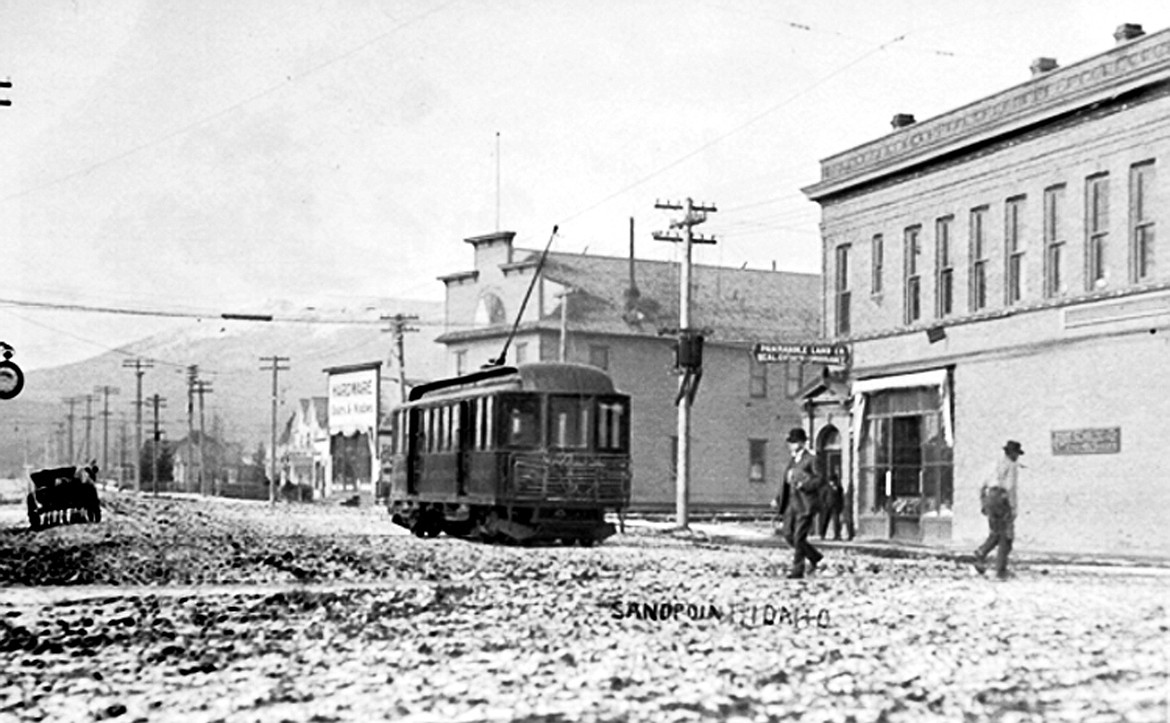 From the archives of the
Bonner County History Museum
611 S. Ella Ave., Sandpoint, Idaho, 83864
208-263-2344
50 Years Ago
Sandpoint News-Bulletin
Aug. 6, 1970 — NEW IN SANDPOINT
A north-south bus service was taken over last week by Spokane's Empire Lines. A station has been established at Hal's Texaco, 415 Cedar, for 24-hour passenger and express package service.
•••
OLD FASHIONED CATTLE DRIVE
Sandpoint was witness to an old fashioned cattle drive last Thursday as the Charles A. Finney family drove a herd of cattle from the Sagle area, across the long bridge, through town and up North Boyer to their home at the Bronx.
•••
PLAYS MYRTLE MAY SIMMONS AT EWSC
Susan E. McConnaughey, EWSC sophomore, plays Myrtle May Simmons in the Broadway stage comedy "Harvey," presented by the drama department. Susan, an SHS graduate, is the daughter of Mr. and Mrs. H.M. McConnaughey.
•••
GINTER MERGES WITH MILLER HEATING
Art Ginter, a 20-year resident and former logger, has expanded his repair business at 1009 Superior, purchasing Miller Heating from John Miller. The new name on the sign is Art's Heating and Electric. Ginter has operated Art's Repair for nine years. Mrs. Ginter is the other half of the firm, doing bookkeeping, office girl and telephone answering work.
100 Years Ago
Pend d'Oreille Review
Aug. 6, 1920 — WHO MAY VOTE ON BOND?
Any married man or woman may vote on the school bond, also single persons of legal age who hold property as householders or freeholders. Residence in the state for a year, in the county a month and in the district for ten days is required.
•••
FAVORABLE VOTE APPEALED FOR
Mr. and Mrs. Good Citizen: Can you picture your boy or girl crowded in a room with 34 other pupils six hours a day with average temperatures below 60 degrees and no ventilation? Do you realize what a non-accredited high school means to Sandpoint? Can you picture the physical defects, eye and lung trouble, that come from hard study in a poorly-lit, poorly-ventilated room? These conditions existed last year in your high school. Answer the questions, then take another qualified voter with you to the Farmin school building Saturday and cast your vote to rectify conditions by voting for a new school.
•••
QUIT CLAIMS SCHOOL PROPERTY
When L.D. Farmin transferred the Farmin school property 20 years ago, a reservation was made that the land be used for school purposes. A rumor, intended to defeat Saturday's school bond issue, has been going around that there was a scheme to vacate the present site so the property might revert to the Farmins. To halt the woolly story, Mr. Farmin filed a quit-claim deed, insuring against any reversion of the land to him.
For more information, visit the museum online at bonnercountyhistory.org.
---