COVID cases jump in area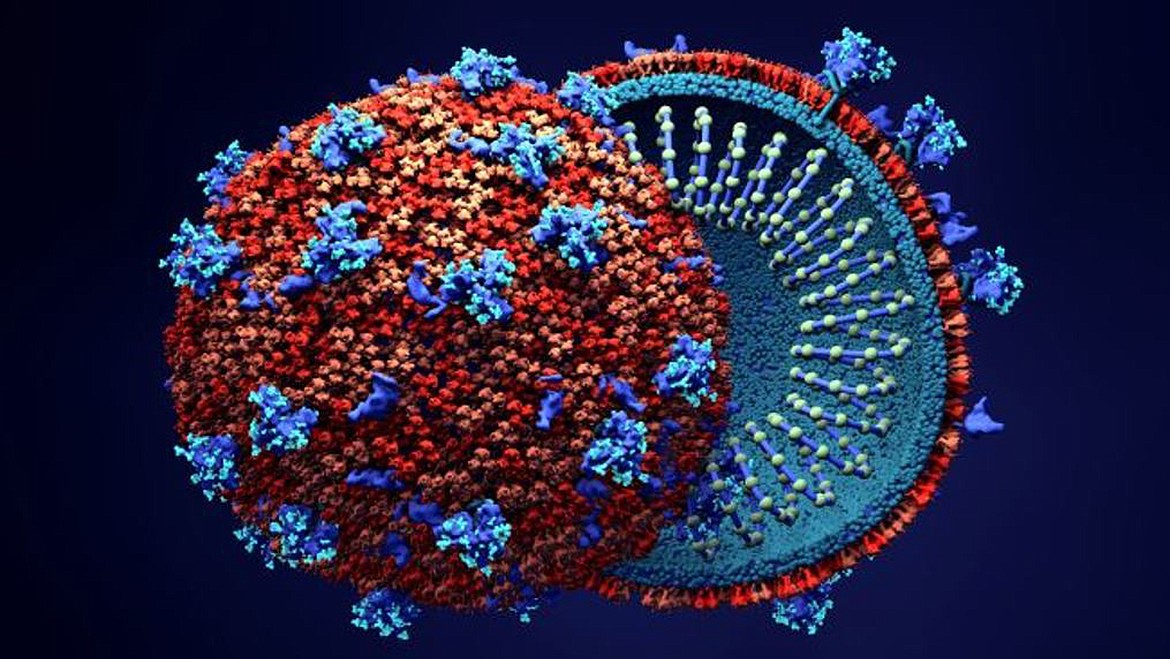 (Image courtesy PANHANDLE HEALTH DISTRICT)
SANDPOINT — The number of cases in Bonner County took a sharp jump upward Wednesday with 17 cases being reported in the community by Panhandle Health District.
The new cases brings the total number in the county since the start of the pandemic to 171, with 58 of the cases considered active.
In the five northern counties, there have been a total of 2,034 cases since COVID-19 was first detected in the region, 2,018 of which are lab confirmed. The 17 new cases in Bonner County are among 76 news cases in North Idaho, PHD officials reported on their website.
There are 1,312 closed cases, which include cases which are no longer being monitored, patients that refused monitoring or are deceased. There are 31 people currently hospitalized with COVID-19, with a total of 107 since the start of the pandemic. Fifteen deaths in the region are attributed to the novel coronavirus.
Boundary County added four COVID-19 cases over the past week, bringing the county's total number of cases to 37, with 24 of them considered active. Kootenai County has accrued 1,674 cases since the pandemic began, with 585 of Kootenai County's cases are active. There have been 15 deaths in Kootenai County and two deaths in Shoshone County, according to PHD.
Shoshone County has 76 confirmed cases, 38 of which are active, the health district said. Benewah County has 49 confirmed cases, 14 of which are active. There are 16 cases involving residents whose primary county of residency is undetermined. Three of those cases are active.
Health officials note the virus is spreading primarily through respiratory droplets exhaled in normal activities such as talking, singing, coughing, sneezing, and even breathing. Masks and social distancing can reduce the chances of spreading the virus through droplets spread during close social contact.
If residents do currently have or develop symptoms of any illness, they should stay at home. If symptoms get worse and require medical attention, residents should consult their primary medical care provider who can then decide whether a COVID-19 test is appropriate and can arrange for the test.
Close contacts to a confirmed-positive patient are advised to self-isolate at home for 5-8 days from the date of the contact before they get tested for COVID-19. The waiting period reduces the chances of the COVID-19 test resulting in a false-negative. If symptoms develop, they are advised to get tested as soon as possible. If a resident thinks they might have COVID-19 they should not leave their home except to seek medical attention.
Panhandle Health District provides over-the-phone assessments and answers questions on their COVID-19 Hotline at 1-877-415-5225. Panhandle Health District will only provide a COVID-19 test order for someone who does not have a primary health provider.
Information: panhandlehealthdistrict.org/covid-19.
---