Extraordinary times, extraordinary measures
by
CRAIG NORTHRUP
Hagadone News Network
|
August 6, 2020 1:00 AM
Governor calls special session of Legislature
Gov. Brad Little has summoned a special session of the Idaho Legislature to hash out how the state will navigate challenges created by the COVID-19 pandemic.
"I'm glad we are having a special session," Sen. Mary Souza, R-Coeur d'Alene, said Wednesday. "There are a couple of urgent issues that we need to take care of that simply won't wait until January."
In a statement Wednesday, Little announced he will call the session to order the week of Aug. 24 to discuss pandemic-related issues. Little and his team have been in negotiations with legislative leadership over an outline of what issues will be addressed, an outline his office will announce in the next two weeks.
Only a sitting Idaho governor can call a special session, though once a legislative committee formally requests a special session, that governor is obligated to respond.
Rep. Paul Amador of Coeur d'Alene, who sits on the Judiciary and Rules working group that crafted recommendations about liability in the COVID era, appreciates Little convening the session to help Idaho legislate matters unheard of less than a year ago, before the coronavirus took the world's center stage.
"When COVID hit us, the Legislature was just wrapping up the session," Amador said. "The governor used the powers granted him by the (Idaho) Constitution to steer us through some extraordinary circumstances. But now that we have a little more time and a little more runway ahead of us, we need to come together and legislate how we're going to move forward."
The special session will likely focus on the November general election and civil liability against businesses and schools during the pandemic.
As Idahoans were just starting to emerge from Little's month-long stay-home order, the governor and Idaho Secretary of State Lawerence Denney called for an all-absentee vote for the May 19 primary. Virtually every voting jurisdiction in America followed suit, as in-person voting was deemed too dangerous to hold while surrounded by a mysterious virus.
Now, with many states' voting results tied up in federal court, and with President Donald Trump suggesting the November election should be postponed, Amador said the need to hammer out a strategy for voting is a responsibility that falls on the state.
"The election's going to happen, one way or the other," Amador said. "I think there's some concern from individuals that don't want to see an all-absentee ballot, and there are others that want it. I think, in the primaries, there were some extraordinary circumstances, but now that we have that bigger runway to work with, we should be able to tackle this with more perspective."
Souza agreed, adding that she believes some form of in-person voting will emerge from the special session.
Another piece of legislation almost certain to make the floor will deal with COVID's impact on liability in the courts.
What was once concern over how to shield schools from lawsuits has since blossomed to cover businesses and educators alike. In a time when most insurance companies have stated they will not cover civil litigation involving COVID-19, Amador said the Legislature will debate how to keep the economy moving forward without having businesses' fates decided by courts.
"First of all, I think it's hard to prove where you caught (COVID-19) anyway," he said. "But second, if a business is still following all the state and local mandates, and an employee still gets sick, what's the business's responsibility in that? That's something that needs to be discussed."
A third political item that both Souza and Amador agreed will eventually hit the House and Senate floor — either during the special session or in January — is the role of the executive branch during extraordinary events like the COVID-19 pandemic.
In late June, legislators came to Boise in an unsanctioned, unofficial "special session" to try to limit Little's executive powers. That caucus included Rep. Tim Remington, R-Rathdrum, and Rep. Ron Mendive, R-Coeur d'Alene. Because only a governor can call a special session, the gathering of the 15 lawmakers and their armed supporters left without enacting change.
Neither Mendive nor Remington responded to requests for comment for this story.
Souza added that while it's unlikely the special session — which, traditionally, is carefully negotiated and limited in scope — won't strip Little or any future governors of their constitutional powers, she said she would expect to see such legislation when the regular session opens in January.
"And it's not aimed at Gov. Little," she said. "It's aimed at the branch of executive power. During an unprecedented time, we still have to find that balance between the executive branch and the legislative branch."
Amador agreed with Souza's assessment of the special session agenda and the regular session to follow.
"I guarantee you there will be discussion and legislation around a constitutional amendment to allow the Legislature to call itself back in to an extraordinary session," Amador predicted for January. "I know you should never guarantee anything in politics, but I guarantee it."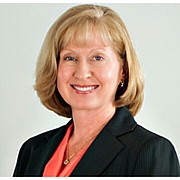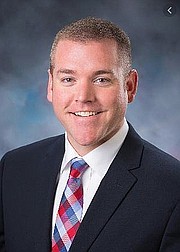 ---