Fall practices will start Monday, IHSAA moves closer to girls state wrestling tournament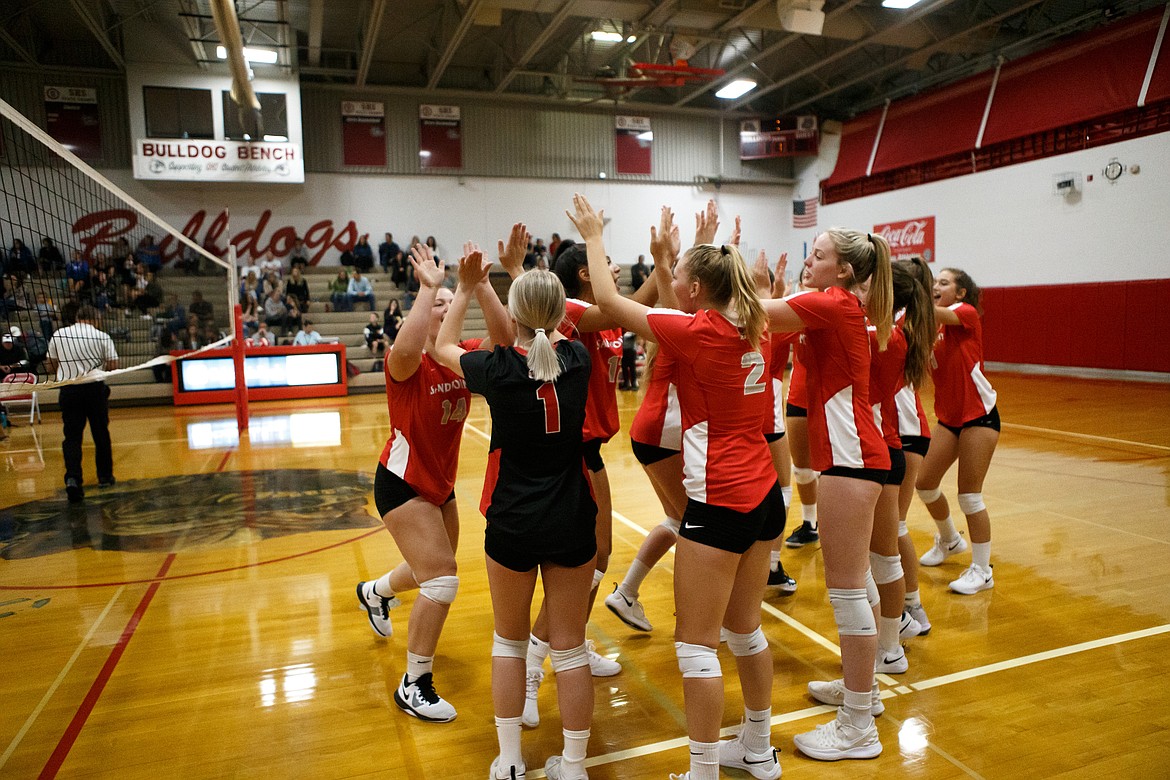 The Idaho High School Activities Association left the decision to delay the start of the fall season up to local school districts. Sandpoint Athletic Director Kris Knowles said the school is moving forward with the season as scheduled and practices start Monday.
(Photo courtesy of JASON DUCHOW PHOTOGRAPHY)
by
DYLAN GREENE
Sports Editor
|
August 6, 2020 1:00 AM
SANDPOINT — The Idaho High School Activities Association decided to move forward with the start of the fall sports season during their board meeting Wednesday.
There was discussion about delaying the start of the fall season, but the governing body instead left the decision up to local school districts and Sandpoint Athletic Director Kris Knowles said SHS and the Lake Pend Oreille School District are moving forward with the original start date of Monday, Aug. 10, for fall practices.
In Boise, the 5A and 4A Southern Idaho Conferences, which includes some of the largest schools in the state, have delayed the start of practices by a week.
LPOSD will discuss a reopening plan for the school district on Tuesday. The plan will also touch on extracurricular activities and address the four requirements the IHSAA is asking local school districts to follow to have sports this fall, Knowles said. The plan will include protocols for fan attendance at games and steps that will be taken if an athlete in a program tests positive for COVID-19.
Just like the school districts draft reopening plan, the plan for athletics will include a green, yellow, orange and red protocol for different levels of community spread, Knowles said.
"All the schools in the Inland Empire League kind of met to try and make our COVID-19 activities policies look very similar," he said.
The IHSAA also unanimously approved a measure to start having separate brackets for girls wrestling during the 2021-22 school year. Although, the measure will need to go through a second reading next month to become final, according to the Idaho Statesman.
Thanks to this decision, the reality of holding a separate girls state wrestling tournament is now within reach and Sandpoint wrestling head coach Jake Stark couldn't be more excited.
"That's awesome," Stark said after being informed of the measure. "It's a good step in the right direction."
The Bulldogs had two girls on their varsity team last year — Kayelin Johansen and Heather Wallace. Johansen will be a junior this season and Wallace became the first female SHS wrestler to receive a scholarship to wrestle collegiately, accepting an offer from University of Providence in Great Falls, Montana.
The pair competed in the second annual Idaho Girls Wrestling Finals this February. The tournament, which is not sanctioned by the IHSAA, currently serves as the unofficial state championship for girls wrestling. Wallace took first at 120 pounds and Johansen tied for third at 106.
Idaho is one of 23 states that does not have a sanctioned girls wrestling state tournament, but over the past few years the demand to add one has grown as the number of girls participating in the sport has skyrocketed.
"I think it's getting so big on the college level, it's in the Olympics and it should be a high school sport," Stark said. "So many states around us have adopted it, I'm glad we're finally jumping on the bandwagon."
---