FSPW sets dates for August trail work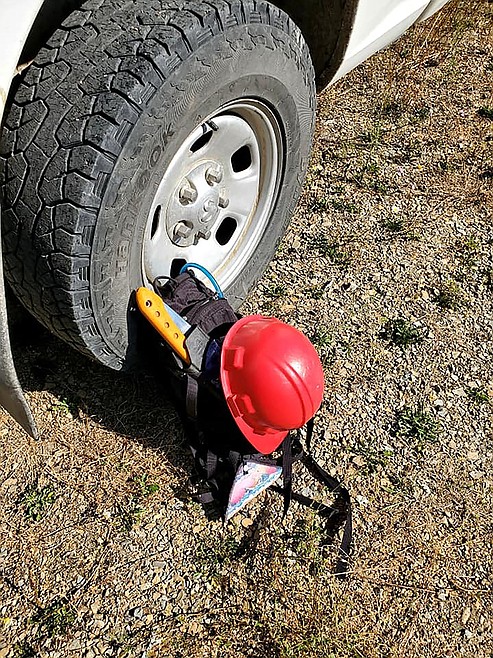 Trail volunteers sort out their gear prior to heading into the woods.
(Courtesy photo)
It's already been a productive summer for Friends of Scotchman Peaks Wilderness trail work. And there's still more to come.
August is one of the most active times of the year for FSPW trail maintenance. Why not lend a hand to make our wild backyard open for everyone?
Trail volunteers enjoy a day in nature that ends with the satisfaction of a job well done. To keep everyone safe this summer, FSPW staff have implemented strong social distancing and safety procedures. So come on out and enjoy the outdoors without worry!
The following are dates scheduled for August and September trail work.
• Goat Mountain Trail No. 135: Aug. 14; Sept. 11. A focus on tread work to maintain a degraded trail. It's a nice hike with exposed uphill climbing.
• Ross Creek Trail No. 142: Aug. 21. Building tread to a new creek crossing. A women-only trail day!
• Ross Creek Trail No. 142 Reroute: Aug. 28-29. Trail building, tread digging and some brushing to relocate a trail away from the creek.
• Star Gulch Trail: Sept. 18. Trail work to help rehab a burned area from 2015 wildfire.
• Morris Creek: Sept. 26. National Trails Day. We will be focusing on heavy brushing along a creek.
There are other ways to pitch in, too. You can adopt a trail to make maintenance a shared project with friends or family. Or become a Trail Ambassador to help hikers keep their distance from the wildlife — especially those iconic goats. We especially need hike leaders who can share their love of and knowledge of trails with a small group.
Formed in January 2005, the Friends of Scotchman Peaks came together to achieve congressional wilderness designation for the 88,000 acres of roadless area that straddles the Idaho/Montana border. Sitting like a capstone atop that wild stretch of country is namesake Scotchman Peak — at 7,009 feet, it is the highest point in Bonner County and stands as a craggy sentinel over Lake Pend Oreille and the Cabinet Mountains.
To learn more about volunteer opportunities or to sign up, visit www.scotchmanpeaks.org/volunteer. Or send an email to autumn@scotchmanpeaks.org.
---