Bonner County History - Aug. 9, 2020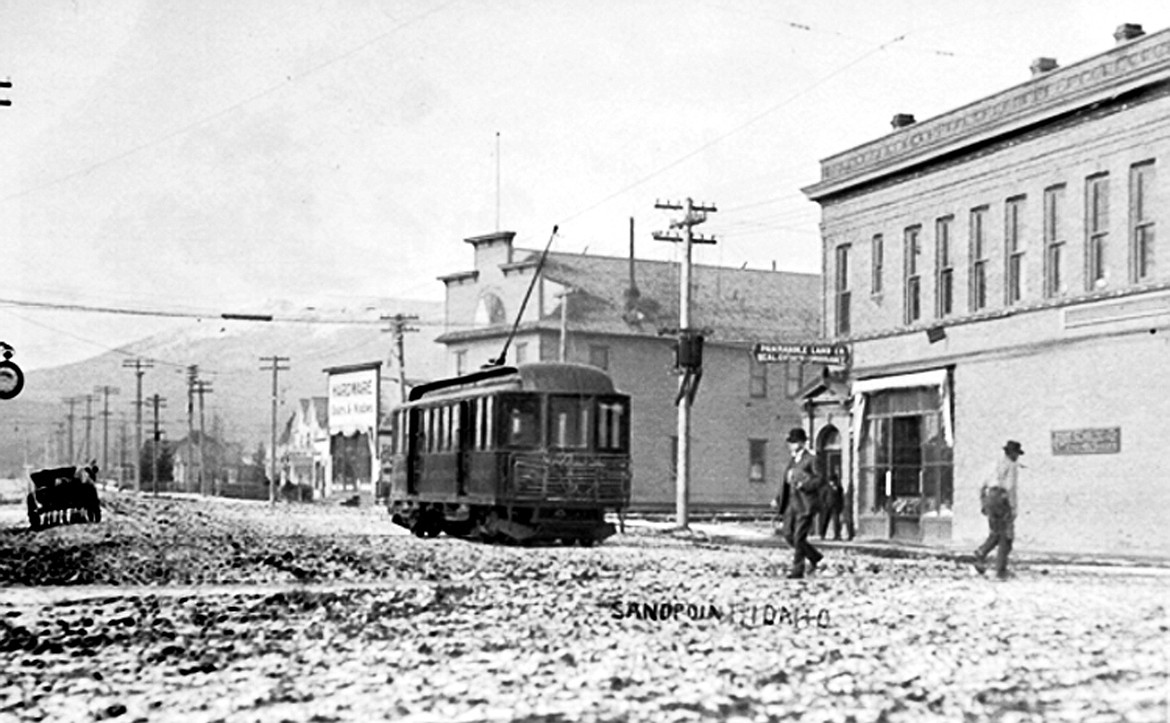 From the archives of the
Bonner County History Museum
611 S. Ella Ave., Sandpoint, Idaho, 83864
208-263-2344
50 Years Ago
Sandpoint News-Bulletin
Aug. 9, 1970 – LITTLE LEAGUE CHAMPS
The Sagle Moose won the 1970 Little League championship play-off series with a 14-13 win in overtime. Team members were Richard Turnbull, Jason Lyons, Terry Porath, Brian Balch, Lennie Hess, Phil Balch, Clay Lyons, Alan Reed, Russ Brisboy, Greg McCormick, Del Gunter. Coach was Jim Reed and assistant coach Bob Turnbull.
•••
COUNCIL STUDIES BRIDGE LIMITATION
After inspecting the old Cedar Street bridge, the Sandpoint City Council met briefly Thursday to discuss whether or not the structure should be closed to all but foot traffic. Floyd A. Perks, superintendent of public works, proposed that the bridge be closed except for a four foot opening on the north side for foot traffic. The matter was referred to the council's public safety and welfare committee for recommendations.
•••
EN ROUTE TO MASSACHUSETTS
Mrs. Bruce Wendle and children, Todd and Kelley, visited Wednesday at Koo-Koo-Sint, the Wendlemere home of Mr. and Mrs. C.C. Wendle. They left yesterday to visit relatives and friends in Spokane and Boise en route to their home in Lancaster, Mass. Mrs. Wendle and children have been guests in the home of her parents, Mr. and Mrs. Clarence Brixen, Sandpoint, since June 27.
•••
BIRTH
Aug. 2 – Mr. and Mrs. Chris Peine, Sagle, boy, 9 lb. 7 oz.
100 Years Ago
Pend d'Oreille Review
Aug. 9, 1920 – TO HAVE DIVING FLOAT
The chamber's bathing beach committee has purchased a log float to be anchored off the beach and used as a diving stand. Committee plans include the addition of a springboard and perhaps the construction of a diving tour with platforms at 10 and 15 feet above the water.
•••
BANDIT RUN DOWN BY DOCTOR
Believing he was about to be held up while returning from a call about 2 a.m. Sunday, Dr. E.T. Anderson struck the fellow with his front fender, knocking him down in the road. The man stepped from the brush along the road and held up his left hand, reaching with his right hand for his hip pocket. Dr. Anderson stepped on the accelerator and speeded up, striking the would-be bandit whose revolver was discharged as he hit the ground. Looking back, Dr. Anderson saw the fellow picking himself up from the road, but did not stop to find out whether or not he was hurt.
•••
CHAUTAUQUA IS FILLING BIG TOP
The Ellison-White company opened a six-day Chautauqua Tuesday, the tent being pitched on the Farmin school lot. The largest crowds which have ever attended the Chautauqua since its advent here are attending the programs.
For more information, visit the museum online at bonnercountyhistory.org.
---