Panhandle adds 30 new COVID-19 cases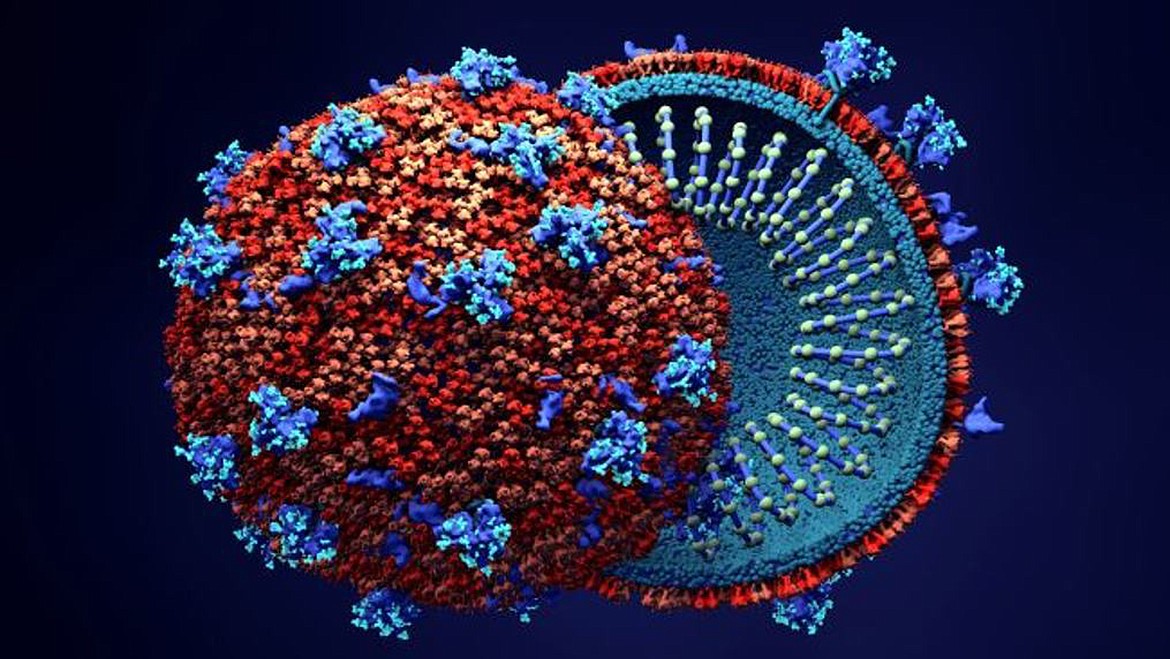 (Image courtesy PANHANDLE HEALTH DISTRICT) Boundary County had its first confirmed case of COVID-19 reported Thursday.
by
KEITH KINNAIRD
News editor
|
August 18, 2020 1:00 AM
SANDPOINT — The Panhandle Health District reported 30 new cases of confirmed or probable cases of novel coronavirus on Monday.
The additional cases bring the total number of cases in the five northern counties to 2,434, 2,415 of which are confirmed though laboratory analysis. The virus, which causes COVID-19 is blamed for 26 deaths, 20 of which were in Kootenai County. There have been four deaths in Shoshone County and one death in Beneway County, according to the health district.
There have been 13/ hospitalizations over the course of the pandemic, though only 24 Panhandle residents remain hospitalized.
The health district said 1,819 people are no longer being monitored, have refused monitoring or have died.
Bonner County has accrued 192 cases since the outbreak, including three new infections on Monday. The district said 186 cases have been lab-confirmed and 59 cases remain active.
Kootenai County has amassed 1,952 cases over the course of the pandemic, 1,939 of which are lab-confirmed. The health district said 660 cases in Kootenai County remain active.
Boundary County saw no increases in its amount of cases, which stands at 39, all of which are lab-confirmed. There are 22 active cases in Boundary County, according to PHD.
Shoshone County added thee new cases on Monday, bringing the county's total to 161 cases, 108 of which are active.
Benewah County has 70 cases, all of which are lab-confirmed. There are 27 active cases in Benewah County, the health district said.
There are 19 cases involving people whose primary county of residency is undetermined. All of the cases are lab-confirmed and 27 of the cases remain active, the health district said.
The Idaho Department of Health & Welfare reported that 282 new confirmed or probable cases were added on Monday, bringing the statewide total to 27,942 cases and 273 deaths.
The Northeast Tri-County Health District in Washington state said no new confirmed cases were added to its rolls on Monday. There are a total of 188 confirmed cases, with 115 cases in Stevens County and 49 cases in Pend Oreille County.
Ferry County has 24 cases, according to NETCHD.
The Montana State Department of Public Health said there were 43 new cases on Monday, bringing the statewide total to 5,792 confirmed cases and 82 deaths. Lincoln County has had 78 cases since the outbreak and seven cases remain active. The state said 18 cases have been logged in Sanders County, though only nine cases are active.
Keith Kinnaird can be reached by email at kkinnaird@bonnercountydailybee.com and follow him on Twitter @KeithDailyBee.
---