Protesters object to defendant's sentence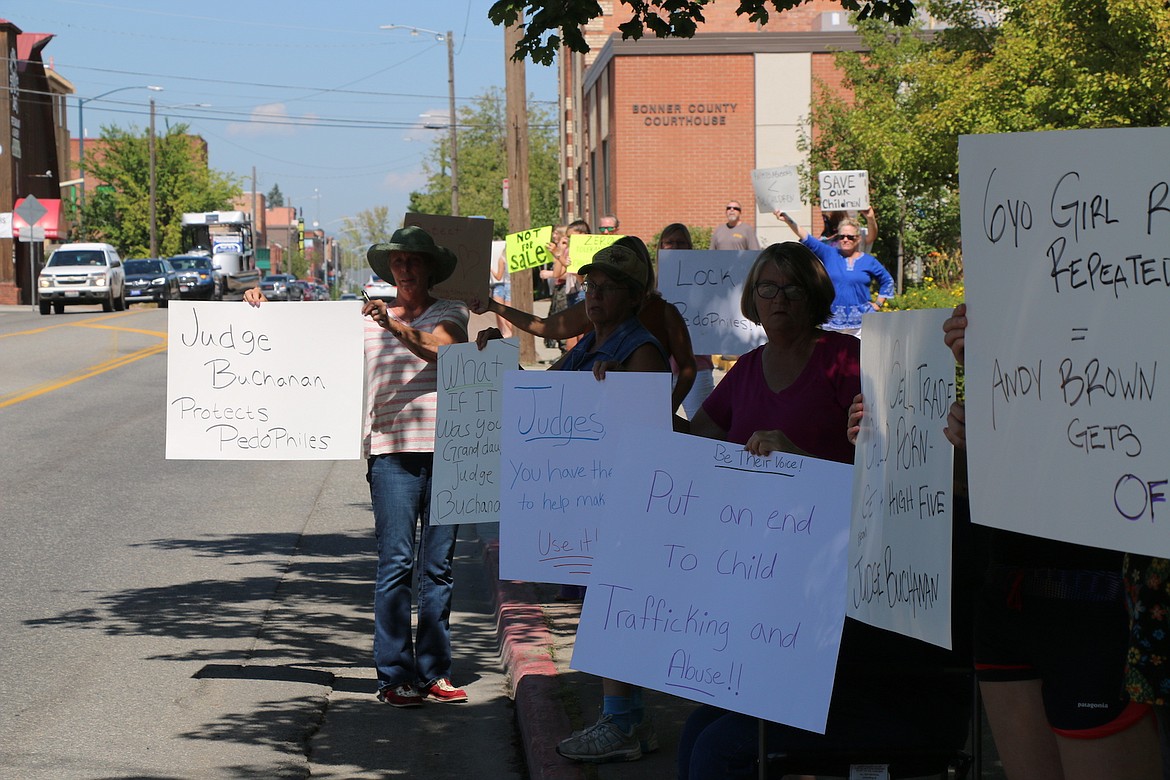 Protesters objected to a sentence recently handed down in a sexual exploitation case.
(Photo by KEITH KINNAIRD)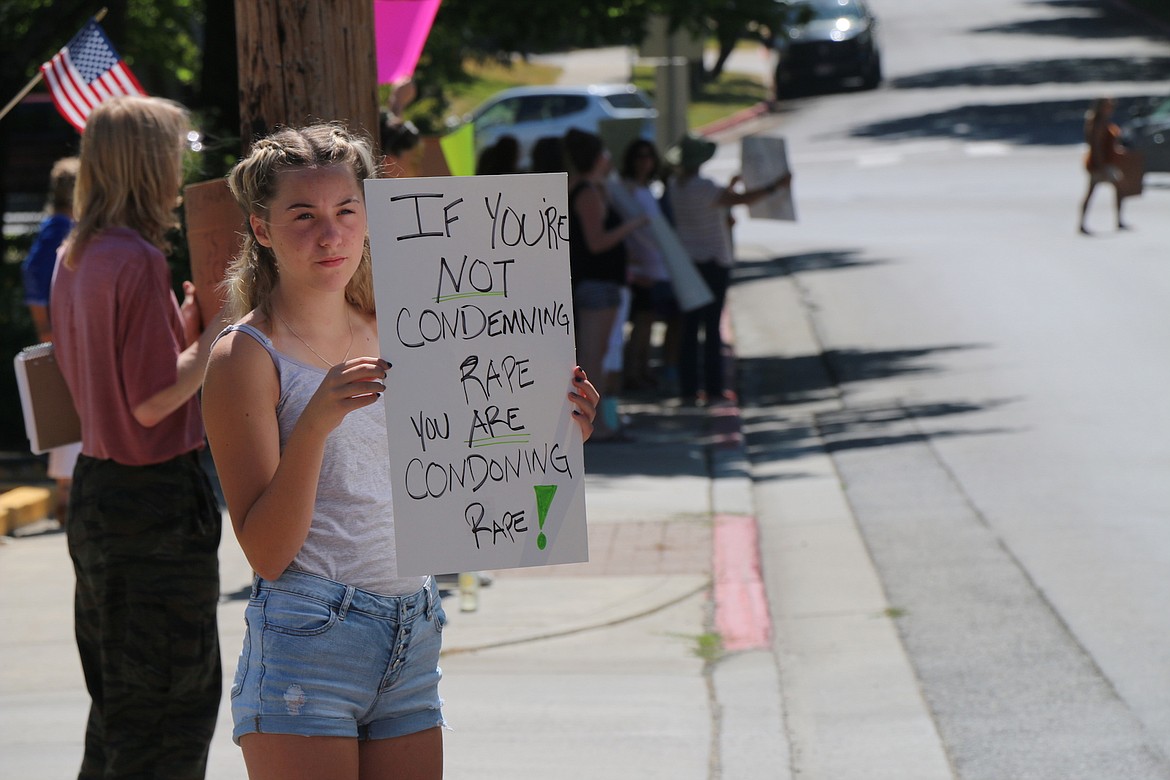 (Photo by KEITH KINNAIRD) Protesters object to a sentence imposed in a sexual exploitation case on Monday.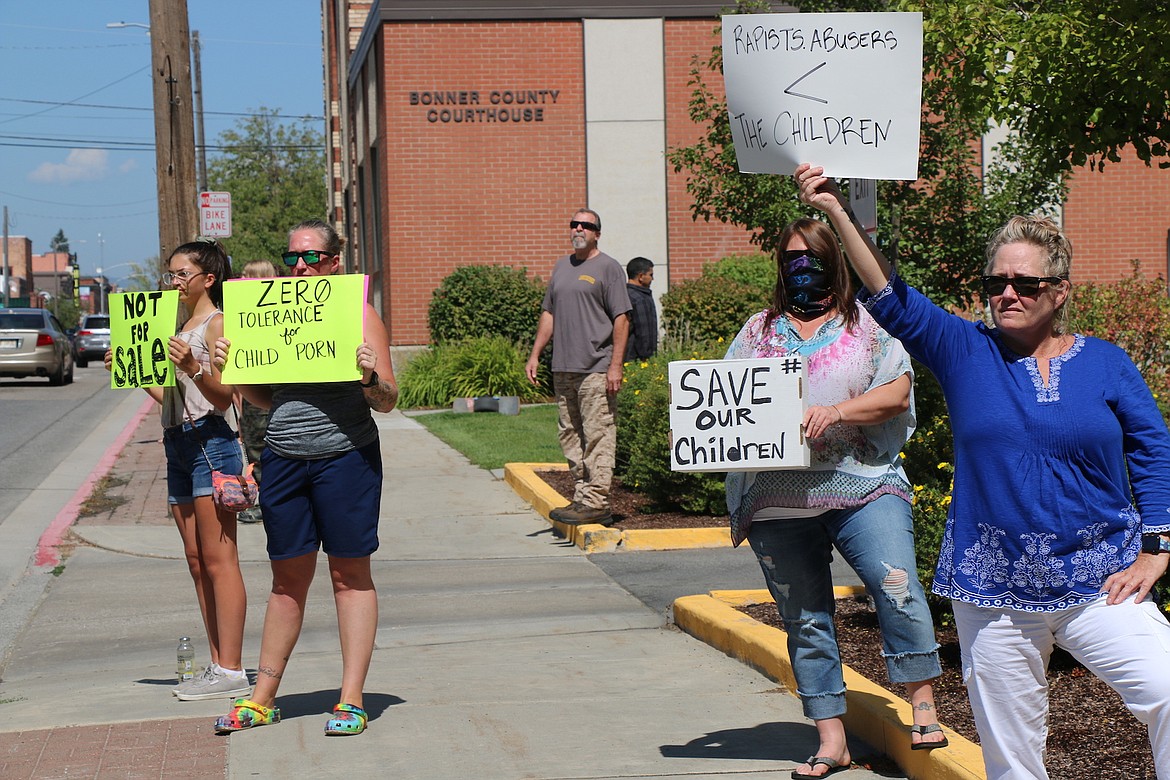 Protesters take issue with a jail sentence imposed in a sexual exploitation case.
(Photo by KEITH KINNAIRD)
Previous
Next
by
KEITH KINNAIRD
News editor
|
August 18, 2020 1:00 AM
SANDPOINT — Protesters converged on the Bonner County Courthouse on Monday to oppose what they consider to be a lenient sentence imposed on a local man who was charged with multiple counts of sexual exploitation of child via possession of child pornography.
Andrew Joseph Brown was given a suspended two- to seven year prison term and ordered to serve 160 days in jail on July 21, according to court documents. First District Judge Barbara Buchanan further ordered Brown, 38, to participate in sexual offender treatment and faces an additional 30 days of discretionary jail time, court records show.
Brown was charged with eight felony counts after illicit images were discovered on his iPad by his girlfriend in October of last year.
In addition to the tablet device, investigators also discovered images of child porn were also found in email exchanges, a probable cause affidavit alleges.
Brown's ex was set to turn over the device to authorities when it was triggered remotely to restore to its factory settings, which purged data that had been stored on the device, the affidavit said.
However, mobile phone screenshots of the incriminating discussion and images were taken before the device was reset to its factory settings, according to court documents. Authorities also obtained search warrants to obtain the contents of Brown's email accounts, which turned up nearly 30 images of prepubescent girls in sexual poses and engaging in sex acts, court records indicate.
The Idaho Attorney General's Office Internet Crimes Against Children unit participated in the investigation. The images were also submitted National Center for Missing & Exploited Children in an attempt to determine their provenance. At least one of the images was found to be a known image originating out of the United Kingdom, according to court documents.
Brown was interviewed and said the illicit contents on the device were "a total mistake" he regretted making, the affidavit said.
Sexual exploitation of a child by dint of child porn possession is a felony punishable by up to 10 years in prison, according to Idaho Code.
Keith Kinnaird can be reached by email at kkinnaird@bonnercountydailybee.com and follow him on Twitter @KeithDailyBee.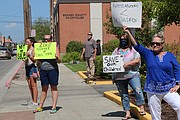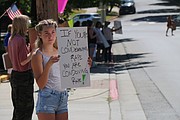 ---