Reception highlights fly fishing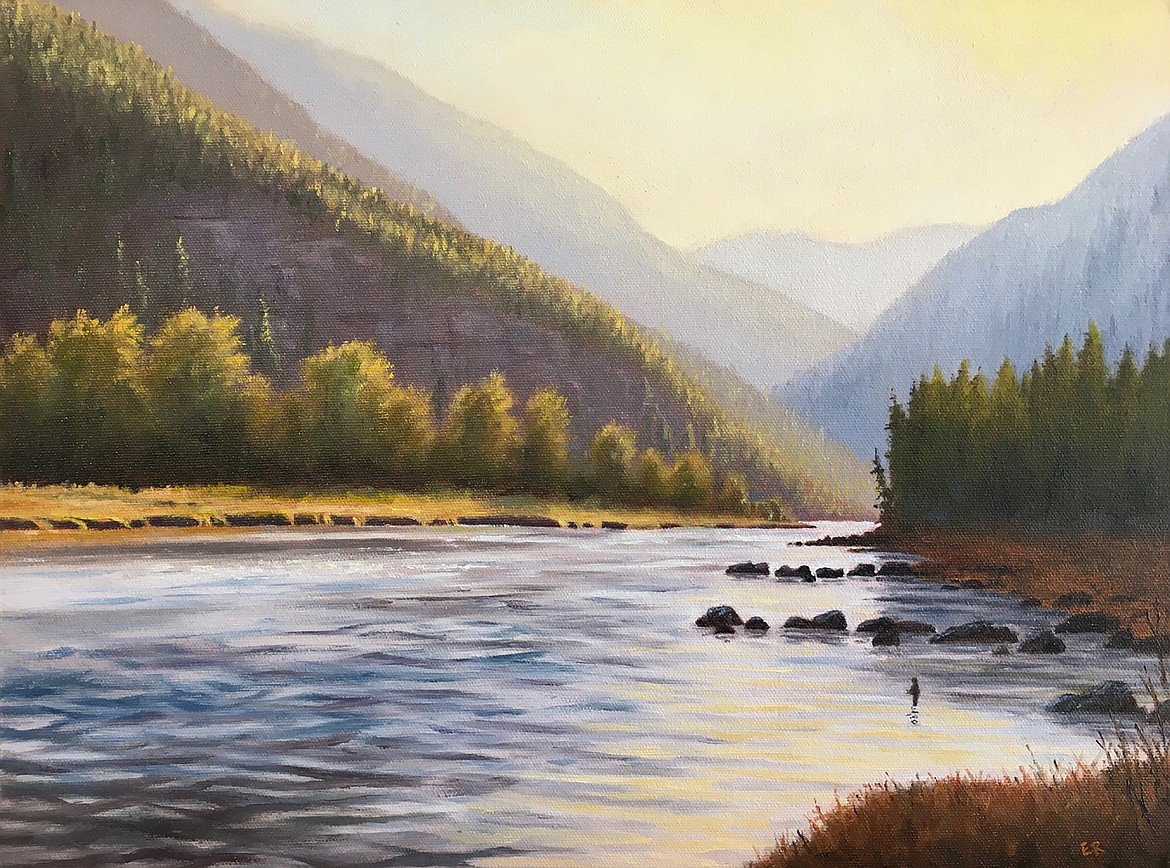 "The Art of Fly Fishing" exhibit artists' reception hosted by Pend Oreille Arts Council and Trout Unlimited will be held on Friday, Aug. 21 from 5:30 to 7 p.m. at the Old Power House, 120 Lake St. Pictured is Ed Robinson's painting, "The Headhunters".
(Courtesy image)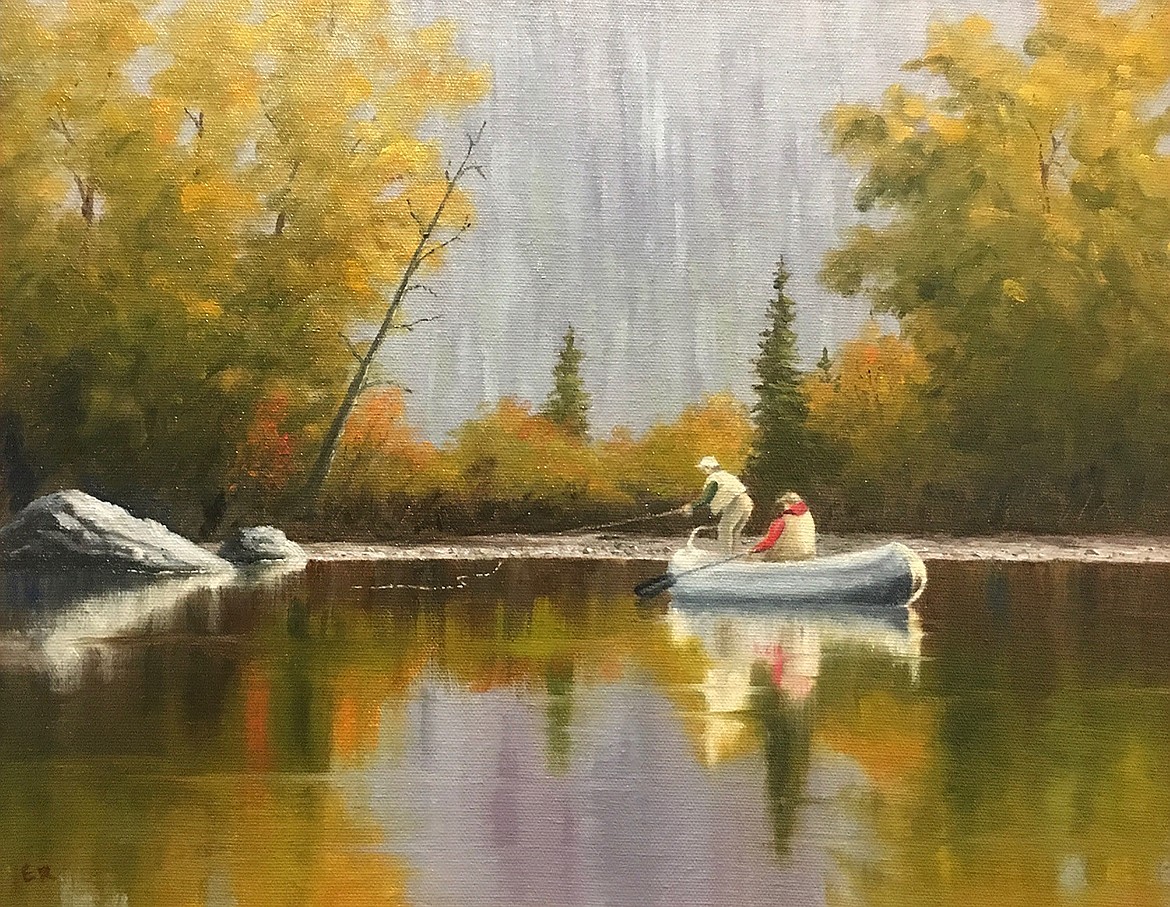 "The Art of Fly Fishing" exhibit artists' reception hosted by Pend Oreille Arts Council and Trout Unlimited will be held on Friday, Aug. 21 from 5:30 to 7 p.m. at the Old Power House, 120 Lake St. Pictured is a painting, "The Headhunters", by Ed Robinson.
(Courtesy image)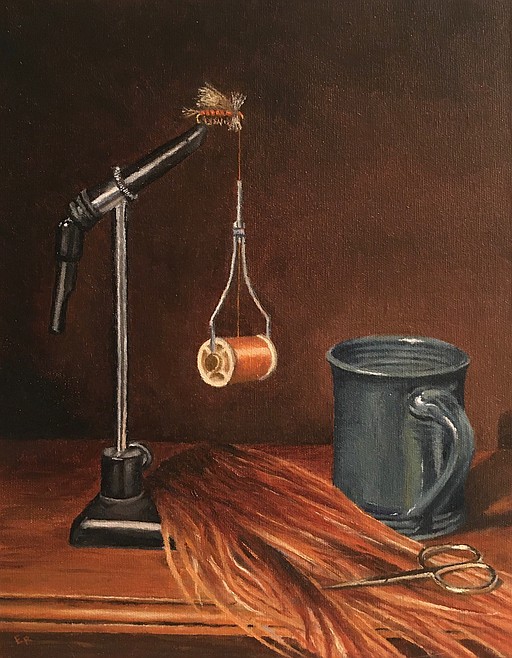 "The Art of Fly Fishing" exhibit artists' reception hosted by Pend Oreille Arts Council and Trout Unlimited will be held on Friday, Aug. 21 from 5:30 to 7 p.m. at the Old Power House, 120 Lake St. Pictured is Ed Robinson's painting, "Filling the Fly Box".
(Courtesy image)
Previous
Next
|
August 18, 2020 1:00 AM
A man named Reg Baird said, "The man who coined the phrase 'money can't buy happiness,' never bought himself a good fly rod!" Many an angler would agree with that wholeheartedly which is the reason why the Pend Oreille Arts Council engaged several local artists to depict the technique and tranquility of pitting fly versus trout.
POAC has partnered with the Panhandle Chapter of Trout Unlimited to bring you "The Art of Fly Fishing" with an artists' reception on Friday, August 21 from 5:30 to 7 p.m. at the Old Power House, 120 Lake Street in Sandpoint.
"Festivities include a video entitled 'The Best Places in the World to Fly Fish,' a live fly-tying demonstration and Don Childress' collection of antique fly rods and reels," POAC Arts Coordinator Claire Christy said. "Inspired POAC artists, both painters and photographers will present their art hoping to move hearts and minds."
Participating artists include: Alex Sutton, Karen Robinson, Ed Robinson, Cynthia Sue Oliver, Joanie Renkert, Peggy Tessema Comptom and Carol Kovalchuk. Christy said that these talented local artists have captured how "fly fishing is not about feeding your family, but rather about being one with the environment, the water and the insects. A fly fisher, like an artist immerses themselves in their creation and the time spent fly fishing passes much too quickly."
In accordance with health regulations, all attendees will be asked to wear masks, some will be available; to say at least six feet apart; to wash their hands, and not to touch any of the products. Please stay home if you're feeling ill. If you don't feel comfortable attending the reception, the exhibit will be on display through the end of the month.
Information: POAC, artinsandpoint.org or 208-263-6139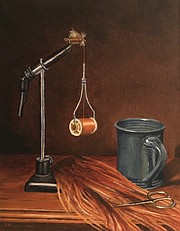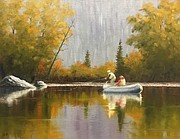 ---