PHD: 33 cases of COVID-19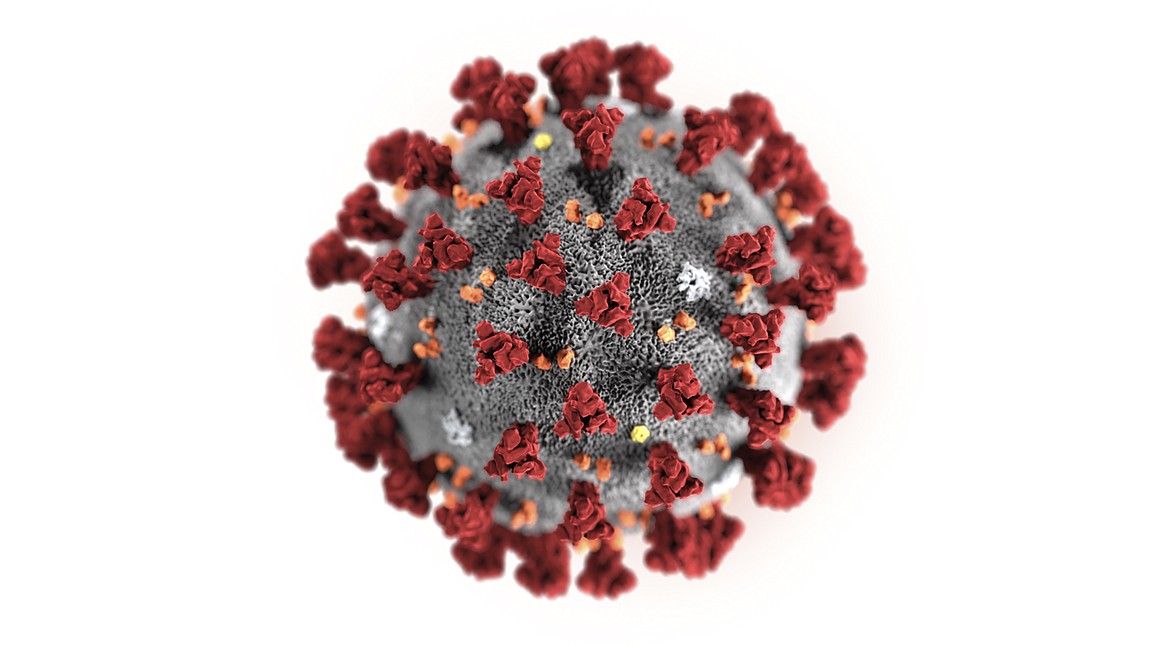 This illustration provided by the Centers for Disease Control and Prevention in January 2020 shows the 2019 Novel Coronavirus (2019-nCoV). This virus was identified as the cause of an outbreak of respiratory illness first detected in Wuhan, China. (Centers for Disease Control and Prevention via AP)
by
KEITH KINNAIRD
News editor
|
August 25, 2020 1:00 AM
SANDPOINT — The Panhandle Health District tallied 33 new confirmed or probable cases on novel coronavirus on Monday, including five new infections in Bonner County.
The district said there have been 2,592 cases in the Panhandle since the pandemic began. Of that sum, 2,571 of the cases are confirmed to laboratory analysis.
The five new infections in Bonner County brings it total to 202, 196 of which are lab-confirmed. The district said 15 cases are active.
Kootenai County saw 34 new cases on Monday, bringing that county's total to 2,072 cases, 2,058 of which are lab-confirmed. The virus, which causes COVID-19, is blamed for 26 deaths in Kootenai County.
No new cases were reported in Boundary County on Monday, which has 42 cases, all of which are lab-confirmed and 10 of which are active. Shoshone County had five new cases reported Monday, bringing its total to 184, all but one of which is lab-confirmed. The district said 80 cases remain active in Shoshone County and 11 people have succumbed to the disease.
Five new cases were added to Benewah County's count, bringing the total number of cases to 90, all of which are lab-confirmed. The district said one resident has died from the virus and there are 24 active cases.
There are an additional 2 cases involving people whose primary county of residence is undetermined. All the cases are lab-confirmed and none remain active.
The Idaho Department of Health & Welfare reported 217 new confirmed or probable cases on Monday, elevating the statewide total to 30,070 cases. The department said the virus has claimed the lives of 314 Idahoans.
No new infections emerged in Pend Oreille County on Monday, according to the Northeast Tri-County Health District in Washington state. Two new infections turned up in Stevens County and one new infection emerged in Ferry County, bringing the tri-county total to 198 confirmed cases. Ten of Pend Oreille County's cases emerged in the last 14 days, according to NETCHD.
The Montana State Department of Public Health said 52 new confirmed cases were counted on Monday, lifting the statewide total to 6,498 confirmed cases and 91 deaths. Sanders County has seen 31 confirmed cases over the course of the pandemic, and 22 ccases remain active. Lincoln County has amassed 81 confirmed cases of the virus, though only two cases remain active, according to the state.
Keith Kinnaird can be reached by email at kkinnaird@bonnercountydailybee.com and follow him on Twitter @KeithDailyBee.
---