Bonner County History - Dec. 1, 2020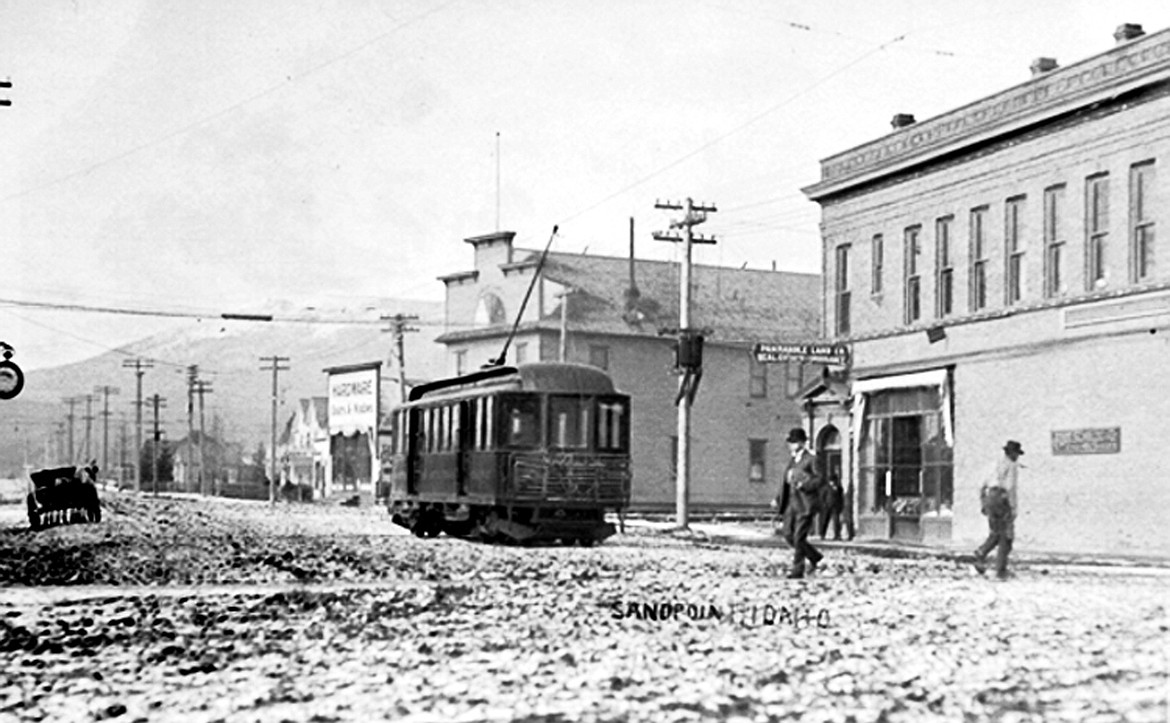 |
December 1, 2020 1:00 AM
From the archives of the
Bonner County History Museum
611 S. Ella Ave., Sandpoint, Idaho, 83864
208-263-2344
50 Years Ago
Sandpoint News-Bulletin
Dec. 1, 1970 – BIRTH
Nov. 28 – to Mr. and Mrs. Gary Parsons, Sandpoint, a girl, 9 lb. 6 oz.
•••
NEW PLEDGES HONORED
The Chateau was the site for a candlelight dinner when Beta Sigma Phi, Idaho Nu Chapter, honored pledges Carol Brown, Mary Ann Pecukonis, Sharon Rench, Betty Benson, Mae McCormick, Sandy Ebbett and Wanda Luckey.
•••
CLARK FORK NEWS by Mrs. Anna M. White
Lou Neumann went on a special forest service detail a month ago to the Tule ranger station, Calif. Fire hazards were high as there was no rain since June. Mrs. Jean Neumann and son, Karl, flew to California to spend two weeks at the station with him. Young Karl liked seeing a helicopter land and take off, and there were thrills in seeing palm trees and oil wells, picking cotton and oranges. When fire danger waned and slash burning was done, the family flew home.

•••
YOUNGSTERS ASKED TO HELP DECORATE
Sandpoint Junior Club invites all children to help decorate the community Christmas tree at First and Cedar by bringing homemade decorations made of metals that can stand the weather. These will be applied to the tree after Santa's visit Saturday. PP& L will provide color spotlights to illuminate the tree, which will have no lights on it.
100 Years Ago
Northern Idaho News
Dec. 1, 1920 – NEWS FROM SELLE
A number of Thanksgiving dinners were given and enjoyed, even if it was a rainy day.
•••
CHAMBER ISSUES MONTHLY PAPER
The first issue of "Community Service," the new Chamber of Commerce "house organ," was issued yesterday and will be mailed as soon as possible in the routine of work. Its purpose is to keep members in closer touch with the chamber and its work, feeling the surest way to keep up the members' spirit and enthusiasm is to keep them informed.
•••
COUNTY AGENT'S OFFICE MOVED
The office of County Agent Edgar Ludwick will move temporarily into the jury room in the court house and later into the prosecuting attorney's rooms. Miss Blanche Billmeyer, of the auditor's office, will be stenographer for the county agent.
•••
INSTALLS ELECTRIC SKYLIGHT
Himes, the photographer, installed an electric skylight, one of the very latest improvements in photography. There are only two or three installed in the west, none yet in Spokane. In operating the skylight, either one or all four of the batteries can be turned on and adjusted at any angle, so that daylight is not at all necessary to take the clearest and best of photographs. Only a short time ago, Mr. Himes installed an electric drying machine.
For more information, visit the museum online at bonnercountyhistory.org.
---