BCSO seeking waterways grant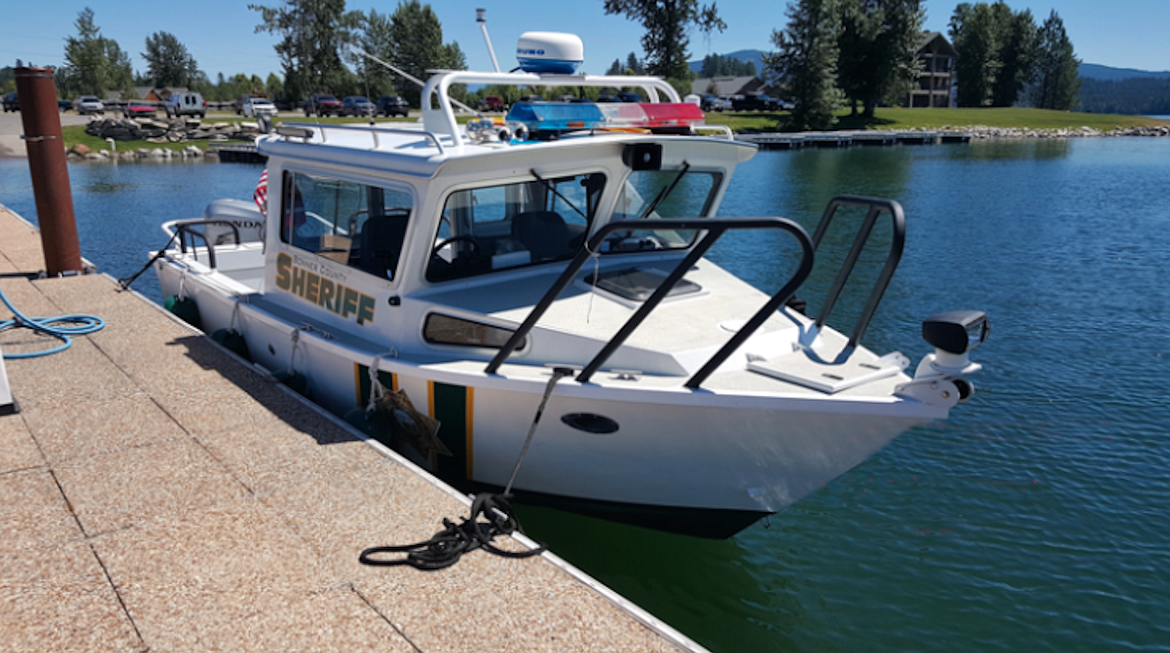 The Bonner County Sheriff's marine patrol is seeking a state grant to purchase engines for one of its vessels.
(Photo courtesy BONNER COUNTY SHERIFF'S OFFICE/FILE)
by
KEITH KINNAIRD
News editor
|
December 22, 2020 1:00 AM
SANDPOINT — The Bonner County Sheriff's Office is applying for a state grant to install new engines on one of its marine patrol vessels.
The county is seeking the grant through the Idaho Department of Parks & Recreation's Waterways Improvement Fund. Established in 1963, The WIF is funded annually with a portion of the total state gas tax revenues. The typical grant funding level for the program is approximately $1.2 million annually.
If approved, the grant will pay for the re-powering of a twin-engine patrol boat.
"The life cycles of the engines have reached their limit and it will be necessary to replace the engines so the vessel can remain in service," the sheriff's office said in a news release.
The vessel is vital to maintain an adequate level of service on the county's waterways, given the vast amount of area requiring coverage, according to the sheriff's office.
The Bonner County Sheriff's Marine Division is responsible for patrolling approximately 120,000 acres of waterway, which is nearly triple that of any other county in Idaho.
Comments regarding this project can be directed to Lt. Douglas McGeachy (douglas.mcgeachy@bonnercountyid.gov). The deadline to submit comments is Jan. 10, 2021.
In the 2021 fiscal year, Idaho Parks & Recreation approved a $27,000 WIF grant in Bonner County for forward-looking infrared radar devices. The department also approved a $360,000 grant for a project to upgrade the Memorial Field boat launch in Sandpoint, in addition to a $70,000 grant to upgrade navigation aids at Priest Lake.
In other waterways news, construction of upgrades at the Hope boat launch has encountered a couple of delays, according to Molly McCahon of the Idaho Lakes Commission. Contractors expect to pour cement on Monday if the weather permits.
McCahon said another dock has been added to the launch at Pringle Park, making it easier to navigate. The county is also keeping the Garfield Bay launch plowed and sanded.
---