Cindy Hansen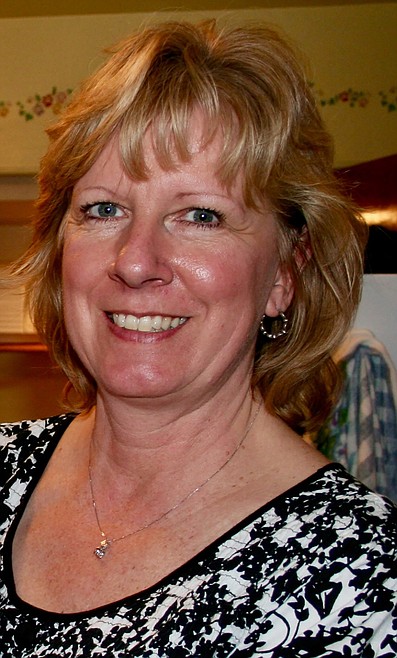 |
December 31, 2020 1:00 AM
Cindy Hansen entered the kingdom of heaven on December 20, 2020, surrounded by close family members after a courageous battle with cancer.
Cindy was born on March 17, 1958, in Coeur d' Alene, Idaho, to Gene and Diane Pope. She grew up in Rathdrum attending grade school at John Brown Elementary and graduating from Lakeland High School in 1976. She was an honor roll student and standout athlete in all sports and held the Idaho State record in the long jump for a number of years. She attended North Idaho College, graduating with an associate degree in business administration. Upon completion of her associate degree, Cindy enjoyed working in her hometown of Rathdrum for First National Bank.
Cindy married her high school sweetheart Chris Hansen on August 23, 1980, at the Friends Church in Hayden Lake. Chris and Cindy resided in Bayview, Idaho, where they began their own business and raised their two daughters, Sarah and Staci. Cindy served as office manager for Hansen Timber Management for nearly 40 years, while managing the books for additional family businesses, and volunteering at multiple school events. She enjoyed accounting work and was extremely organized and proficient. After her children left home, Cindy also spent some time working as a grade school teacher's aide within the Lakeland School District where she adored helping the young children. Cindy structured her work career so that she would be available for her children and grandchildren, a time that will forever be held dear in our hearts.
There was never any doubt that Cindy's number one passion was any and all activities that included her children and her grandchildren. She loved and cherished her family so much and was the best grandma ever. Cindy always put her family ahead of herself. She also enjoyed yearly trips to the Olympic Peninsula, traveling to warm places, camping trips to Cedar Creek, hiking, picking huckleberries and mushrooms, boating, fishing, and spending lots of time enjoying beautiful Lake Pend Oreille with her family.
As we grieve the loss of such a wonderful, caring person, we are also thankful and blessed for all the wonderful times and memories that we have shared, and how she touched all of our lives in such a special way.
Cindy is survived by her husband, Chris; and daughters, Sarah (Eric) of Spirit Lake, Idaho, and Staci (Brad) of Post Falls; four wonderful grandchildren, Keely Rose, Faith, Katie, and Levi; parents, Gene and Diane Pope of Garwood; sisters, Debbie (Greg) of Rathdrum and Tammy (Jim) of Post Falls and by a niece and six nephews. Cindy also leaves behind numerous loving relatives and special friends.
In lieu of flowers, please make donations to Hospice of North Idaho, 2290 W. Prairie Avenue, Coeur d' Alene, ID 83815, or Bayview Community Center, P.O. Box 493 Bayview ID. 83803
A celebration of Cindy's life will be held at a later date.
Family and friends are invited to sign Cindy's online guestbook at coffeltfuneral.com.
Final arrangements have been entrusted to Coffelt Funeral Service.
---