Egbert helps clients see whole picture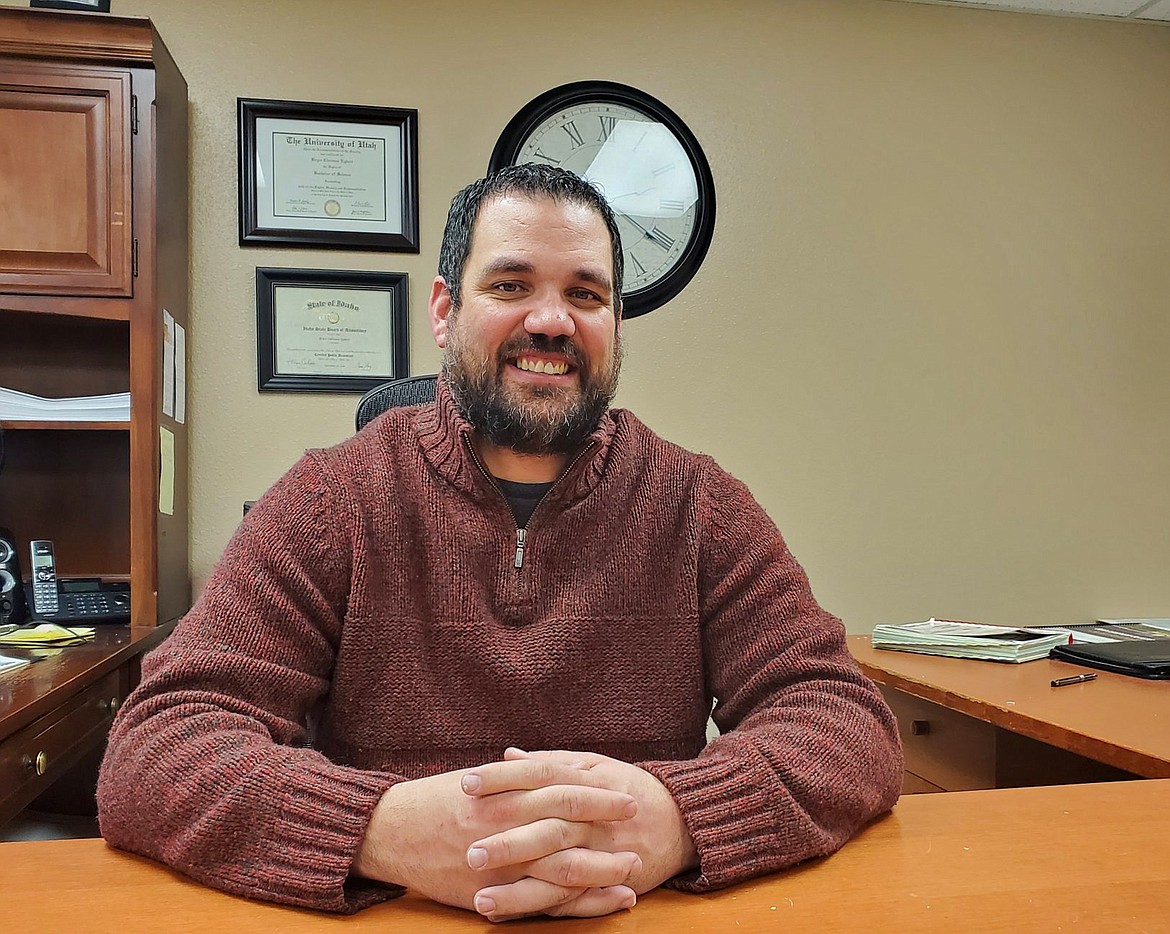 Bryce Egbert recently opened BCE Accounting, a full service bookkeeping and accounting firm offering tax preparation, tax planning, bookkeeping, consulting, payroll, and tax strategies.
(Photo by DARCY SLETAGER)
by
Darcy Sletager
|
February 1, 2020 1:00 AM
SANDPOINT — For Bryce Egbert, a licensed and certified public accountant, it's all about being a partner with his clients.
A Spokane native, Egbert opened BCE Accounting & Tax, 105 Pine St., Suite 107, in downtown Sandpoint. BCE is a full service bookkeeping and accounting firm offering tax preparation, tax planning, bookkeeping, consulting, payroll, and tax strategies.
Egbert started his career in 2002 after earning a bachelor's degree in accounting from the University of Utah. After graduation, he moved to western Washington, where he spent the next 15 years helping different organizations maximize their bottom line by identifying inefficiencies, streamlining processes, and implementing best practices. In 2013, Egbert was able to use his experience, and industry expertise to open his own successful practice in the South Seattle area.
In early 2016, Egbert and his family decided it was time to relocate their family home, the perfect place would be close to Spokane and Seattle. Sandpoint's rural flavor, lively pubs, and endless opportunity for outdoor adventure was the perfect match, he said. So, Egbert took a leap of faith and moved his wife and children to Sandpoint, while still operating his firm in Washington. With his family happily living in Sandpoint, Egbert decided to relocate his firm as well, and in May 2019, he opened BCE Accounting.
Egbert's expertise is partnering with small businesses to analyze their individual financial situations and create strategies for growth.
"We understand that your small business has unique goals and challenges so we don't suggest cookie-cutter accounting solutions," he said. "When we become your CPA firm, you'll get a true partner who takes the time to learn about your business, assess your needs, and develop a personalized package of accounting services and tax-planning techniques."
Egbert encourages his clients, specifically small business owners, to look at their business as a three-legged stool. One leg is operations, one is marketing and the third is accounting and financial knowledge.
"A weakness in any of these areas creates instability in the business, we help business owners take a look at the whole picture, and make sure that they are following government regulations and making their individual and business tax deadlines."
Egbert's expert advice for all of those getting ready to file their taxes?
"There is nothing funny about taxes," he said. "There is death and taxes — but also there's death by taxes — so seek help if you feel you are overpaying."
BCE Accounting & Tax is open from 9 a.m.-5 p.m., Monday through Friday.
Information: phone, 208-290-6145; or online, bce-cpa.com
---