Seven Bee Interiors turns visions into reality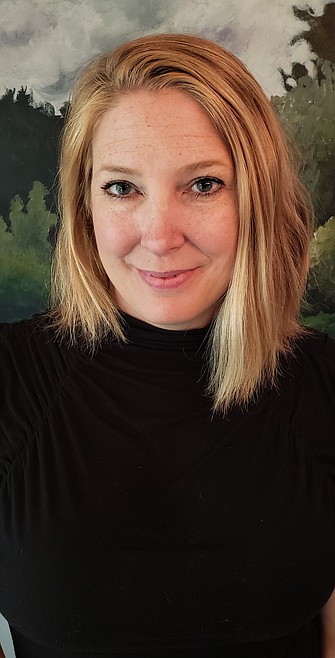 by
Darcy Sletager
|
February 7, 2020 1:00 AM
SANDPOINT — From the window to the wall, Nikki Luttmann does it all.
In 2002, Nikki Luttmann graduated from Cal State Long Beach with a bachelor of fine arts in design and textiles. Shortly after graduation, she relocated to Sandpoint. Luttmann was able to use her artistic talent, education, and eye for design as tools in landing her first interior design job at Chimney Rock Restaurant at Schweitzer Mountain. Luttmann spent the next 17 years cultivating relationships in the community as an avid volunteer for Pend Oreille Arts Council, as well as working as a project manager and resident designer for Sandpoint Furniture Carpet One. She was able to work with many area contractors, such as Idagon Homes, and has continued to foster those relationships. These work experiences allowed Luttmann to build on her design skills, and gain insider knowledge on the different intricacies involved with creating the perfect space for clients. It is this unique blend of creativity and extensive project management experience that is the backbone of Luttmann's newest business venture: Seven Bee Interiors, which officially opened its doors on Nov. 1, 2018 on Superior Street in Sandpoint.
Seven Bee Interiors is a full-scale interior design company specializing in assessing a variety of spaces: new homes, new businesses, complete remodels, or a new look for an old room. Luttmann works with clients to analyze their space, and then create and oversee a plan to make the homeowner's vision a reality. Luttmann prides herself on working diligently to meet the needs and budgets of her clients.
"Designing a space can be stressful, and overwhelming, I try to take the pressure off of my clients by managing the details. Often it's just a matter of getting the right contractors to facilitate the labor, the relationships I've made over the years are key, in turning my clients visions into reality."
Luttmann's best interior design advice?
"Consult an interior designer before you paint the outside of your home, most people do not know that interior designers can and will assist you with this. When you get the outside wrong, it can be really bad. Sometimes it's just knowing what different shades of paint do in different seasons and different times of day," she said. "Maybe they don't know that the shade of grey they chose looks purple 6 months out of the year, we can help with that."
Business hours vary, as Luttmann's approach to interior design is hands on, and she spends most of her days onsite. Appointments can be made by calling her at 208-946-1585.
---