Chamber welcomes Panhandle Health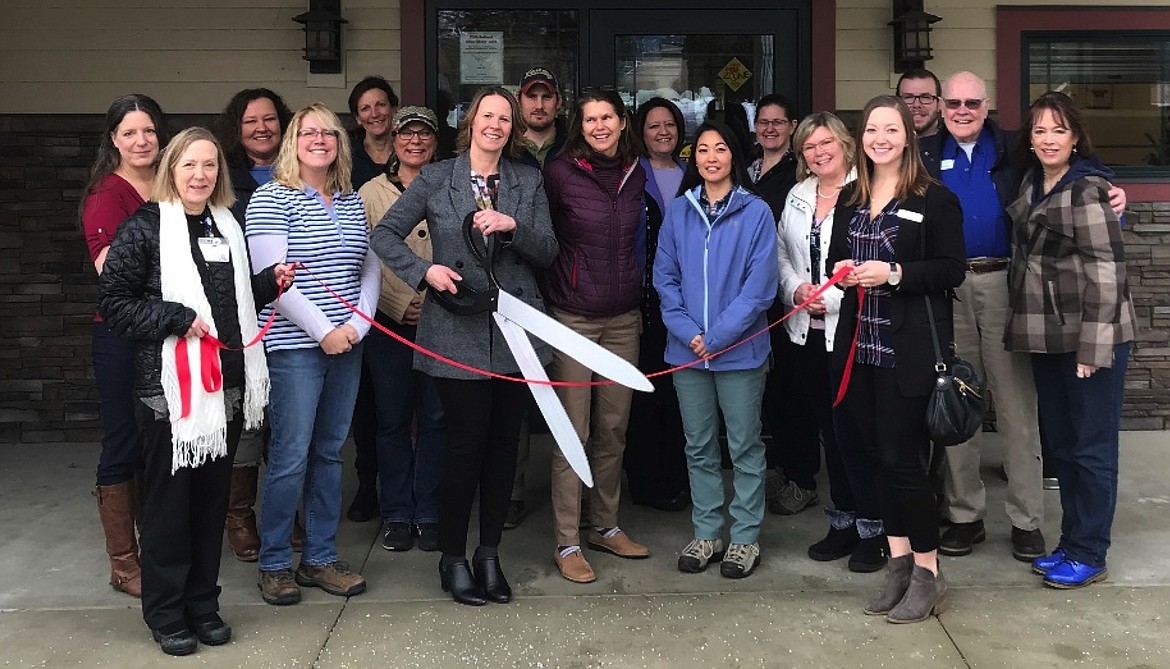 Greater Sandpoint Chamber of Commerce Ambassadors join the Panhandle Health District team for a ribbon-cutting ceremony on Jan. 30.
(Photo courtesy GREATER SANDPOINT CHAMBER OF COMMERCE)
by
Kristin Carlson
|
February 11, 2020 1:00 AM
SANDPOINT — The Greater Sandpoint Chamber of Commerce welcomed Panhandle Health District to its membership with a ribbon-cutting ceremony on Jan. 30.
The Panhandle Health District provides over 40 different public health programs to families, individuals and organizations in northern Idaho. They promote healthy lifestyles and help prevent disease while protecting the local environment. The Sandpoint office located on Pine Street specializes in clinical services, offering a variety of non-emergency medical services, whether you have insurance or not; WIC, a federal assistance program providing nutritional guidance for Women, Infants, and Children; a nurse-family partnership, a free, voluntary program partnering first-time moms with registered nurses to provide support, education, and guidance during pregnancy and until the child turns 2 years of age.
Additional services include environmental health, which ensures basic public safety associated with food establishments, child care facilities, drinking water, and wastewater disposal; home healt, which provides a variety of medical services delivered by registered nurses and trained therapists in the comfort of your home; parents as teachers and diabetes prevention program. All their programs are designed to ensure the community is a safe and healthy place to live, work and thrive.
The Panhandle Health District has achieved national accreditation through the Public Health Accreditation Board, which works to improve and protect the health of the public by advancing the quality and performance. To receive accreditation, a health department must undergo a multi-faceted, peer-reviewed assessment process to ensure it meets or exceeds a set of quality standards and measures established by the PHAB.
For more information on the services specifically offered in Sandpoint visit them at 2101 W. Pine St.; or go online to panhandlehealthdistrict.org.
---