Horowitz offering gourmet dog food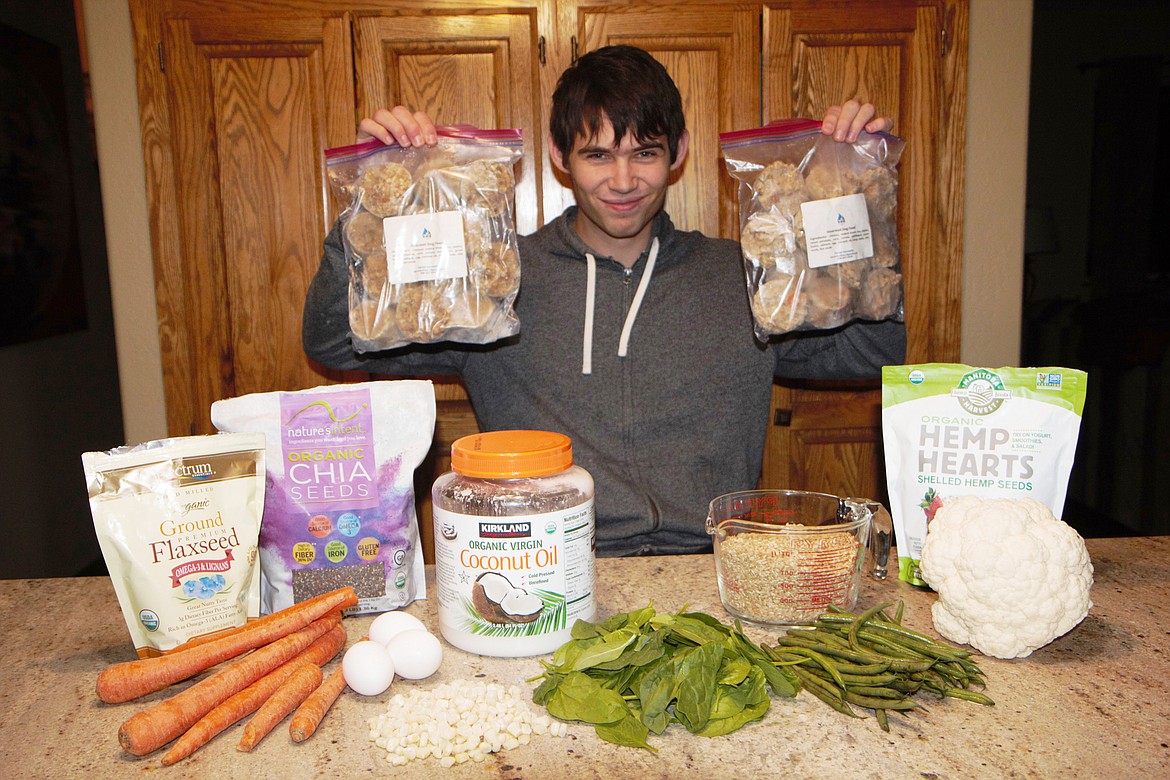 Aaron Horowitz has launching a nutritious gourmet dog food company, Winter Grove Oddities. Horowitz created the company after pet sitting and realized that many commerial dog foods not only looked and smelled terrible, they were filled with ingredients that no one could pronounced and lots of fillers.
(Courtesy photo)
|
February 12, 2020 1:00 AM
SANDPOINT — Winter Grove Oddities, started by Aaron Horowitz, recently launched to offer nutritious gourmet dog food for the community's canine family members.
Horowitz, a Sandpoint local, has severe hearing loss which makes it hard for him to get a job in the "real world" that requires telephonic or a lot of verbal communication. Because of this, he decided to develop his own path that would allow him to be successful in a "behind the scenes" sort of endeavor.
He started taking odd jobs including yard maintenance, odd jobs, dog walking and home sitting. It was while pet sitting that Horowitze said he realized that commercial pet foods look and smell absolutely horrible. He scanned several bags and cans only to discover they all had a staggering number of ingredients that most people can't even pronounce and fillers that keep bellies full, but don't really provide anything in the way of health benefits.
"The food is cheap and comes from foreign sources that dog owners can't verify," Horowitz wrote in a press release. He remembers thinking, "If dogs are man's best friend, why are people feeding them this hideous stuff?"
Meanwhile, his family's garden/orchard was overflowing with vibrant fruits and vegetables. He wondered how he could creatively capitalize on these wonderful resources.So, as one thing led perfectly to another, he started researching health and nutrition facts necessary for the community's furry four-legged friends.
After much research of veterinary literature, he derived an all-natural recipe that delivers vital vitamins, lean proteins, healthy fats, and oils.
"Every ingredient is pure and fresh from nature," he said. "You could even eat this food yourself."
Horowitz said he tested his food on some local dogs, who gobbled it up in short order.
"In the dogs tested, there appeared to be heightened energy levels, fuller/more solid bowel movements, more luster and silkiness in their fur, and an overall demeanor of happiness," he said.
For more information, go online to Facebook at https://www.facebook.com/WinterGroveOddities, text him at 208-597-4408, or emaill him at aarongulliver1@gmail.com.
---