Helander helps clients feel at home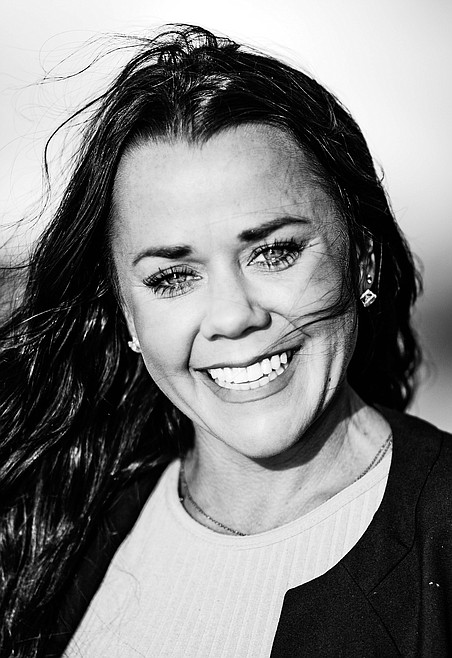 by
Darcy Sletager
|
February 15, 2020 1:00 AM
SANDPOINT — Abby Helander started honing her sales skills and developing community relationships, selling memberships at the front desk of her parent's health club at age 12.
After attending Cuesta College in San Lois Obisbo, Calif., for several years before finishing her bachelor's degree in communication sciences at Boise State University, Helander returned to Sandpoint where she grew up. She would spend the next few years teaching fitness classes — she has training in teaching yoga and barre fitness classes — as well as serving as the general manager at her family's business, Sandpoint West Athletic Club. However, when the YMCA purchased the health club in November 2018 and took over a month later, Helander decided to try something new.
She was given the opportunity to stay on with the YMCA, but ultimately decided it was time to take a chance, and make a career change.
"After working at the club for so long, transition was scary, and it happened more quickly, than we thought it would," Helander said. "I wanted to take everything I learned from my parents about running a business in Sandpoint and all the community relationships I built over the years, and start my own business."
For Helander, real estate felt like a good fit.
Years of training athletes taught her that the harder you work, the sooner you will see results, Helander said. So she applied the same results-driven mindset to starting her own business and enrolled in real estate classes. Six weeks later Helander had earned her real estate license and officially opened Property by Helander in January 2019 — just two months after leaving SWAC.
Helander's passionate blend of athletic tenacity, insight into the community, and calm focus of a seasoned yoga practitioner was put to work in her new business venture with impressive results. In her first year of business Helander sold 12 properties, just over $3.5 million in real estate.
Helander, however, is equally proud of the service she provided to those clients. Helander is deeply committed to providing excellent communication and customer service to her clients as well as treating each one as a valued community member, rather than a transaction. One of Helander's focuses in her business has been to help home buyers new to the area navigate the community. Drawing on the large network that she has built over the years, Helander helps her clients acclimate to the community.
"I have built a huge network, and I know where to send new people in town, the places where they can feel welcome, and find their people," she said. "I have been able to share this insight, and make the transition a bit easier."
Helander's advice to anyone starting a new business in Sandpoint:
"Try to incorporate acts of kindness into your business strategy, and pay it forward," she said. "I think that is really important. I would like to be a mentor to women who want to start a business, and help them achieve their goals. I'm all about paying it forward, and keeping the community positive."
This mindset is the backbone to a local initiative, Acts of Kindness, where Helander challenges other community members to give back to the community in unexpected ways. If you would like to find out more about this initiative or for your real estate needs, feel free to contact Helander.
Property by Abby Helander is brokered by Professional Realty Services and is open Monday-Friday and is located in the Old Power House building on Lake Street in Sandpoint. She can be reached by phone at 208-610-5094.
---