Sandpoint's Elite Tire opening new store in Cd'A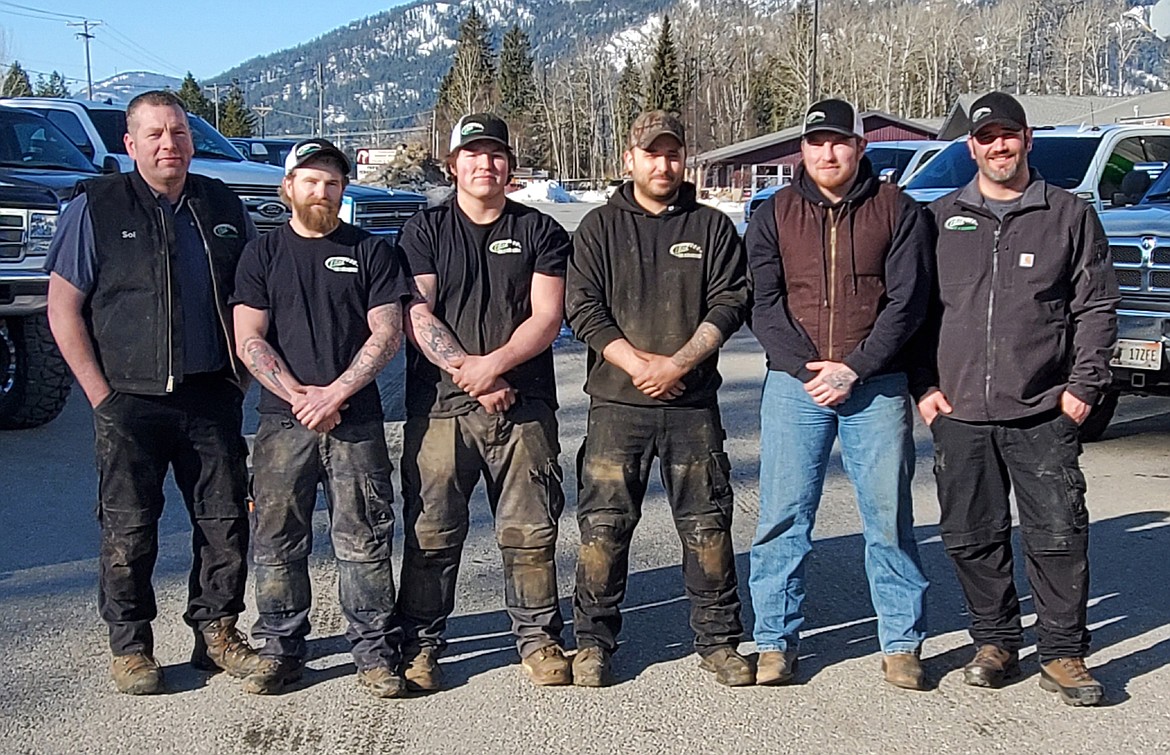 Members of the Elite Tire & Suspension crew pose for a photo. Pictured, from left, are Sol Till, Jess Shutts, Brennan Till, Greg Baily, David Till and Bill Mueller. Not pictured are Liz Peters, Melanie Till, and Paul Housler.
(Photo by DARCY SLETAGER)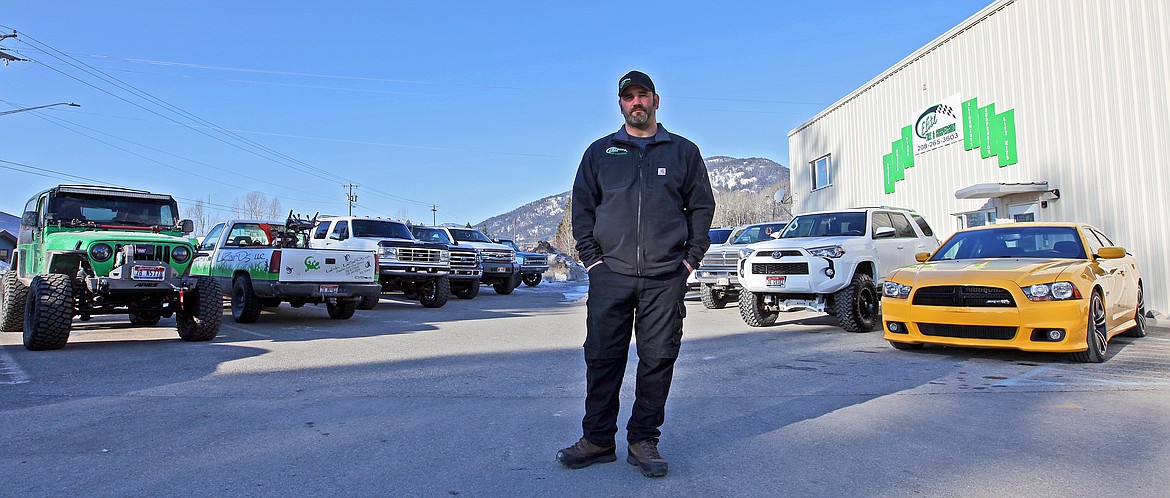 A Sandpoint native and Sandpoint High School graduate, Elite Tire & Suspension owner Bill Mueller is opening his third store, this one in Coeur d'Alene, which will join existing stores in Sandpoint and Williston, N.D.
(Photo by DARCY SLETAGER)
Previous
Next
by
Darcy Sletager
|
February 21, 2020 1:00 AM
PONDERAY — Bill Mueller likes big trucks, and he cannot lie …
A Sandpoint native and Sandpoint High School graduate, the Elite Tire & Suspension owner's love for trucks, tires, especially lifted trucks, with BIG tires, started around the age of 6. Mueller recalls attending his first monster truck show, where he fell in "love" with all things monster truck. It was only natural then, that he took that passion and turned it into his life's work.
After graduating from Sandpoint High School in 2001, Mueller worked as a logger, and mechanic at Les Schwab. For the next five to six years, he worked in the tire industry, where he received hands-on education and training on every aspect of the industry from selling tires to working on suspensions, alignments, and repairs. Mueller also had a front-row seat to observe the business owners he worked for, and what types of business strategies he would implement if he had his own business.
Since he isn't the type to wait for things to happen, by 2012 he had his own trucking business, and was on his way to Williston, N.D., working out of a truck offering a mobile tire repair service, which led to him working for another tire company in Williston.
A year later, Mueller's hands-on industry experience, tenacious work ethic, and ability to create important business relationships, led to a partnership with a co-worker, and an opportunity to start his own shop and the first Elite Tire opened on May 18, 2015. A year after opening the Williston store, Mueller was ready to return to the Sandpoint area and open a second location. Mueller opened the Ponderay store in August 2016 with a bold business strategy that was less about marketing and numbers, and more about faith in his hometown.
Mueller credits Elite Tire's success to his team's commitment to their community. "If you support your community, the community will support you," Mueller said.
When the Ponderay store was under construction, Mueller demonstrated his commitment to supporting his community by sourcing all of the buildings contractors and products locally. The Elite Tire team's commitment to the community continues to be an important part of the business. Elite Tire proudly sponsors several community-based charities and events, including Bonner County 4-H youth animal purchase, Bonner County Fair Demolition Derby, Inland Northwest Jackpot animal sponsorship, Injectors Car Club Show sponsor, Sandpoint Little League, and Bonner County Distinguished Young Women to name a few.
In September 2019, Mueller was ready to grow his business further, and hired Solomon Till as a manager and business partner. Till, also a Sandpoint native, had over 18 years of industry experience working for Les Schwab, Till's experience and similar community-focused mindset, was the perfect match for Mueller and the Elite Team.
Shortly after hiring Till, Mueller decided his team needed more Tills and he hired Solomon's sons, David and Brennan, and his wife, Melanie.
With the Till family in tow, the pair set their sights on opening a third location, and when the property in the Silver Lake Mall became available, they seized the opportunity to expand the business, and are set to open the doors to Elite's Coeur d'Alene location in March.
Mueller and Till both work in the shop and continue to practice a hands-on business model, working alongside the other mechanics. It is a source of pride for the pair.
"We spend more time in the shop than behind the desk, making sure everything coming out of the shop is done right," Mueller said. "I have had this awesome big office for three years, I've only sat in that chair twice. I grew up with my customers, my kids are growing up with their kids. I have to make sure that everything in my shop is something we can be proud of."
Elite Tire & Suspension, a full-service tire, suspension, and alignment company, is opening its third location in March 2020 in Coeur d'Alene at the Silver Lake Mall.
Information: Elite Tires & Suspension, 208-772-0823 or on Facebook at Elite-Tire-Suspension-Inc.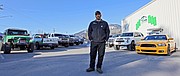 ---