POAC presents a live reenactment of women's suffrage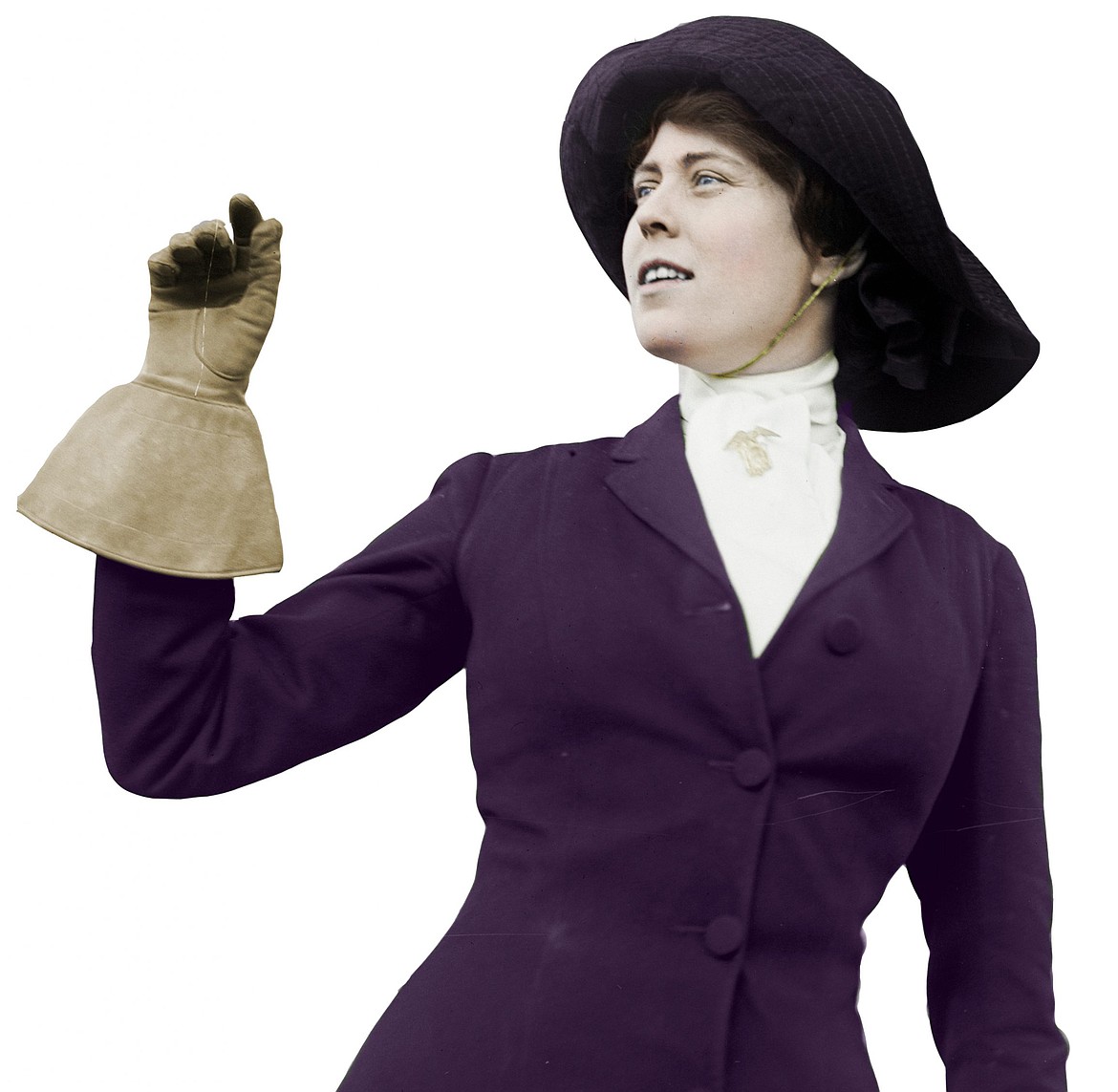 Come live a bit of history at Pend Oreille Arts Council's presentation of Living Voices' "Hear My Voice" at the Heartwood Center on Wednesday, March 4, at 7 p.m.
(Courtesy image)
|
February 29, 2020 1:00 AM
The protests and struggles are legendary, but on August 18, 1920 the 19th Amendment to the U.S. Constitution was ratified and women were finally given the right to vote. It didn't come easily. The Woman Suffrage Movement actually started in 1848 when a women's rights convention was held. For 72 years women like Susan B. Anthony and Cadie Stanton tireless fought for equality at the polls.
Come join Pend Oreille Arts Council for a live dramatic performance at the Heartwood Center, 615 Oak St., at 7 p.m. on Wednesday, March 4. Living Voices: Hear My Voice is appropriate for children in the fourth grade through adulthood. Tickets are $15 for adults and $10 for those 18 and under.
Tickets can be purchased at www.artinsandpoint.org or the POAC office, 110 Main St.; Eve's Leaves and Winter Ridge. Seating will be at 6:30 p.m. and remaining tickets will be sold at the door.
The story centers around a young woman named Jessie who is introduced to the American suffrage movement by her great aunt. They battle for their right to vote as World War I consumes their country. The fictional account is centered on a composite character inspired by true people and events, and is presented in recognition of the centennial of women's right to vote. This live performance is visually supported by a video presentation of historic documents and events.
Living Voices' Hear My Voice has been generously sponsored by Bonner County Human Rights Task Force, Idaho Community Foundation, Idaho Humanities Council, Equinox Foundation, Taylor & Sons Chevrolet, Edward Jones – Alyse Ruggles, Sleep's Cabins and Ivano's Ristorante.
Information: POAC, 208-263-6139
---