Bonner County History - July 2, 2020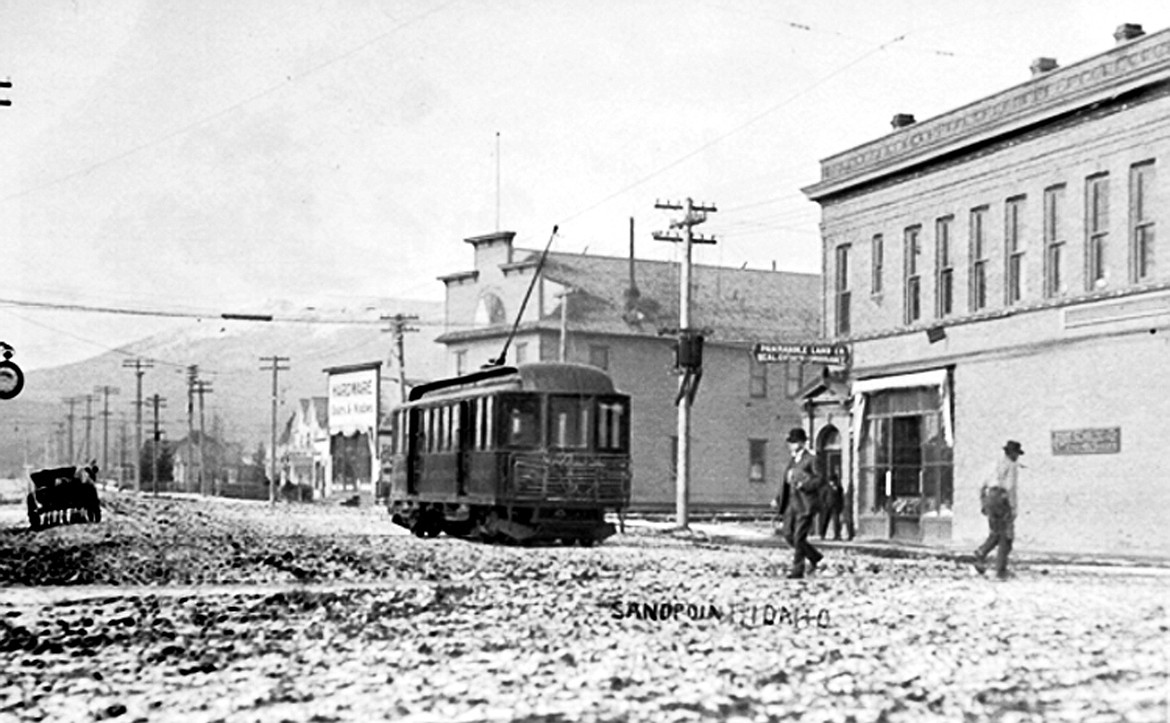 From the archives of the
Bonner County History Museum
611 S. Ella Ave., Sandpoint, Idaho, 83864
208-263-2344
50 Years Ago
Sandpoint News-Bulletin
July 2, 1970 – GREAT FIGHT CARD JULY 4
Area boxing fans are waiting eagerly for one of the outstanding events on the Fourth of July program this weekend. Karl Berg and Iz Lefebvre, Sandpoint Boxing Club coaches, have drawn up an excellent fight card of 10 to 15 bouts as part of the Sandpoint Lions Club Fourth of July program. It is the final event prior to the July 4 fireworks display and will begin at 7 p.m. at Memorial Field.
•••
VAN GUNDYS OPERATE NIGHT SPOT
Don and Eleanor Van Gundy are the new proprietors of The Plantation on the highway just east of Bernie's. Arriving from Denver in April, they took over management June 1. Over the July 4th holiday there will be dancing to live music by Arnold Roberts and Jim and Sharon McLin.
•••
COON IS 1970 GRASSMAN OF THE YEAR
LaVerne Coon, Gold Creek stockman and rancher, is Bonner County Grassman of the Year. Coon established his home in the Gold Creek district, where on 320 acres he has developed a fine herd of purebred Hereford cattle. Coon began his operation in a small way and over the years, by hard work and good farming practices, he has built up a sound livestock business.
100 Years Ago
Pend d'Oreille Review
July 2, 1920 – DULL DAYS AHEAD
It begins to look as if July 4 and 5 will be dull days for Sandpoint. No celebration will take place. The city ball team goes to Cranbrook to play. City residents will divide their time between Bonners Ferry, Coeur d'Alene, Priest River and Newport revelries or by lake excursions and fishing trips.
•••
SPEED KINGS HIT TRUCK
Four Bonners Ferry men attempting a speed record between Bonners Ferry and Spokane met with disaster as they entered Spokane the day of their race against time. Traveling at a high rate of speed, they struck a Ford truck loaded with gasoline, skidded, and somersaulted their Essex over the truck, breaking the top, windshield, a wheel and injuring three occupants, but none to a great extent. The truck driver was uninjured.
The party intended to make the trip from Bonners Ferry to Spokane and back in six hours or less. They left at 8:30 a.m., whisking through Sandpoint at 70 miles an hour at 10:03, arriving in Spokane shortly before noon. The driver of the Essex was jailed on a charge of reckless driving.
•••
"SEAPORT" AGAIN OPEN
Lewiston, Idaho, the "Inland seaport," is again on the navigation map since spring, when the steamer Northeastern began a regular run between Portland and Lewiston. Freight rates by the Snake and Columbia rivers beat rail rates by 14 cents a hundred while the passenger tariff is well below railroad fares. The boat trip is about 24 hours longer.
For more information, visit the museum online at bonnercountyhistory.org.
---