Region's COVID-19 cases continue to surge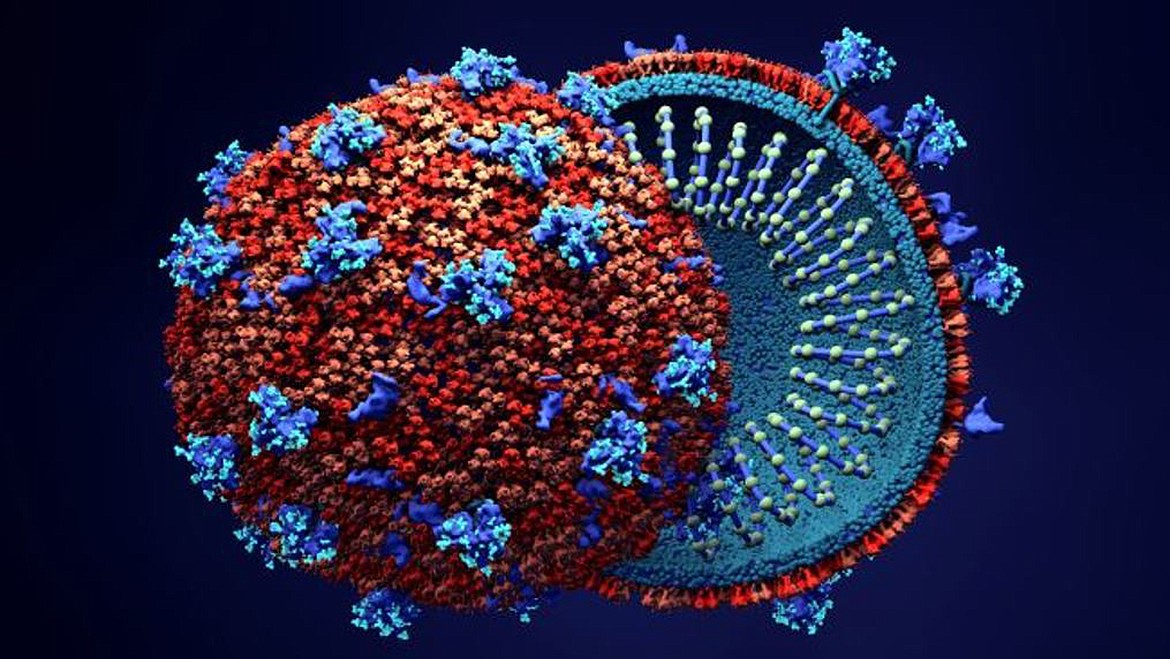 (Image courtesy PANHANDLE HEALTH DISTRICT)
by
KEITH KINNAIRD
News Editor
|
July 2, 2020 1:00 AM
SANDPOINT — The Panhandle Health District recorded 26 new confirmed cases of novel coronavirus on Wednesday, pushing the regional total to 341 cases in the state's four northern counties.
Kootenai County has 283 cases, while Bonner County 32 cases. There are 13 cases in Benewah County and Boundary County has one case, according to the health district.
There are 12 cases involving patients whose primary county of residency is undetermined.
The virus, which causes COVID-19, has claimed one life in Kootenai County. The virus has not been detected in Shoshone County, according to PHD.
Broken down by age, 195 infected residents are male, while 105 are age 50 and above. Forty-one people are 18 or younger. Broken down by gender, 177 people are female and 164 are male.
The Panhandle Health District is in need of volunteers to assist in the COVID-19 call center that the district has been operating since early March. The call center was established to answer questions from the public regarding COVID-19. Since its inception, call operators have fielded around 10,000 calls.
"Our volunteers have been amazing, but some are in need of much-deserved break," said Nan Swendig, Medical Reserve Corps Volunteer Coordinator. "Some of our volunteers have put in over 300 hours of volunteer time working in the call center."
The MRC is made up of community members with and without medical training, as well as public health professionals. These individuals sign up to serve as community volunteers during natural disasters, emergencies, and public health incidents.
"Our volunteers have really risen to the challenge and we would not have been able to manage this pandemic without their assistance. We cannot thank them enough."
To volunteer with the MRC, visit www.volunteeridaho.com to register.
The Idaho Department of Health & Welfare reported on Wednesday there were 253 new confirmed or probable cases of coronavirus, bringing the statewide total to 6,370 cases. The virus is blamed for the deaths of 92 Idahoans.
The Northeast Tri-County Health District in Washington state reported no new confirmed cases of coronavirus on Wednesday. There are 18 cases in Stevens County and four in Pend Oreille County. There is one case in Ferry County which was ultimately fatal, according to the health district.
The Montana State Department of Public Health reported 50 new confirmed cases, bringing the statewide total to 1,016 cases. There are eight cases in Lincoln County and none in Sanders County, according to the state.
Keith Kinnaird can be reached by email at kkinnaird@bonnercountydailybee.com and follow him on Twitter @KeithDailyBee.
---