Bonner Co., Intermax to expand rural broadband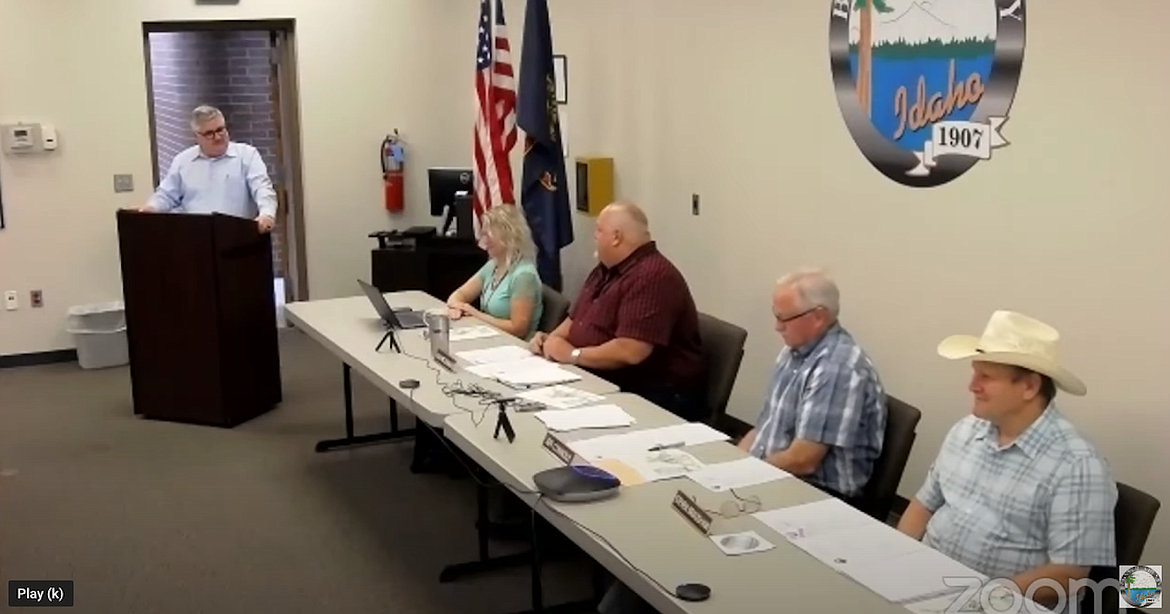 by
KEITH KINNAIRD
News editor
|
July 5, 2020 1:00 AM
SANDPOINT — Bonner County is sponsoring a grant to expand broadband internet access in rural areas.
The board agreed on Tuesday to seek funding through the federal Coronavirus Aid, Relief & Economic Security Act, which aims to facilitate distance learning and working, in addition to telemedicine during the pandemic.
"The state of Idaho is expending $50 million in funds to expand broadband to rural areas as a direct result of the national COVID situation," said Mike Kennedy of Intermax Networks.
However, CARES grant applicants are working with tight time lines. Kennedy said the company has until the end of the year to implement projects.
"They're doing it on a really fast time line and for our purposes there's a real opportunity to get to places that we haven't been able to cover in the past," said Kennedy.
The county would act as the grant's applicant and the Panhandle Area Council would serve as the grant administrator at no cost to the county.
Intermax is planning a series of 14 projects involving fixed wireless communications.
"We need a line of sight to local mountaintops. We need to build towers or be on towers that already exist," said Kennedy.
Pat Whalen, Intermax's chief technology officer and vice president, cautioned that geography and tree cover will mean the company will not be able to serve everybody.
"Just because it's covered on the map does not mean we can provide service to every house or residence," said Whalen. "You have to have line of sight or near line of sight." However, Kennedy said the projects will improve rural customers' chances of obtaining broadband service.
"We're improving the odds that people can get it," he said.
Moreover, there is no financial cost to the county if projects cannot be stood up by the time the deadline arrives.
"There is no obligation or risk to the county. The private-sector company — us — is taking all the risk in that we're going to buy all the equipment, hire all the contractors and hire some new staff," said Kennedy.
Commission Chairman Dan McDonald welcomed the opportunity to expand broadband.
"I think it's great. I think you guys have would be considered to be a shovel-ready project ready to pop, which is important based on the timing that we're looking at," McDonald said.
Commissioner Jeff Connolly also voiced support for the projects.
"I think it's a real step forward," he said.
Keith Kinnaird can be reached by email at kkinnaird@bonnercountydailybee.com and follow him on Twitter @KeithDailyBee.
---