Bonner County History - July 5, 2020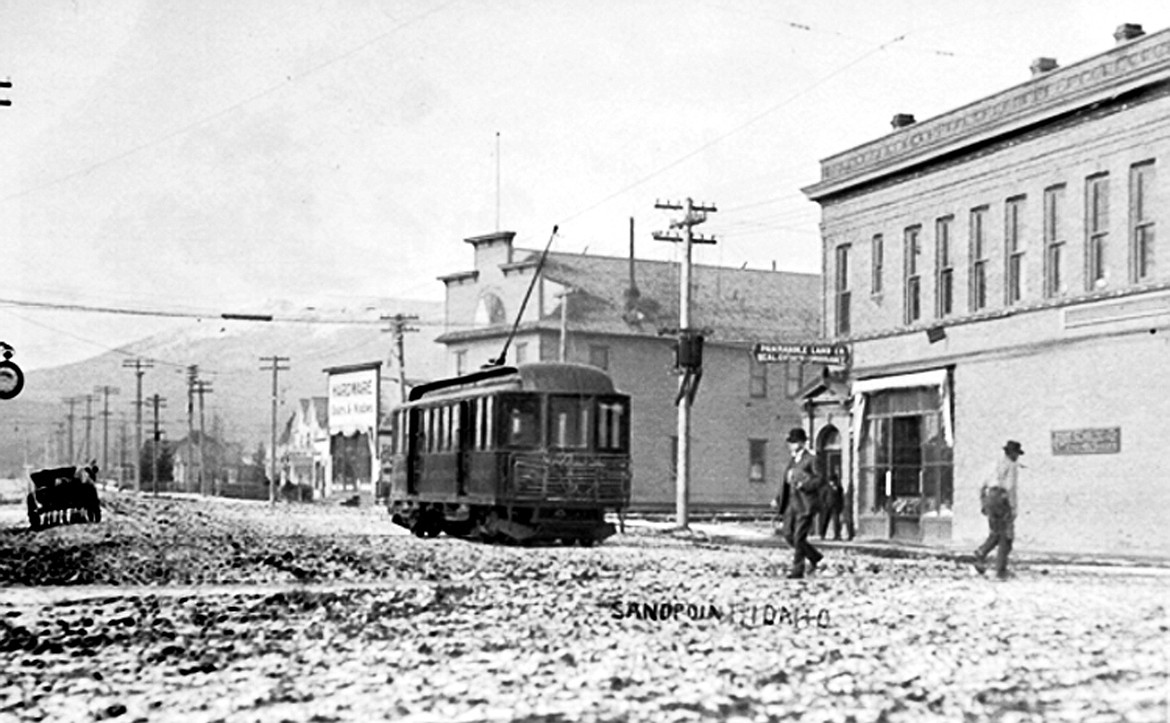 From the archives of the
Bonner County History Museum
611 S. Ella Ave., Sandpoint, Idaho, 83864
208-263-2344
50 Years Ago
Sandpoint News-Bulletin
July 5, 1970 – EARLY MORNING BLAST
A blast at 6:30 a.m. Friday demolished the tire storage room adjacent to the lube room at Co-op Gas & Supply (Church & 5th). The explosion was heard eight miles away. Store manager Stan Meserve, standing less than two feet from the source of the blast, had just flipped a light switch when the explosion occurred. He was unhurt but quite startled and lost no time getting outside. The blast was likely caused by gas fumes seeping into the room, which were then ignited by the arcing of the switch or a spark from a junction box.
•••
WISH I WAS HOME
As a small black bear clung to his perch on a limb of a cottonwood tree between Cedar and Alder on Washington street last week, local humans rallied forces to move it back out of town. Several hits from a tranquilizer gun brought the animal down where he could be roped and put in a game department cage.
•••
WOMAN'S RELIEF CORPS
Woman's Relief Corps enjoyed a birthday dinner and afternoon of cards June 26 in I.W.A. hall. Prizes for cards were awarded to Rheuama Varney, ladies' high; Mrs. Walfred Lindstrom, ladies' second; Art Johnson, men's high; Sam Forsberg, men's second; Mary Hanaway, Coeur d'Alene, white elephant; Mrs. Jim Forgey, door prize and Art Johnson, traveling prize.
100 Years Ago
Pend d'Oreille Review
July 5, 1920 – R.R. STOREKEEPER ROBBED
L. Stuart, storekeeper for the Northern Pacific railroad at Kootenai, was robbed of $92.80 when burglars whose identity is so far unrevealed broke into his rooms Wednesday night. The railroad boarding house lost a large quantity of foodstuffs the same night, it being generally thought that the two jobs were done by the same persons.
•••
ALARMING NUMBER OF CHILD DEFECTS
The report of Hedvig Djupe, the school district and city health nurse, shows an alarming number of physical (sic) defective children. The most serious aspect is perhaps found in estimates of children with defective eyes, varying from 75 to 85 per cent in the different schools. Of 77 pupils examined for defects, 15 had defective noses, 57 defective throats. Only two cases of defective ears were found.
•••
BATHING HOUSES READY VERY SOON
The joint bathing beach committee of the Civic club and Chamber of Commerce have purchased two house boats which are being remodeled to a slight extent to serve the needs of bathers at the beach this summer as dressing rooms. One of the houses cost $100 and one $150. It is the intention of the committee to provide individual dressing rooms if possible and to have the houses towed to the beach within another week.
For more information, visit the museum online at bonnercountyhistory.org.
---