ISP says crime rose in Bonner County in 2019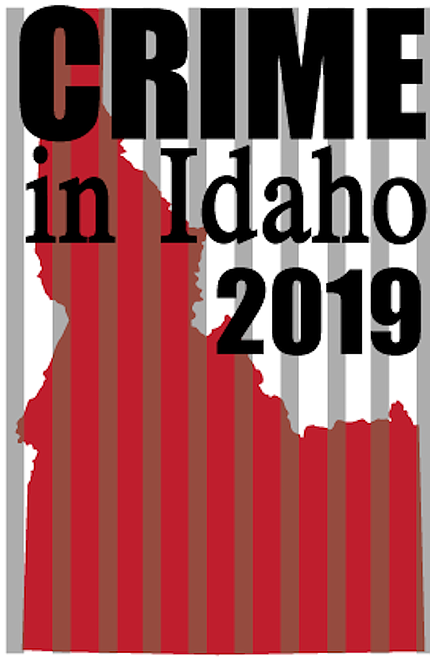 by
KEITH KINNAIRD
News Editor
|
July 12, 2020 1:00 AM
SANDPOINT — Crime rose in Bonner County from 2018 to 2019, according to an annual report by Idaho State Police.
The county saw modest increases in a variety of crimes, including sexual assaults, burglary, narcotics and homicide. There were no increases in kidnappings, embezzlement gambling and unlawful weapons possession, the annual report said. Other categories of crime which saw a downward trend include vandalism, fraud, non-forcible sex crimes, arson and pornography.
The crime rate per 1,000 residents increased from 40.68 to 46.11, an increase of 13.35 percent, state police said.
Controlled substance violations increased by 53 percent from 2018 to 2019, jumping from 370 incidents to 569 incidents. Sex crimes in Bonner County increased from 40 to 57 incidents, a 42-percent increase. Common assaults, meanwhile, increased from 308 incidents to 378 incident, an increase of 23 percent.
In Boundary County, stolen property crimes increased from one to three incidents, a 200-percent increase, according to the report. Destruction of property crimes in Boundary County increased from six to 14 incidents, a rise of 133 percent.
The crime rate in Boundary County per 1,000 residents, however, decreased from 21.02 percent in 2018 to 19.4 percent, a decrease of 7.71 percent. Assaults, narcotics violations, non-forcible sex crimes and homicides also trended downward from 2018 to 2019.
Statewide, animal cruelty cases increased from three to 10 incidents, a 233-percent rise. Embezzlements also saw an increase, from 154 incidents to 220, a 42-percent increase, the report said.
The state saw an overall decline in arson, pornography, non-forcible sex crimes, larceny and destruction of property.
Hate crimes in Idaho, however, are on the rise according to the report. There were 38 reported incidents, an increase of 46.15 percent. The majority of the incidents — 15 — involved anti-Black sentiments. Seven incidents were recorded against lesbian, gay or transgender people.
Keith Kinnaird can be reached by email at kkinnaird@bonnercountydailybee.com and follow him on Twitter @KeithDailyBee.
---