Libraries a great place to turn for recommendations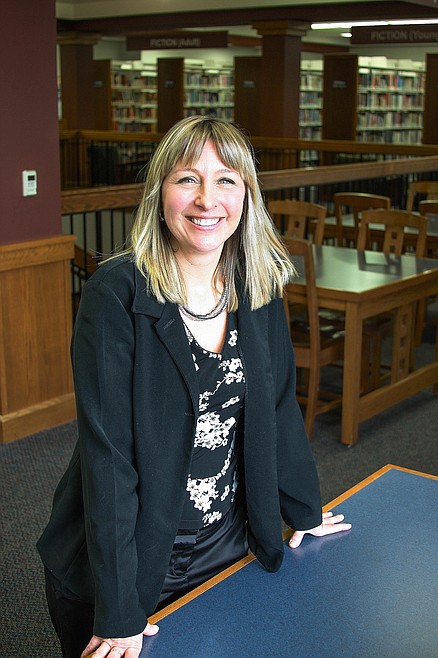 Have you ever asked for a recommendation for a restaurant, tire shop, or car dealership on social media? It can be helpful to get input from others before spending money or time on an important purchase or experience.
This is so true for book recommendations. Even though we may gravitate toward a certain genre or format, a recommendation has the power to get us to try something new.
Maybe you like to read paperback books, but discovered that you could burn through twice as many audiobooks since a friend showed you The Library's huge "Spoken Word" collection.
Some have read nonfiction their whole lives until their teenager introduced them to a Young Adult Fiction title.
If you are one of those people who like to get a recommendation before trying something new, stop by the Staff & Volunteer Picks display. There is one at each branch library.
In Sandpoint, the display is located on the second floor near the Information window. There, you can find materials that staff and library volunteers have enjoyed with a bookmark that tells you who recommends it and why.
Most of the books displayed are hardback or paperback books, but many are available in other formats like Spoken Word (books on CD), Playaway (a preloaded audiobook device), eBook, or eaudiobook.
EBooks and eaudiobooks can be downloaded from OverDrive and Hoopla in the Digital Library at www.ebonnerlibrary.org. It's easy to do, but if you haven't done it before, it might be helpful to ask one of our friendly library staff to walk you through it the first time.
Another great resource for recommendations is NoveList Plus in The Digital Library. Search read-alikes and genre preferences to find your next great read! There's also NoveList Plus K-12 for your kids.
Pick up one of the books from our Staff & Volunteer Picks display or find it in audio or eBook format. Then, come back and let that person know what you thought of their recommendation.
Maybe you will even have one to recommend to them. On that note, did you know that you can leave borrower reviews in our catalog? Share your thoughts on any title by finding it in the catalog and clicking on the blue "Reviews" link in the left side column.
The Sandpoint and Clark Fork branch libraries are now open at regular hours, six days a week. For more information about the current status of the Sandpoint and Clark Fork libraries and Bookmobile, visit our updates page at www.ebonnerlibrary.org.
EVENTS: Check our website Events Calendar for our schedule of digital events at www.ebonnerlibrary.org.
StoryWalk - July titles: at Dover City Park enjoy "Kid Sheriff and the Terrible Toads" by Bob Shea and "I Love My Pirate Papa" by Laura Leuck at McNearney Park in Ponderay.
Titles are updated monthly and posted at facebook.com/BonnerStoryWalk.
Marcy Timblin is in charge of public relations, marketing & community development for the East Bonner County Library District. She can be reached at 208-208- 208-208-263-6930, ext. 1204.
---