Bonner County History - July 19, 2020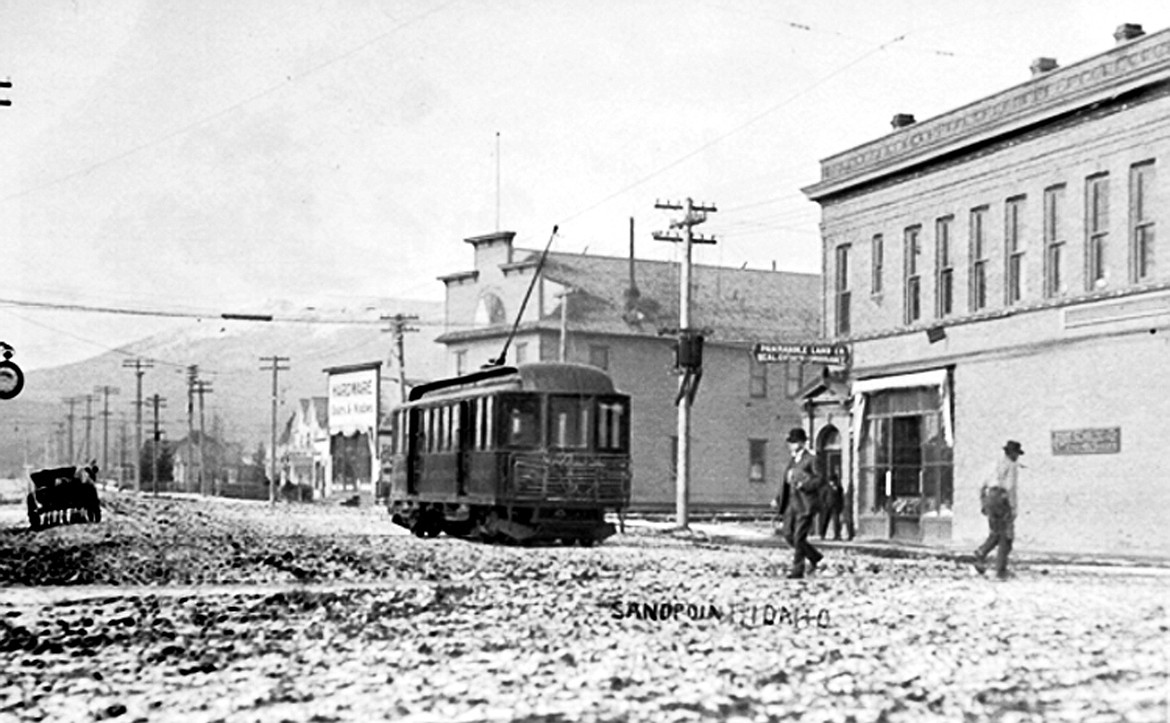 From the archives of the
Bonner County History Museum
611 S. Ella Ave., Sandpoint, Idaho, 83864
208-263-2344
50 Years Ago
Sandpoint News-Bulletin
July 19, 1970 – AREA MEN ON HONOR ROLL
Freshman Donald H. Crawford, Sandpoint, and junior Michael Gass, Sagle, both SHS graduates, were named to the Eastern Washington State College spring honor roll. Crawford, son of Mr. and Mrs. Harlan T. Crawford, has not yet selected a major area of study at EWSC. Gass, son of Mr. and Mrs. John Gass, is majoring in marketing.
•••
AIRPORT CUTOFF ROAD HEARING
The Bonner County Board of Commissioners will hold a hearing in connection with a recent proposal to abandon the Airport Cutoff Road north of Sandpoint. The road abandonment was introduced last month in a Chamber of Commerce proposal advocating a new access road to Schweitzer Basin, the so-called Boyer Cutoff.
•••
ARROW MILL TO PUT UP LARGER BURNER
A new burner will be erected at Arrow Mills, Ponderay, replacing a smaller one which has given the tie plant a great amount of service. The new burner, 40 ft. tall and 40 ft. in diameter, is on mill property, ready to be put up. L.J. Donnerberg said the state had asked him to put up a better burner, but he had no kicks coming as the old one had been used until it was about worn out. The existing burner, with 30 foot dimensions, had the screen burned out of the top. The mill is a major producer of railroad ties for Burlington Northern, with ties being 75 per cent of the firm's output.
100 Years Ago
Pend d'Oreille Review
July 19, 1920 – SCHOOL HEALTH NURSE
Miss Djupe has been hired as school health nurse for the next school year. In past months, she was a combined school and city nurse, dividing her time and salary between them. After Sept. 1, she will work entirely for the city schools.
•••
YEGGMAN BLOW SAFE OF ICE & FUEL CO.
The Sandpoint Ice & Fuel co. safe was blown by cracksmen Friday night and relieved of $150.
A review of recent robberies includes the rifling of Dr. C.P, Stackhouse's home, theft of clothes from Paul Marks' home, and a similar theft from Leon Crooks' room at the Bernd hotel. Saturday night a prowler was surprised in the Geo. Critchell home by 13-year old Kenneth Critchell, who heard someone at the door downstairs. Thinking it was his brother, he went down and ran upon a stranger in the kitchen, who beat a hasty retreat.
•••
CHAUTAUQUA CAN HAVE GROUNDS IF…
The Chautauqua management asked the school board for use of the Farmin school ground for erection of its tent. Permission for use of the grounds was left with the committee on grounds and buildings with power to act. Last year the Chautauqua group did not clean up the school yard upon leaving and the committee will insist upon them guaranteeing the performance of this task this year if it is to use the school yard.
For more information, visit the museum online at bonnercountyhistory.org.
---