Bonner County History - July 21, 2020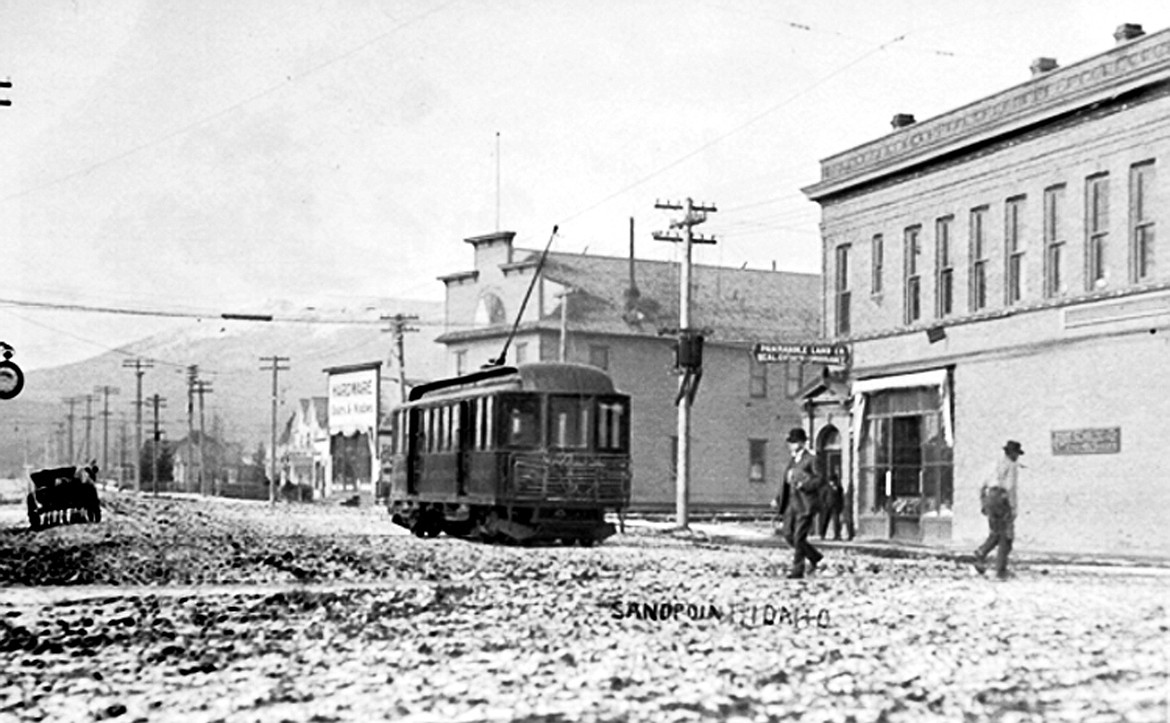 From the archives of the
Bonner County History Museum
611 S. Ella Ave., Sandpoint, Idaho, 83864
208-263-2344
50 Years Ago
Sandpoint News-Bulletin
July 21, 1970 — KRISTI HOLBERT ENGAGED
Mr. and Mrs. F.L. Holbert, Kootenai, announce the engagement of their daughter, Kristi Lloydene, to Dennis M. McNall, son of Mr. and Mrs. Francis McNall of Samuels.
Miss Holbert is a graduate of Sandpoint Senior High and plans to attend North Idaho Junior College this fall. Mr. McNall, a graduate of Clark Fork High School, attended the University of Idaho for two years and is now attending NIJC.
A spring wedding is planned.
•••
KANIKSU ASSIGNS LOOKOUT PERSONNEL
Lookouts on the Kaniksu National Forest were manned for the season in the first week of July. The men and women assigned will stay on their posts until Sept. 1, except for emergency. If they need to go to the dentist, or the doctor, a relief will be provided.
Assigned to Sandpoint Ranger District are Susan Boyle, Sandpoint, Roman Nose; Timothy Freudenthal, Sandpoint, Black mountain; Randy Langston, Sandpoint, a Sundance fire veteran, Bernard peak; William Phillips, Sagle, Schafer peak; Wallace Pratt, Sandpoint, Lunch peak.
Bonners Ferry Ranger District: John Joseph, Sandpoint, Shorty peak; Deborah Schleff, Spokane, Hall mountain.
Priest River Ranger District: Christopher Riffe, Clark Fork, Indian mountain; Jean Duncan, Newport, Hughes ridge.
100 Years Ago
Pend d'Oreille Review
July 21, 1920 — LOCAL BREVITIES
Carl Bergstrom, who had an operation for the removal of tonsils, is making a fast recovery.
•••
FIREBUGS ROB AND WRECK RESTAURANT
The entire city has been on edge by the night burglaries and the fear that firebugs are operating locally. This became a conviction when the town awoke Friday to find that Mother's Kitchen on First was partly burned out by fire of incendiary origin and relieved of some provisions.
About 4 a.m. Thursday, Mrs. Andrew Rowe, the cafe's proprietress, awoke to find her apartment filling with smoke. At the same time, R.B. Himes, whose home is almost directly behind the cafe, awoke to a glow filling his bedroom window. He turned in the alarm, ran to his studio (109 N. 1st) and began removing his equipment. Within a few minutes, the department had the fire subdued.
Officials now attribute the incendiary and burglary work to a desperado or a maniac. Suspicions of home talent have been set aside.
•••
ANOTHER ELECTION ON NEW SCHOOL
Independent school district No. 1 will vote again on a bond issue of $140,000 for construction of a new high school building. The bond issue was recently voted down, lacking a two-thirds majority by the narrow margin of 1 vote. The school board has called for a second election to occur Aug. 7.
For more information, visit the museum online at bonnercountyhistory.org.
---