Bonner County History - July 23, 2020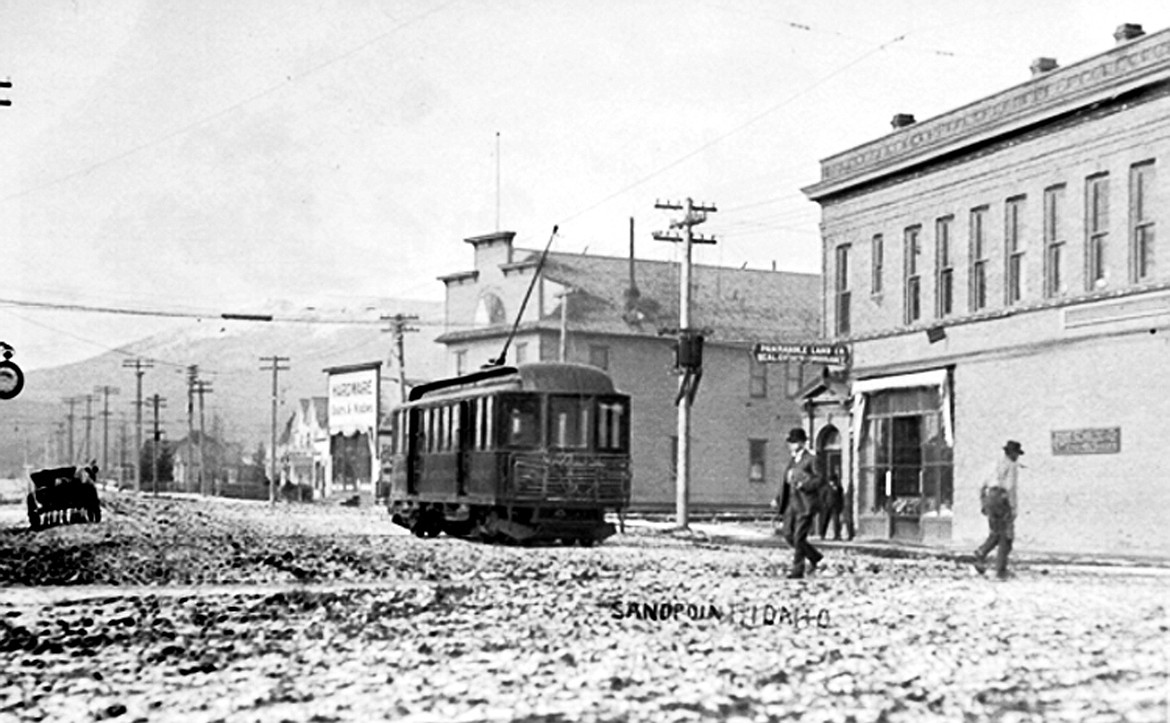 From the archives of the
Bonner County History Museum
611 S. Ella Ave., Sandpoint, Idaho, 83864
208-263-2344
50 Years Ago
Sandpoint News-Bulletin
July 23, 1970 — MAPES DIES IN VIETNAM
Sp4 Eddie Mapes, the son of Mr. and Mrs. Dana Mapes, Seattle, died July 12 in Viet Nam where he had served for one month. Born in 1951 in Sandpoint, he had lived in the Coeur d'Alene area until joining the Army in 1968. Funeral services are today at the Moon Chapel. Military personnel from Fort Lewis, Wash., will act as pall bearers, firing squad and bugler.
•••
REUNION FOR SHS CLASS OF 1960
The SHS class of 1960 enjoyed a reunion July 10-12, with stag night Friday at the Town House. Saturday a dinner and dance was held in the Elks Club with former class president, Dennis Walker, as master of ceremonies. Awards went to Les and Sherri (Remmers) Gropp for traveling furthest; Karen (Savage) Steward, longest married; Mike and Linda (Wright) Plaster, most children; Jim Mayer, married the shortest time; Bill Currie, youngest child; Frank Slette, most gray hair, and Phil Luckey, most hair.
•••
RECORD KAMLOOPS ON POSTCARDS
Van Sawyer's 1969 record Kamloops appears on thousands of color postcards — a joint project of Ross Hall Scenics and the BCSA fishing derby committee led by Del Brown. It is on the racks of hundreds of postcard dealers all over this area. Its objective is to advertise the annual fish derby and the record Kamloops of Lake Pend Oreille.
100 Years Ago
Pend d'Oreille Review
July 23, 1920 — PARK READY
Electric lights have been installed in the new city park opposite the Methodist church (2020 Note: Currently Farmin Park, where Farmers Market is held) and water pipe laid. The public is invited to use the park for lunch parties.
•••
NEWS FROM OUR NEIGHBORS IN HOPE
A boy, Harry, Jr., was born to Mr. and Mrs. Harry Dreisbach, Saturday, July 10.
•••
INDIAN SKULLS FOUND
Workmen excavating for sidewalks at the Weil sandpit came upon three skulls, which were turned over to the sheriff. The skulls are evidently of Indians, as the place they were found is said to have been an old-time Indian burying ground.
•••
BY AIR FROM SPOKANE IN RECORD TIME
An airplane flight record was made today from Spokane to Sandpoint when Ernest Tattersfield, a flyer for the United States Aircraft corp., Spokane, negotiated the airspace in 46 minutes, leaving Spokane at 8:30 and arriving here at 9:16. "It was one of the prettiest flights I ever made," said the pilot. Landing on the Culver field was anticipated, but when Tattersfield saw that the hay had not all been cut, he flew two miles north of town to land. This afternoon the airplane was flown to the Culver field and passengers taken up. The plane will be here three days for passenger flights.
For more information, visit the museum online at bonnercountyhistory.org.
---