Sandpoint Crazy Days set for Saturday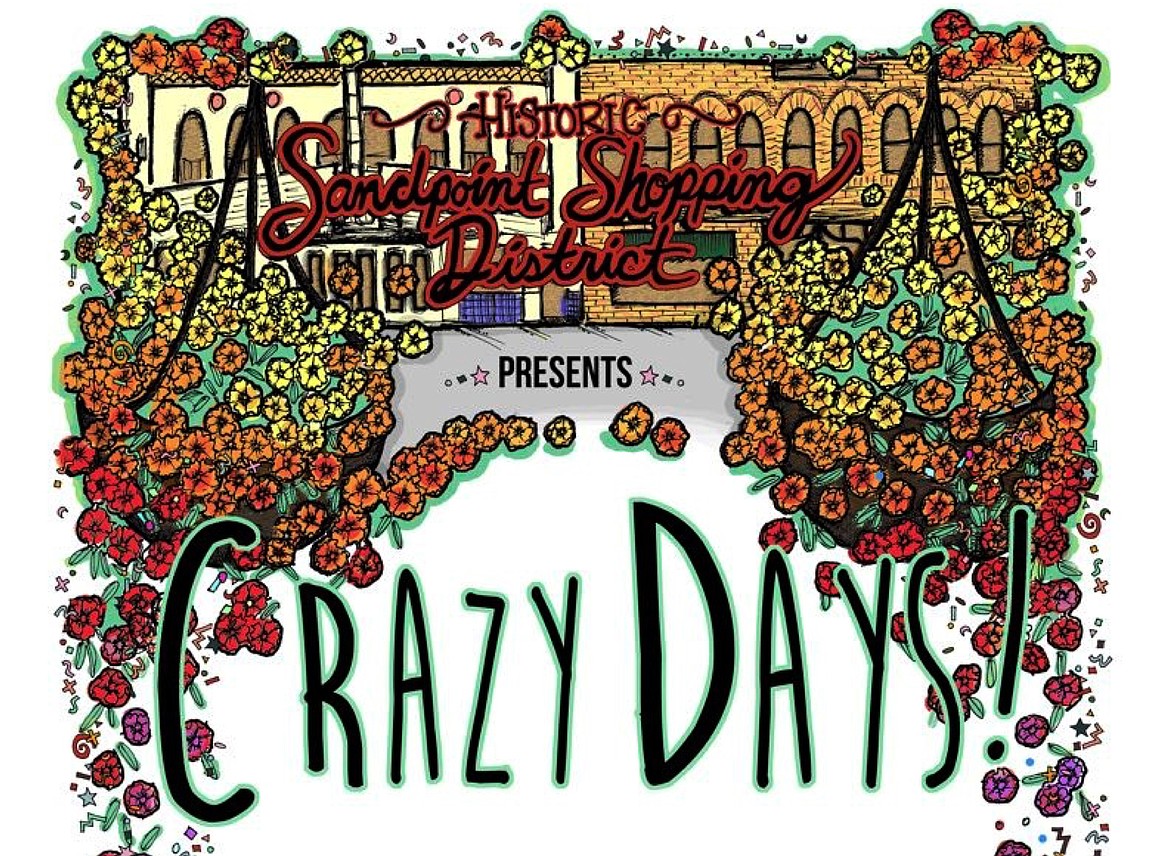 The Sandpoint Shopping District's annual Crazy Days sidewalk sale will feature a bevy of bargains. The annual event will kick off Super Sale Saturdays, which will continue through Sept. 5.
(Courtesy illustration)
Annual sidewalk sale set for Saturday
SANDPOINT — For decades locals and visitors alike, eagerly waited for the doors to open for Downtown Sandpoint's annual Crazy Days Sale. All of the merchants participated, sale merchandise flowed out onto the sidewalks, music played and crowds rushed in to grab the best items first.
"Well here we are in 2020 and so much is crazy, but the show will go on! In fact, this may be the best Crazy Days ever with fantastic deals on spring and summer merchandise," Sandpoint Shopping District officials said in a press release announcing the sale would take place on Saturday.
All downtown merchants will be participating in the annual sidewalk sale, but will be taking extra precautions to make sure sanitizing is taking place and encouraging social distancing, officials said in the release. Hours for the event will vary by merchant.
"While customers are not required to wear facial coverings, they are encouraged," they said. "But rest assured, store teams will be protecting you by wearing theirs!
Downtown merchants are excited and looking forward to the sale.
"It just isn't summer in Sandpoint without our annual sidewalk sale,", said Deanna Harris of Sharon's Hallmark.
If you aren't able to attend, the Sandpoint Shopping District will be having a variety of bargains with Super Sale Saturdays throughout the summer until Sept. 5.
---