Sandpoint Sasquatch 12U team finishes runner-up at Lewiston tourney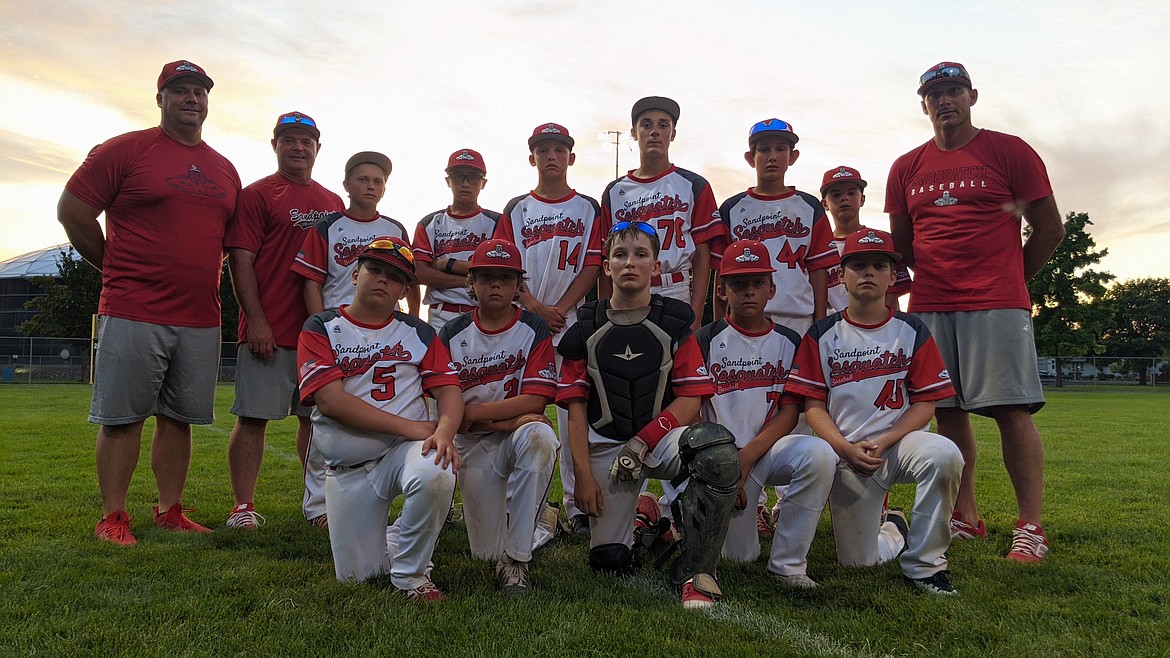 The Sandpoint Sasquatch 12U team battled to a second place finish at the Hells Canyon Classic in Lewiston last weekend. Pictured in the front row (from left): Devin Williams, Cooper Zimmerman, Hayden Miller, Parker Reichart and AJ Kobilansky. Back row (from left): coach Matt Williams, coach John Aexel, Coleman Inge, James Schriber, Logan Roos, Dallen Williams, Sage Medeiros, Andrew Aexel and head coach Dustin Reichart.
(Photo courtesy of MATT WILLIAMS)
The Sandpoint Sasquatch 12U team advanced to the Gold Bracket Championship game last weekend at the Hells Canyon Classic in Lewiston.
The weekend was highlighted by solid pitching and defense along with an explosive offense that carried them to wins over the Tri-Cities Kings, Tri-Cities Spartans and the host Lewiston Bombers.
In the title game, the Sasquatch ran into a strong Tri-Cities Reign squad who took advantage of some untimely mistakes and ended Sandpoint's run at a title.
Head coach Dustin Reichart was impressed with his team's performance.
"The weekend was pivotal for our boys as they came together as a team outscoring their opponents 31-4 in pool play, with each player contributing while giving and supporting each other 110 percent," he said. "We are so proud of them as they played their hearts out."
---