95's Granite North project takes shape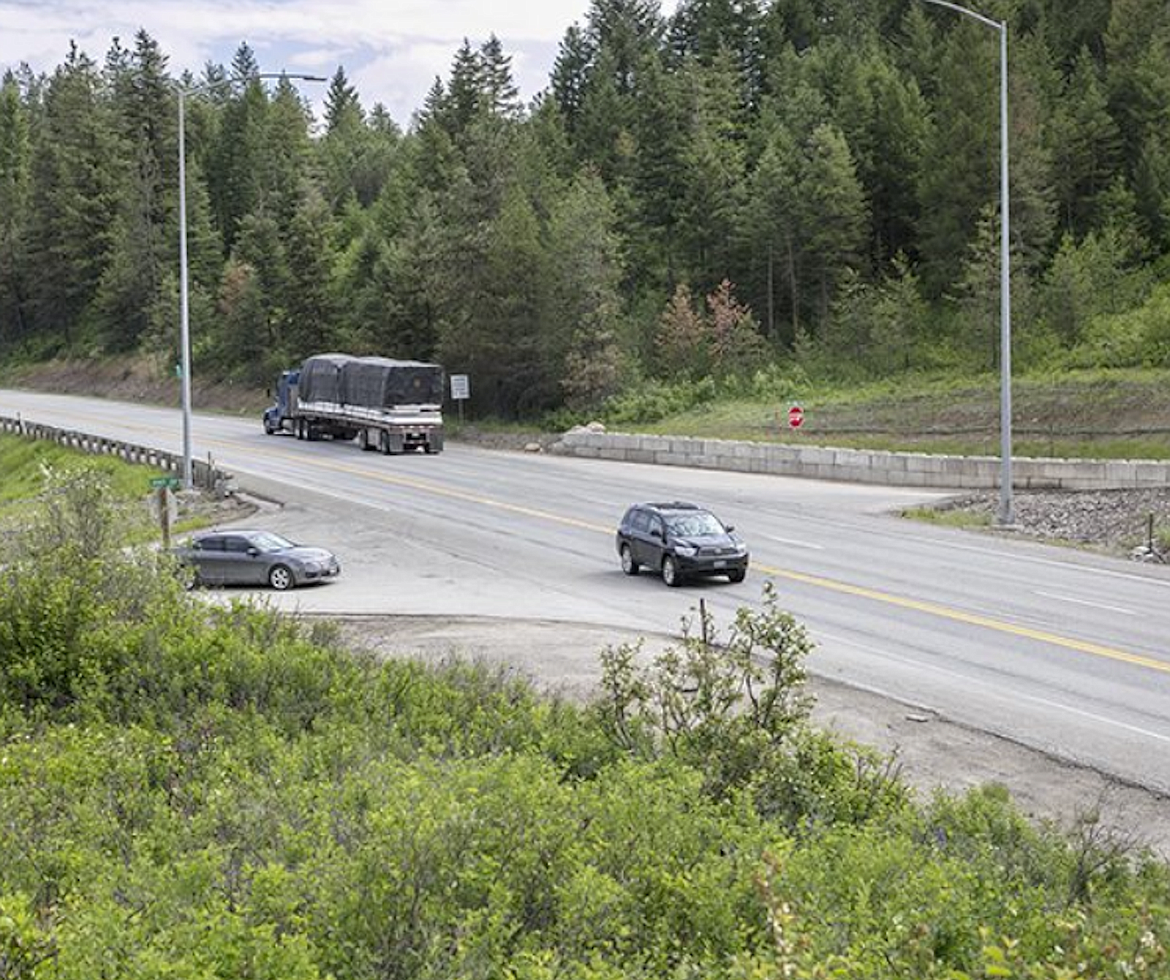 (Photo courtesy IDAHO TRANSPORTATION DEPARTMENT) Work on U.S. Highway 95 at Granite Hill is slated to get underway this year.
by
KEITH KINNAIRD
News editor
|
July 26, 2020 1:00 AM
SANDPOINT — A project to improve safety on U.S. Highway 95 at Granite Hill is slated to go to bid this year as right of way negotiations are finalized.
The project proposes frontage roads, consolidated access points and realigning the Trails End Road intersection, according to the Idaho Transportation Department.
The project is scheduled to be complete by 2022.
The state incorporated public comments made in 2018 which are expected to reduce impacts and costs. The current design now calls for independent alignment and grades for the northbound and southbound portions of the highway. A retaining wall is also being proposed along Mineral Ridge Road to protect a wetland area as is a concrete dissipator to prevent erosion where stormwater control features discharge into areas slopes or channel banks, ITD said.
Trails End Road will be realigned and improved to accommodate large truck turning movements and left- and right-hand turn lanes will be added. Street lighting will also be added at U.S. 95 and Trails End Road, according to ITD. The Old House Road intersection will be eliminated, which will require motorists to use a frontage road to access the highway.
Tree removal is scheduled for this year to make room for the frontage roads. A significant amount of rock will be removed on the east side of the highway in 2021 and rock will be removed on the west side of the highway in 2022 and new highway lanes will be constructed.
Construction is dependent on right of way acquisition, however.
The project is expected to cost $36 million, with $23 million coming from the state's Grant Anticipation Revenue Vehicle program, ITD said.
"The bid opening is July 28. The start date will depend on the contractor, but our goal is to start this fall. Given the late bid opening, at the earliest we wouldn't anticipate work until September," said Megan Sausser, ITD's District 1 spokeswoman.
Keith Kinnaird can be reached by email at kkinnaird@bonnercountydailybee.com and follow him on Twitter @KeithDailyBee.
---