Bonner County History - July 26, 2020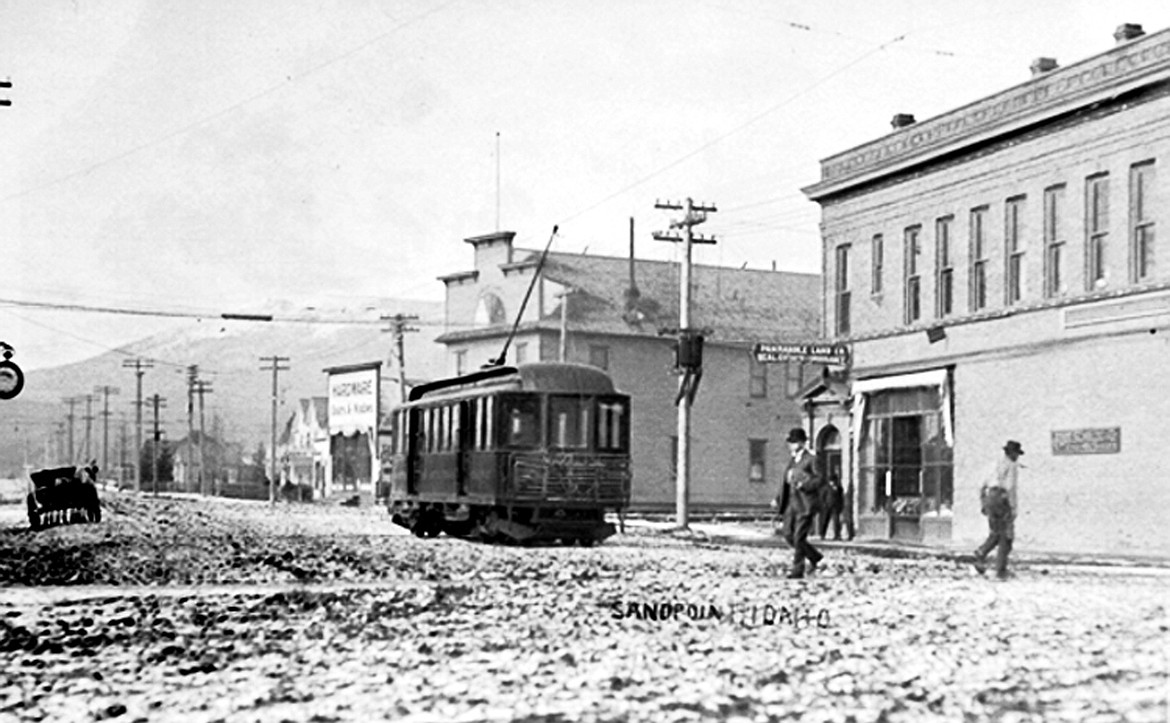 From the archives of the
Bonner County History Museum
611 S. Ella Ave., Sandpoint, Idaho, 83864
208-263-2344
50 Years Ago
Sandpoint News-Bulletin
July 26, 1970 — CLINCH PEE WEE TITLE
The Pee Wee League championship playoff was Thursday at the Pine Street park. Coach Ralph Crabb's Sagle Hawks defeated the Cardinals 6 to 1. The Hawks wound up their season with only one loss. Players are Scott Crabb, Dale Reed, Bob Plaster, Mike Raineri, Larry Leach, Steve Smith, Eric Balch, Mark Halliday, Kirk Sauer, Dan Porath and Gil Smith.
•••
SHS TO KEEP PRESENT BIOLOGY TEXT
Bonner County School District deferred action on adopting a new Biology I textbook for the fall term, ordering that the present textbook be used for the 1970-71 school year. A new version from the state-approved textbook list will be selected for the 1971-72 term after further evaluation. By a 3-2 vote, the board acceded to the Sex Education committee's recommendation that the version under consideration by the district, not be utilized.
•••
STROHMAIER WILL VISIT VIENNA
Frantic weeks of bake sales, benefit concerts, and selling candy, light bulbs and fertilizer have ended successfully for 60 members of the EWSC Symphonic Choir, who will attend a two-week choral conductor's symposium in Vienna. Music education major, Denice K. Strohmaier, the daughter of Mr. and Mrs. Bill Lutzke and an SHS graduate, is one of those who will make the trip.
100 Years Ago
Pend d'Oreille Review
July 26, 1920 — CITY BREVITIES
The city bath houses at the beach are formally opened, with Mrs. Wrinkle in charge.
•••
PASS TRAFFIC ORDINANCE
The traffic ordinance which has been a bone of contention for two months finally passed its third reading Monday. The new speed limit is placed at 20 miles per hour, 12 miles at intersections.
•••
GOLD NUGGET IN CHICKEN CRAW
While dressing a chicken at the Jack Blake ranch home across the long bridge, Mrs. Blake found a gold nugget in its craw. With the nugget were pieces of gravel indicating that the chicken must have picked up the nugget by an old well which was dug several years ago and filled in. Mr. Blake will prosecute a search for evidence that the gold nugget is an indication that there is "more of the same" where the chicken got hers.
•••
NERVY CHICKEN THIEF
Friday evening in the absence of E.J. Smith from home a nervy chicken thief entered the Smith chicken coop. Mrs. Smith heard the dog barking and chickens squawking and went to the coop. The thief made a quick exit by jumping over the fence, taking a pullet with him. Unconcerned by being disturbed in the prowling work at the Smith's, the thief proceeded to Lester Cannon's hen-roost nearby and pilfered two pullets.
For more information, visit the museum online at bonnercountyhistory.org.
---