Bonner County History - July 28, 2020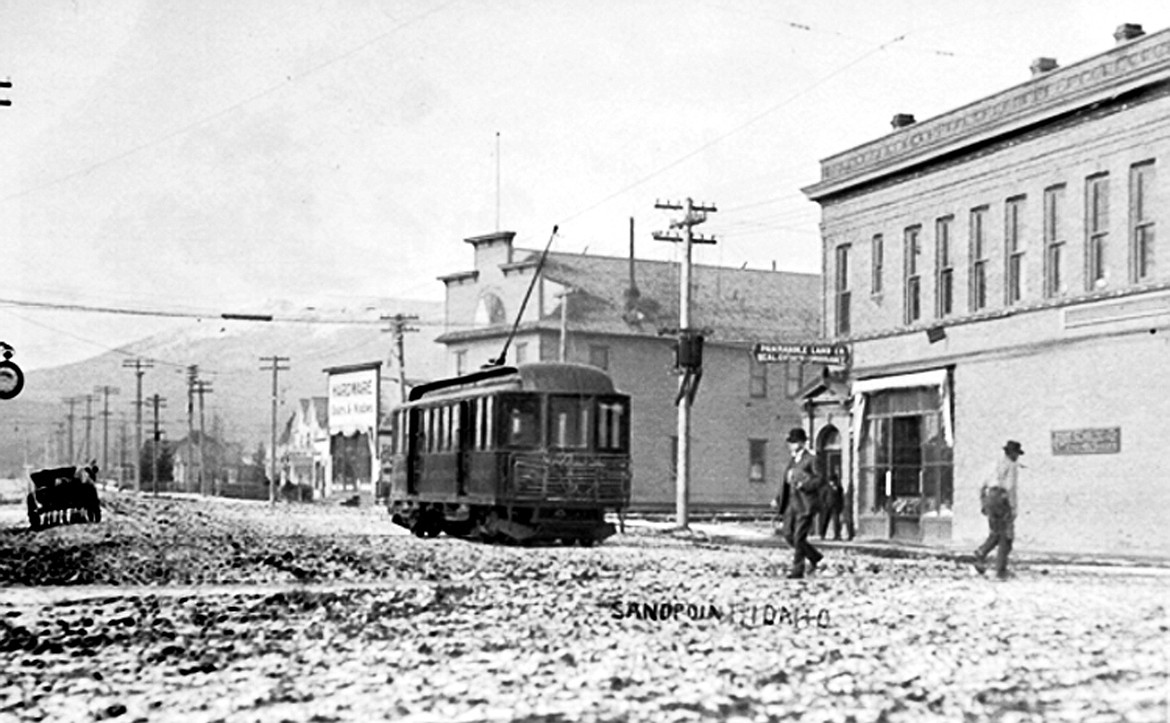 From the archives of the
Bonner County History Museum
611 S. Ella Ave., Sandpoint, Idaho, 83864
208-263-2344
50 Years Ago
Sandpoint News-Bulletin
July 28, 1970 — MARGARET'S DAY
July 16 was declared "Margaret's Day" by the Ladies Club of Jeb and Margaret's Trailer Haven on Trestle Creek at a luncheon at the Pastime Cafe in Sandpoint with 117 ladies present.
Jeb's birthday falls in September when many residents are still in the park, so each fall he is given a birthday party. Margaret's March birthday is before guests arrive, so a special mid-summer day will be set aside yearly as "Margaret's Day."
•••
MARY SINDELAR TO BE HONORED AT TEA
After over 35 years of service, Miss Mary Sindelar will retire from the Sandpoint Public library Aug. 1. She will be the guest of honor at a public tea from 2 to 4 p.m. at the library today. "Mary" — as she is known to many friends and library patrons — joined the library staff in 1934, when the library was in the City Hall and had but a few thousand books on its crowded shelves.
•••
WALSON ENDS BASIC TRAINING
Darryl Lynn Walson, daughter of Mr. and Mrs. Darrell Walson, Sandpoint, completed 10 weeks basic training at Recruit Training Command Naval Training Center, Bainbridge, MD., and graduated during a military review July 10. The local WAVE, a Sandpoint Senior High school graduate, will spend a 14-day leave with family and friends before reporting to the Naval Training Center, San Diego, Calif., for Dental Technician School.
100 Years Ago
Pend d'Oreille Review
July 28, 1920 — CLOSING SUNNYSIDE DEAL
The Chamber of Commerce paid Mrs. Jessie Hawkins-Tuck the sum of $5,000 in liquidation of the chamber's obligation in the purchase of the Sunnyside tuberculosis sanitarium site and secured the title papers to the land, something over 100 acres. The papers were then sent to Boise, to secure the state's $5,000 payment.
•••
HEAVY WIND DAMAGES HARBOR
The worst wind of several years swept over the Pend d'Oreille valley Sunday, causing extensive damage along the lake shore. Wind velocity was estimated at 60 miles an hour, while rain, lightning and thunder rode the crest of the storm. Heavy chains and one inch-bolts snapped like string, releasing boat houses from their moorings.
The force of the wind broke the big Humbird boom at Kootenai and the wind-lashed current carried the sawlogs several miles, many going to a point in the river below the long wagon bridge.
•••
QUIT SPRINKLING
William Kirkpatrick, city water department field man, has issued an ultimatum to people abusing their water privilege, threatening even drowning at the end of a hose, for violations. Regulations state that all sprinklers and hose lines should be turned off during a fire and that garden and lawn sprinkling must cease at 9 o'clock every evening.
For more information, visit the museum online at bonnercountyhistory.org.
---