Senior Spotlight: Greg Steiner is 'a giant teddy bear'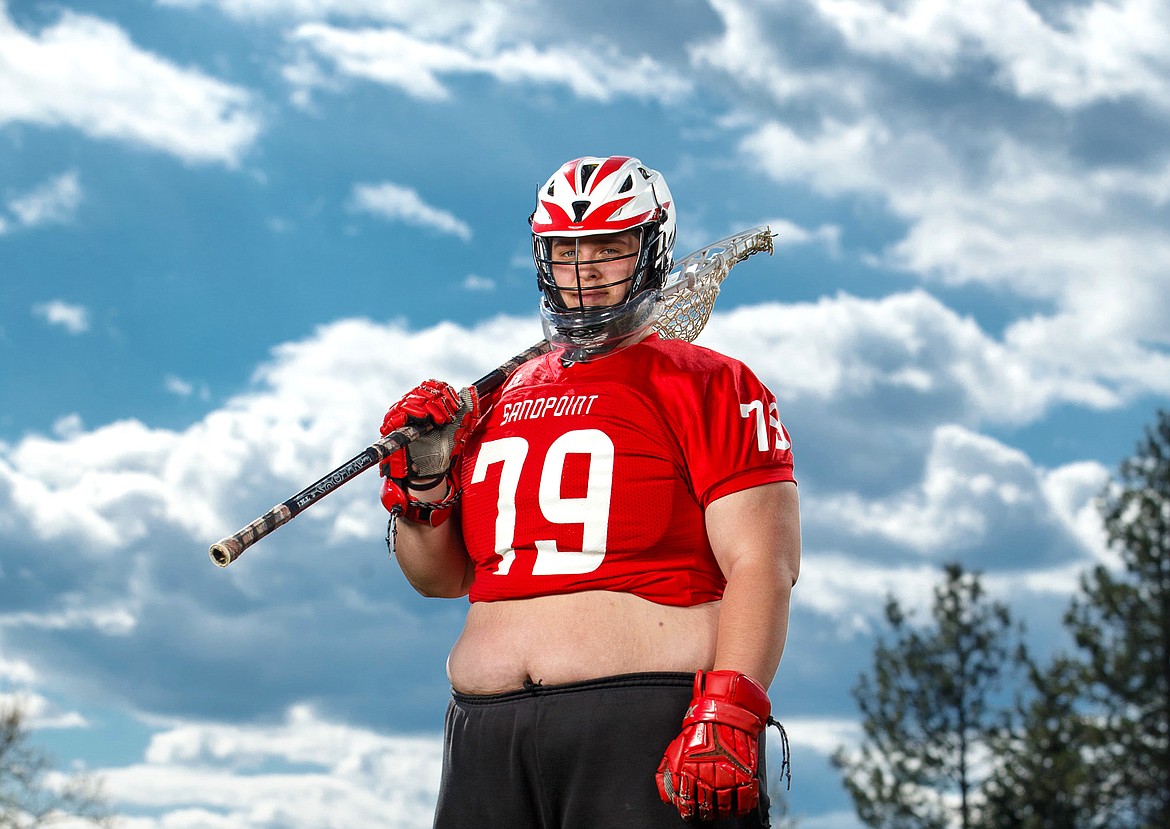 (Photo courtesy of JASON DUCHOW PHOTOGRAPHY) Greg Steiner joined the Sandpoint lacrosse team as a sophomore and became the team's starting goalie last year. Head coach Ken Hutchings said Steiner was fearless in net. "I never saw him flinch," he said.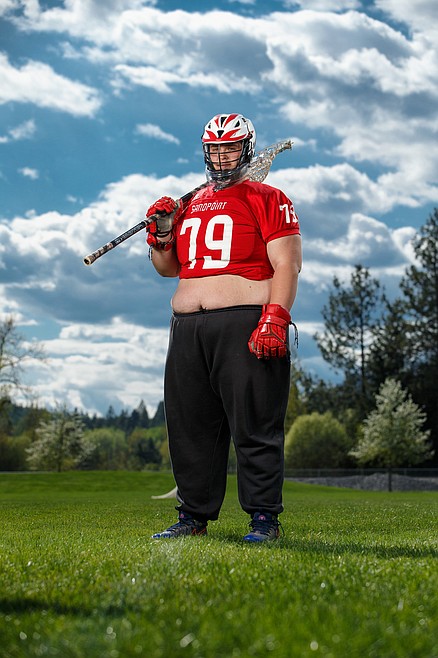 Greg Steiner joined the Sandpoint lacrosse team as a sophomore and became the team's starting goalie last year. Head coach Ken Hutchings said Steiner was fearless in net. "I never saw him flinch," he said.
(Photo courtesy of JASON DUCHOW PHOTOGRAPHY)
Previous
Next
by
DYLAN GREENE
Sports Editor
|
July 28, 2020 1:00 AM
Editor's note: This article is part of a recurring series on local high school athletes who had their seasons cut short or canceled due to the coronavirus pandemic.
SANDPOINT — During his limited time on the Sandpoint lacrosse team, Greg Steiner tackled one of the toughest positions on the field — goalie.
Goalies are often underappreciated and overly criticized, and Greg embraced that challenge.
"I would say that goalies are not made, they're born," Sandpoint lacrosse head coach Ken Hutchings said. "The cool thing with Greg was he was natural at it ... and he had a desire to be a goalie, and I was very thankful for that."
Greg didn't start playing lacrosse until his sophomore year. He decided to join the team thanks to a lot of convincing from his friends Kiehl and Connor Hutchings and Sam Puckett. For several years, the trio tried talking Greg into being a goalie for the Bulldogs and finally he gave in.
"I just showed up at a practice one day, threw the pads on, did it and realized I loved it a lot," Greg said.
Greg's mom, Lore Steiner, said the sport was completely new to her.
"I had never even heard of lacrosse," she said. "I had no idea what it was."
Greg enjoyed the goalie position because it gave him meaning and made him feel like he had an impact on every play. Although, he admitted getting hit by a 70 mph fastball on every play isn't very fun.
Greg had an endless amount of bruises from playing the position but he didn't wear knee, shin or elbow pads. He only wore gloves and a chest plate so he had more freedom to move around.
When Greg told his mom he wanted to play goalie, Lore first said no way. She remembers when Greg joked about not even wearing a chest plate to protect himself.
"He comes home from practice one time and he shows me the pads he's suppose to wear for lacrosse," she said, "and it has a chest plate in it and he kept saying he was going to take it out, and I said 'No, you can't do that,' and then he goes, 'Oh, it's OK because coach Ken knows how to use the defibrillator, he'll bring me back.'"
Hutchings said Greg was fearless in net, used his size to his advantage and stepped toward contact rather than away from it.
"He was not afraid," Hutchings said. "I never saw him flinch."
Hutchings said goalie is a difficult position to master and it took Greg about halfway through his sophomore season to really settle into the spot. Greg saw limited playing time his first year on the team, but became the Bulldogs starter as a junior.
Greg worked extremely hard to be the starting goalie and gave it his all, Lore said.
"He wanted to be the goalie so bad, he'd stay up late at night watching goalie videos ... it was amazing," she said.
Hutchings compared being a goalie to playing kicker on a football team. Both operate in their own bubble and have to focus on getting better on their own during times at practice. Some people struggle with that. But not Greg, he shined.
As the last line of defense for SHS, Greg was willing to do whatever it took to help his team win.
"As a coach, everything that you want for your goalie, he did that," Hutchings said.
Lore said Hutchings was a "marvelous mentor" for Greg.
Greg also played football from fifth grade to his junior year of high school. He was forced to give up the sport last year after suffering a concussion and a brain bleed during a dirt biking accident.
Greg said sports have taught him that you're not alone in life and you can always count on others to lift you up.
Greg also enjoys fishing, camping, boating and pretty much anything outdoors.
When in-person schooling was shut down in late March, Greg had more time on his hands and that's when he received a call from his cousin asking if he wanted to come over to Lake Chelan and work at his uncle's boat repair shop, Mill Bay Marine. Since April, Greg has been spending Tuesdays through Fridays detailing and fixing boats on the shores of Lake Chelan, and Saturdays through Mondays back in Sandpoint.
Greg will attend Columbia Basin College in Pasco, Washington, this fall as he begins his dream of becoming a history teacher. Greg said its important to educate people about history so they can learn from the past and avoid letting history repeat itself.
Greg loved his time at SHS and the many friends he made along the way.
Hutchings said Greg is a very caring person and he expects that will translate to success in the classroom. He believes Greg will pour everything he has into the profession and students will genuinely enjoy being in his class.
Lore said Greg has been a great brother to his young sister, Amanda, and she never had to worry about her daughter when she wasn't around because Greg took care of her.
"He wants everybody to think he's this big badass," Lore said, "but he's a giant teddy bear," Lore said.
Lore said Greg is everybody's best friend and she's so proud of him and the obstacles he's overcome.
"I can't wait to see what he's going to do, but I don't want him to leave," she said.
In his own words: Greg Steiner
"First off, I want to say thank you to all my family, friends, coaches, and teachers for turning me into the person I am today. Without all of this influence, my life could have been something completely different. Sports taught me you have to work hard to get the things that you want and that you have to be dedicated to achieve your goals. School taught me that sometimes you have to do things you don't want to do to be successful. To go along with that, my family, friends and coaches have always been there along the way to support me."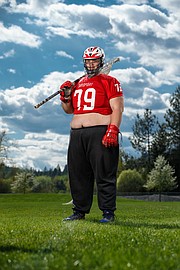 ---