Residents voice opposition to wireless site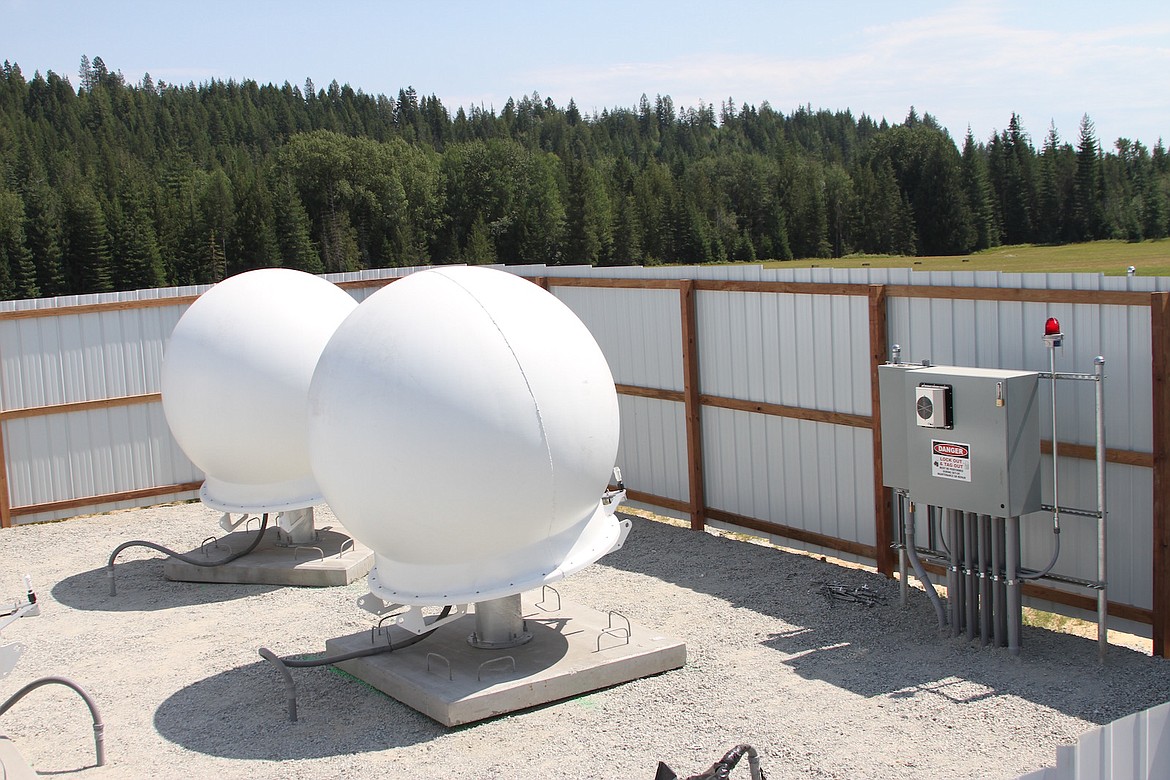 by
KEITH KINNAIRD
News editor
|
July 29, 2020 1:00 AM
COLBURN — A procession of Bonner County residents went before county commissioners on Tuesday to voice their opposition to a wireless communications site on Colburn Culver Road east of Northside Elementary School.
Opponents of the array of ground antennas contend they are a public health hazard underestimated by the Federal Communications Commission as well as local land-use regulators.
"There is a revolving door between the FCC and wireless companies and they manipulate and suppress the science from research from reaching the public," said Sadie Johnston, who added that the migration to 5G wireless technology represents a massive increase in electromagnetic radiation.
"We do not consent to 5G," Johnston said.
Marie Garrett told commissioners her son suffers from seizures and migraine headaches because of exposure to electromagnetic radiation and his condition has improved since moving to Bonner County.
"That's why we moved to North Idaho," said Garrett.
United States Air Force veteran David Hunding said 5G technology is cooking people, wildlife and insects. He also cast doubt on FCC's ability to serve as a watchdog for the public health.
"If the FCC says it's good, I wouldn't believe it," Hunding told commissioners.
Samuels resident Dan Rose argued that the communications site should have been the subject of a conditional use permit and argued for a cease and desist order.
"This would also indicate a commercial enterprise," Rose said of the site.
Charles Pope also said he relocated to northern Idaho to escape electromagnetic radiation.
"We are having to think about moving again," he said.
Pat Ragen said her hearing and sleep have been disrupted by electromagnetic radiation pollution.
"I'm awakened by sounds I've never heard in my life," Ragen told commissioners. "We as a community do not want this."
Mary Baenen, a homeopathic practitioner in Sandpoint, is gathering signatures for a petition drive opposing 5G technology.
"We petition for a lowering, not an increase, in electromagnetic frequency microwave radiation in Sandpoint and Bonner County," she said.
Michelle Mandolf said there are countless studies indicating electromagnetic exposure is harmful to humans, animals and insects.
"Beekeepers have reported harmful effects of bee colony collapse from EMF radiation and you know where we would be without the bees," said Mandolf.
Gerald Fluher told commissioners that humanity is blindly embracing new technology without considering its effects.
"I am sure that all of these technologies can be developed in way that can be healthy and safe but we're not doing that," said Fluher.
County commissioners received the remarks without commenting.
The board's civil counsel, Scott Bauer, said approval for the site is a matter of public record.
"It's not gone on in secret," he said.
County officials said the permit documents are available on its website, although they were nowhere to be found online on Tuesday. Bonner County Planning Director Milton Ollerton was unresponsive to a request for the documents on Tuesday.
Keith Kinnaird can be reached by email at kkinnaird@bonnercountydailybee.com and follow him on Twitter @KeithDailyBee.
---