Virus deaths rise in Kootenai County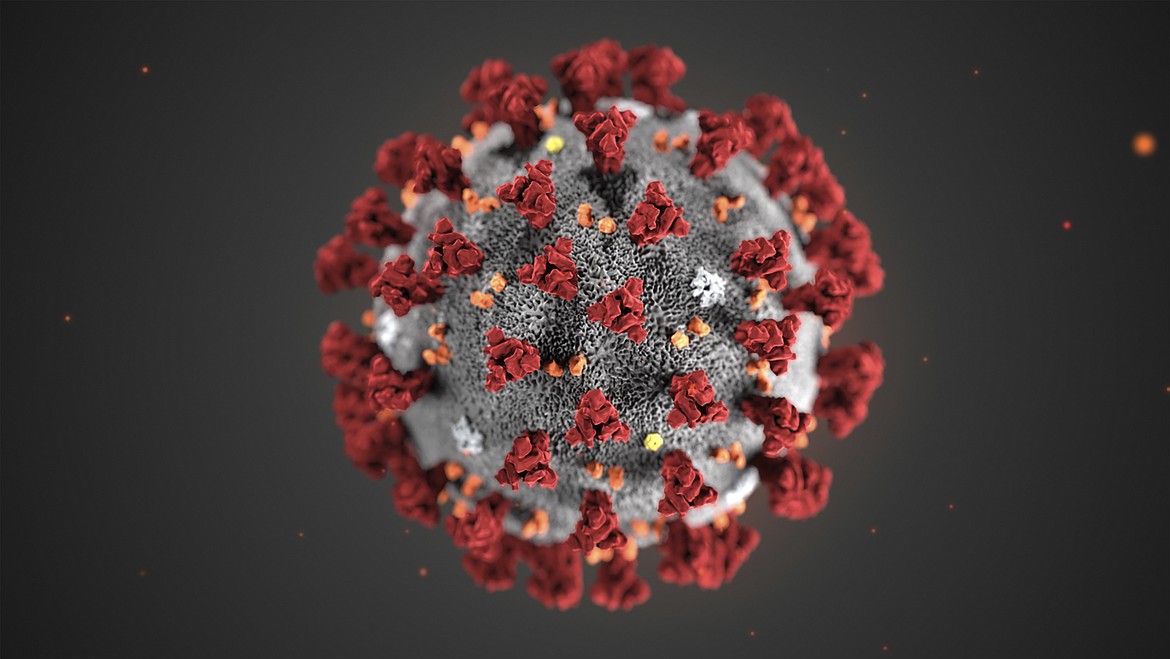 FILE - This illustration provided by the Centers for Disease Control and Prevention (CDC) in January 2020 shows the 2019 Novel Coronavirus (2019-nCoV). Health authorities are preparing for a possible pandemic as they work to contain a respiratory illness in China that's caused by a new virus. Governments are working to contain the virus by limiting travel, isolating sick people and keeping travelers returning from the affected region under quarantine to watch for symptoms. (CDC via AP, File)
by
KEITH KINNAIRD
News editor
|
July 29, 2020 1:00 AM
SANDPOINT — The Panhandle Health District said on Tuesday there were 49 new cases of coronavirus in the region, including four new cases in Bonner County.
The district also recorded two more deaths in Kootenai County, bringing the toll to eight since the pandemic began.
There have been 1,364 cases in Kootenai County, 1,353 of which are confirmed through laboratory analysis. The district said 736 of Kootenai County's cases remain active.
Bonner County has accumulated 138 cases, 132 of which are lab-confirmed and 74 of which remain active, according to PHD. There have been no deaths in Bonner County or in Shoshone, Benewah or Boundary counties, the health district said.
All 56 of Shoshone County's cases are lab-confirmed, as are the 38 cases in Benewah County and the 30 cases in Boundary County. Forty-five of the Shoshone County cases are active, while there are 10 active cases in Benewah County and 24 active cases in Boundary County, the health district reported on Tuesday. There are 17 cases involving Panhandle residents whose primary county of residency is undetermined. All 17 cases are lab-confirmed, but only six cases remain active.
The Idaho Department of Health & Welfare reported 528 new confirmed or probable cases of COVID-19, bringing the statewide total to 19,222 cases and 160 deaths.
The Northeast Tri-County Health District in Washington state tallied five new cases on Tuesday, three of which are in Stevens County. Pend Oreille and Ferry counties each accrued one new case. There are a total of 113 cases in the tri-county area. Pend Oreille County has 34 confirmed cases, while Stevens and Ferry counties have 68 and 11 cases, respectively. The virus has claimed one life in Stevens County, according to the health district.
The Montana Department of Public Health reported 94 new confirmed cases on Tuesday, pushing the statewide total to 3,475 cases and 51 deaths. Lincoln County has 18 cases, while Sanders County has six cases, according to the state.
Keith Kinnaird can be reached by email at kkinnaird@bonnercountydailybee.com and follow him on Twitter @KeithDailyBee.
---