COVID-19 cases jump to 90 in region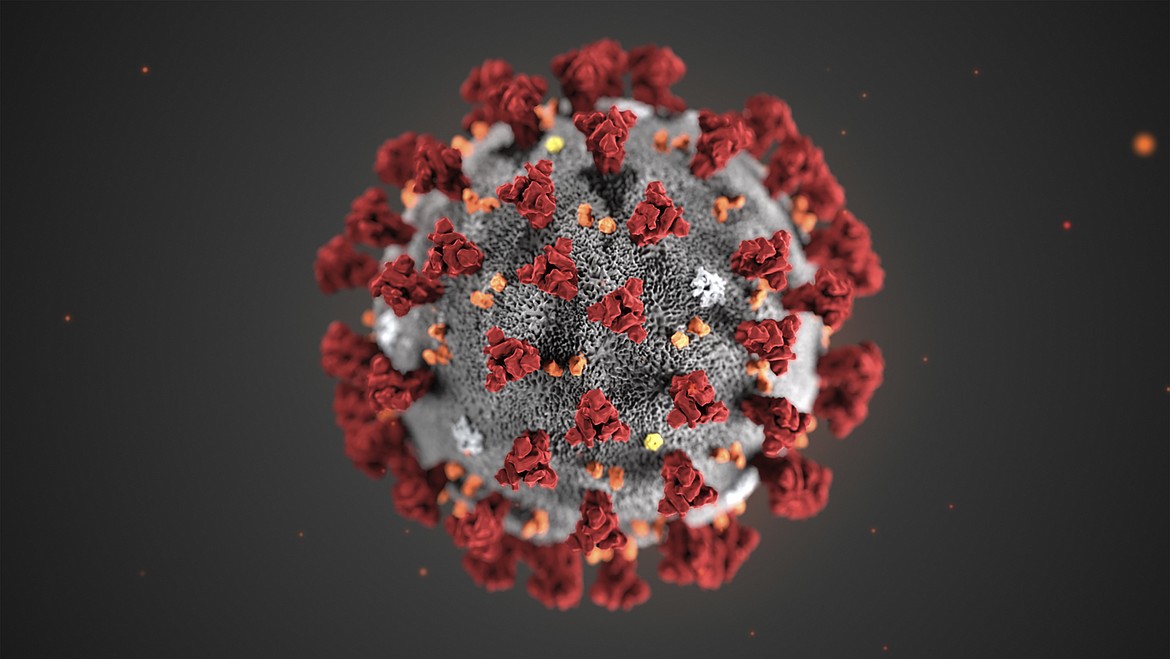 FILE - This illustration provided by the Centers for Disease Control and Prevention (CDC) in January 2020 shows the 2019 Novel Coronavirus (2019-nCoV). Health authorities are preparing for a possible pandemic as they work to contain a respiratory illness in China that's caused by a new virus. Governments are working to contain the virus by limiting travel, isolating sick people and keeping travelers returning from the affected region under quarantine to watch for symptoms. (CDC via AP, File)
SANDPOINT — While Bonner County dropped to five cases, the five northern counties saw a jump of 8 COVID-19 cases, bringing the total to 90.
The new cases are in Kootenai and Benewah counties, with Kootenai County now having 75 cases, Benewah County has 8 cases, and Bonner County has 5 cases, Panhandle Heath District officials said Monday. After further investigation, a case assigned to Bonner County on Friday was discovered that the person actually resides in Kootenai County.
"We are still researching 2 of the cases to determine what county they primarily reside in," Katherine Hoyer, PHD spokeswoman, said on the health district's Facebook page.
Of the total cases, we are no longer monitoring 68 cases, so we have a total of 22 active cases currently. Of the cases, nine have involved hospitalization.
If you are experiencing symptoms of COVID-19, please call the health district hotline to be assessed for a COVID-19 test at 1-877-415-5225.
For more details on the cases in the area, see go online to the health district website at panhandlehealthdistrict.org/covid-19.
---