Second lawsuit filed over Festival gun ban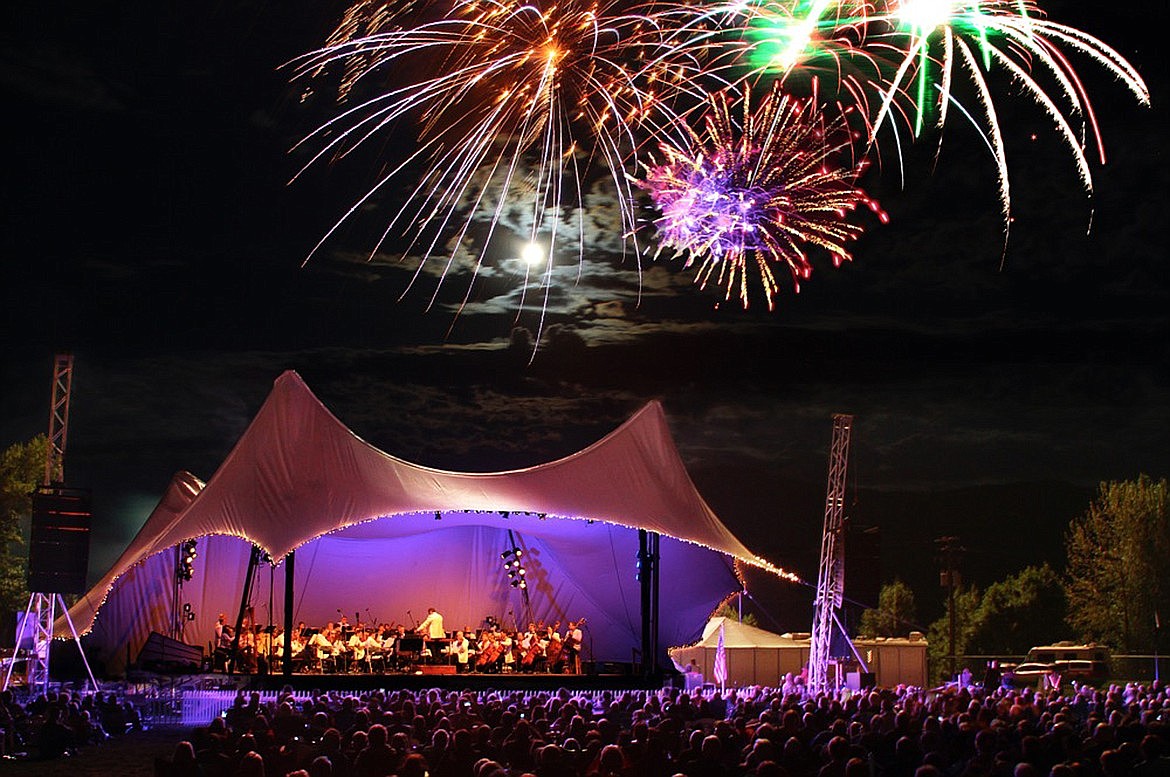 (Courtesy photo) A photo of the Spokane Symphony Orchestra at a past Festival at Sandpoint Grand Finale. A second lawsuit was filed in late May over a ban of firearms at the annual summer concert series.
SANDPOINT — A second lawsuit has been filed over the Festival at Sandpoint's ban on firearms at War Memorial Field during the summer music series.
North Idaho residents Scott Herndon and Jeff Avery, in addition to the Idaho Second Amendment Alliance and the Second Amendment Foundation, filed a lawsuit against the city of Sandpoint and the Festival at Sandpoint. The lawsuit seeks declaratory and injunctive relief preventing the infringement of the constitutional right to bear arms on public property. The 15-page civil complaint was filed in 1st District Court on May 29.
Idaho law forbids curtailment of Second Amendment rights on public lands. War Memorial Field is owned by the city and leased to the Festival for two weeks in August.
Herndon and Avery were denied entry to the Festival in 2019 because they were carrying firearms. Their interaction with Festival security and Sandpoint Police was video recorded and posted to YouTube.
---