Sandpoint mulls Parks & Rec plan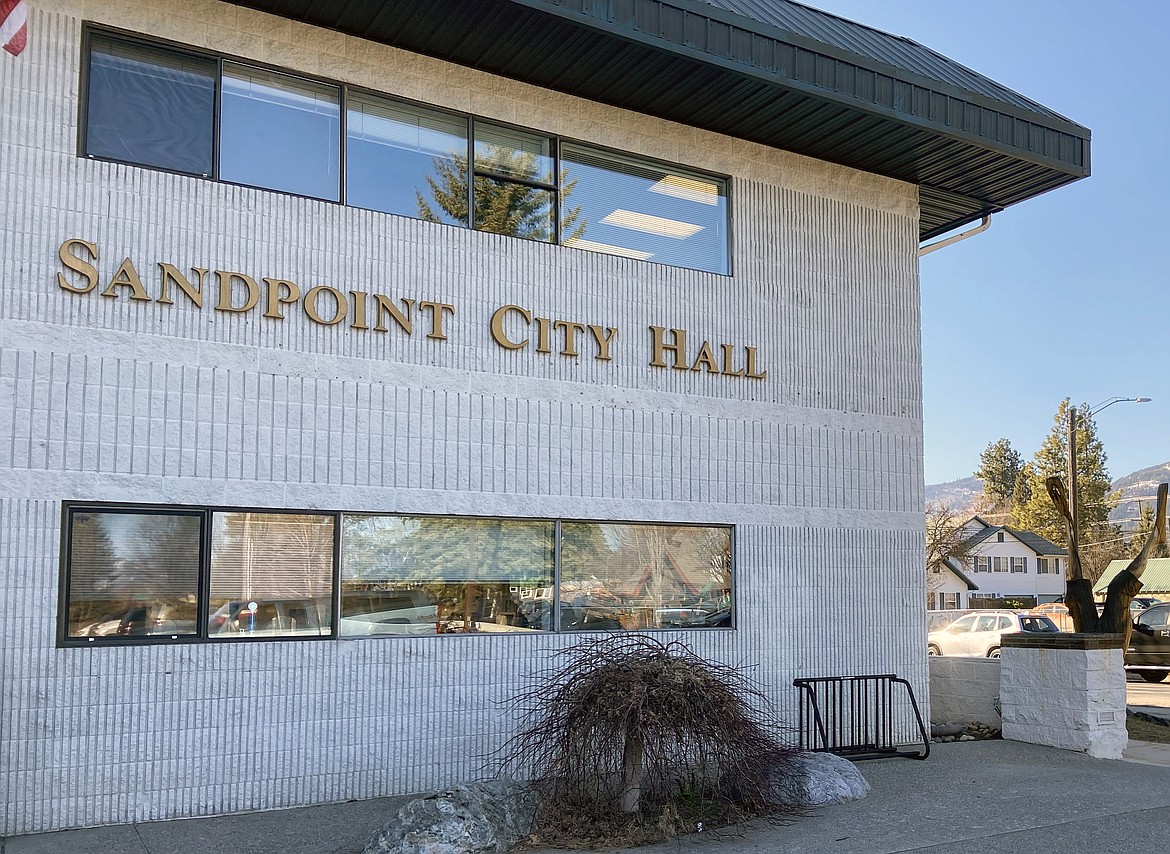 by
Aly De Angelus
Staff Writer
|
June 10, 2020 1:00 AM
SANDPOINT — The city's June 3 council meeting explored three revised site-specific plans: City Beach, downtown waterfront and Great Northern Sports Complex.
The joint presentation by City Administrator Jennifer Stapleton and Parks and Recreation Director Kim Woodruff highlighted changes made from their original plans and the proposals will be brought back to council for an opportunity to adopt the Parks and Recreation master plan in July.
Both Woodruff and Stapleton said their biggest priority for City Beach was preserving the family friendly environment. The current site plan focused on reconfiguring and designing space to better accommodate various recreational activities. One recommendation is removing standard poles from the basketball court and turning it into an open event area for the shoulder seasons. In addition, the plan proposes moving the beach access and increasing boat parking lots from 250 cars and 15 boats to 330 car spots and 38 boat slips.
Dell Hatch, Greenplay Inc. and landscape designer, has been tracking and responding to public comments related to the city's Parks and Recreation master plan. One recurring concern from residents has been the lack of open green space and the view of the lake, Stapleton said. This led the design team to reduce the size of the parking lot and relocate the event center from the north end of the beach to the south end adjacent to the parking lot in order to preserve waterview and give potential musical guests a protected backstage area.
The council was split on the concept of having a separate activity area. Councilman Joel Aispuro argued that the volleyball courts are popular in town and deserve a priority spot surrounding City Beach as opposed to temporary artists and music festivals. Councilwoman Deb Ruehle, however, urged the council to consider more activity space in the Sand Creek plan, but to hold onto green space for community expansion in the coming years.
Resident Jane Fritz spoke on her concerns of noise pollution from the volleyball court and also advocated for green space. "I just think green space is really important," she said. "I just think the volleyball court, because of noise, would be better in a better place."
Fritz brought up the use of trees to curb noise pollution, listing Coeur d'Alene's beach as an example for effectiveness of mitigating noise in a natural manner.
Even Justin Dick, restaurant owner of Trinity at City Beach for 11 years, has been working to maximize greenspace to cooperate with the property owner responsible for a property swap with the city to make these improvements possible, including the boat launch. The Cox family's property is valued at an excess of $2 million which would allow Sandpoint to gain property without worrying about finding funds. He said that Stapleton, Woodruff and the Cox family have all supported him in finding a resolution that allows the restaurant to stay, in lieu of the business deal.
Dick said his restaurant has brought many non profit fundraisers to City Beach such as the Spokane to Sandpoint Relay, CHAFE 150 and The Scenic Half marathon. He is urging those events to grow and continue to attract downtown attention in the winter.
"It will give a lot of people a reason to come downtown in the winter," Dick said. "I love Schweitzer but it takes a lot of our people out of our downtown core. One of the unintended conflicts of the byway is when you come off Schweitzer Mountain, you see it all day long, they go into the parking lot, get their Starbucks and they skip our town as they come through."
Unlike the City Beach plan, Woodruff and Stapleton said that few significant changes were made from prior versions of the downtown waterfront concept. This plan is predominantly trying to acquire more public right of way and expand Bridge Street. The city would do a semi-trade of property that would work with a developer of the proposed $16 million residential and office area to utilize the land behind buildings on First Avenue. The city wants to push the development back and release land by the bridgeway for greater access to public transportation. This land strip owned by the city of Sandpoint is called Farmin's Landing, which is the land behind buildings on First Avenue. The exchange of property and cash exchange for the remainder of the cost would support development of the project in the next two fiscal years as opposed to five to 10 years, Stapleton said.
Great Northern Sports Complex was presented by Woodruff, where he emphasized a new young adult BMX track and a splash pad, which Ruehle was strongly in favor of at the meeting. She said the splash pad felt more appropriate in this plan as opposed to City Beach.
"Historically we had some kind of wading pool down there that eventually failed and we got rid of it, so I would hate to see that mistake made," Ruehle said. "It is very appropriate here."
The Parks and Recreation master plan includes these three facilities as well as War Memorial Field and the Watershed. The War Memorial Field project is in Phase I and on time for completion. The design for Phase II will be ready in the fall and will involve boat launch improvements and parking lot improvements.
Although the watershed plan will not be part of the July master plan due to environmental review, it will be coming back to council in late August.
"It has not been lost," Stapleton said. "It's a more comprehensive plan, beyond just recreation."
The city is asking residents to provide feedback on the facilities plans. The Parks and Recreation master plan and the designer's narration of the project is available in interactive format on Sandpoint's website, where residents can make public comments and see feedback.
Aly De Angelus can be reached by email at adeangelus@bonnercountydailybee.com and follow her on Twitter @AlyDailyBee.
---