Tamarack: Customers respond to free winglet installation offer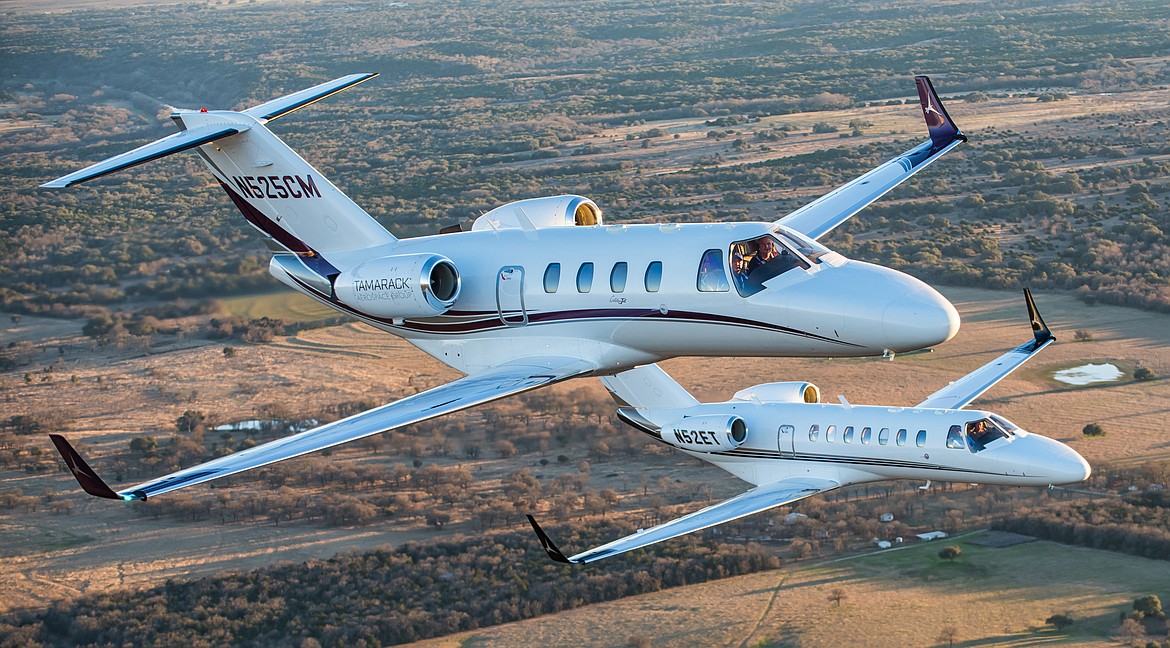 (Photo courtesy TAMARACK AEROSPACE GROUP) Nick Guida, Tamarack Aerospace Group's president, is pictured in the pilot's seat of a Cessna CJ (tail number N525CM) with the company's active winglets (the upturned tips of the wings) installed. Pictured below is the same Cessna CJ3 (tail number N52ET).
In response to the COVID-19 economic impact, Tamarack Aerospace Group has launched a temporary program to waive all installation fees for its revolutionary Active Winglet installs on Cessna CitationJets.
Tamarack officials announced Tuesday that seven customers have now taken advantage of the $42,000 discount, which will be offered through June 30. The newest customers sales include two CJs, two CJ1s, two CJ2s, and one CJ3. Among those taking part in the program are a return customer and one Part 135 charter operator, as well as one partner installation completed by Rose Aircraft Services in Mena, Alaska.
"We are proud to help our valued customers during this time of economic strain," said Jacob Klinginsmith, president of Tamarack Aerospace. "Temporarily eliminating the $42,000 installation fee has allowed seven customers and counting to experience the groundbreaking benefits of our active winglet technology."
The continued support of Cessna CitationJet owners has helped Tamarack's momentum this past spring, keeping sales services and supply chains operating. Tamarack Partners have also taken advantage of the discount as they navigate sales during an industry slowdown.
Tamarack officials said the aerospace industry is learning difficult lessons from the COVID-19 pandemic and will continue to evolve as the situation matures. One reality has become clear: Aviation technology needs to be safe, efficient, and sustainable — now more than ever before. Tamarack's active winglet technology substantially increases the capability for non-stop or fewer-stops, thereby reducing the need for public passenger contact during flights while allowing for many different travel routes, the company said in a press release.
The modification is an immediate sustainability solution, reducing fuel consumption and carbon emissions by up to 33%.
"As customers begin returning to the skies, people are looking to the aviation industry to adopt more sustainable practices," said Klinginsmith, "Active winglets are one way to achieve those goals."
---