LPOSD budget bites COVID-19 costs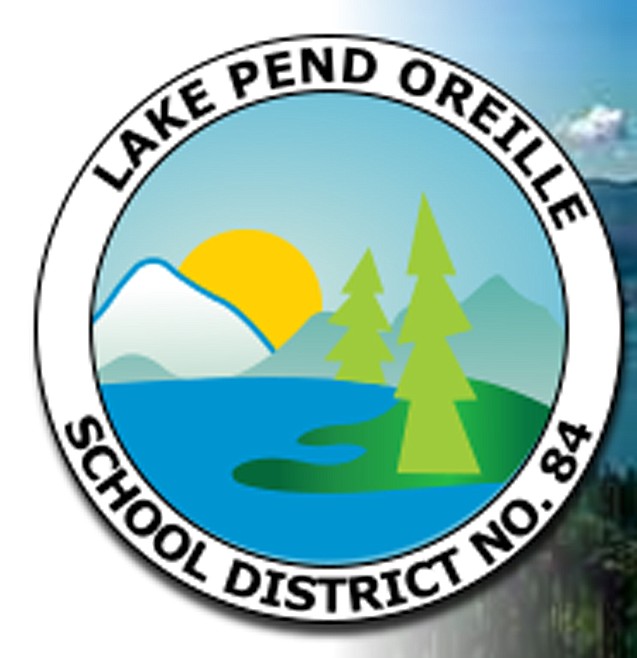 by
Aly De Angelus
Staff Writer
|
June 25, 2020 1:00 AM
SANDPOINT — In preparation for Lake Pend Oreille School District's new 11-month fiscal cycle on July 1, Chief Financial Officer Lisa Hall created a comprehensive, nontraditional presentation of the school budget for 2021. Board members, excluding trustee Lonnie Williams who was absent at the meeting earlier this month, unanimously voted to adopt a budget of $41.2 million.
Unlike recent years, an unwelcome guest, "COVID-19," became the conversation piece of the evening. Hall vetted board member's concerns and directed the conversation on how to recover or maintain their financial position in 2021.
"We have for the first time in our negotiated agreement with our teachers added some furlough language," Hall said. Under new language, LPOSD is required to furlough teachers and staff if their reserve funds drop below 9.5 percent. LPOSD's reserve funds are currently at 11 percent.
"To make a monthly accounting payroll we need that much in cash, otherwise we would be in a position where we would have to borrow our monthly payroll expenses," she said.
Superintendent Tom Albertson was also proactive during the school year to save $63,000 for the district by working with teacher Brian Smith to create an equitable formula for resetting para support per school. Based on the amount of support hours and the enrollment at each school, Albertson was able to reallocate funds for schools in greater need.
Northside Elementary School is one of two LPOSD schools that recently lost Title I funding and was facing the possibility of laying off a Title I funded teacher before the introduction of this formula. "Through this restructure they were able to keep that teacher on," Albertson said. "She's not going to be a Title I paraprofessional, she is just going to be an elementary support paraprofessional."
A total of five full-time teachers and eight classified staff positions were cut at the elementary, middle school and high school level. Albertson said these positions were either absolved or consolidated, so teachers could be transferred to other open positions.
"No program was lost," he said. "We were just trying to be efficient. When we saw a place to cut, we did."
The one percent holdback instituted in May, also as a result of COVID-19, cost the district an additional $230,000, leading to a chain reaction of using reserve funds and contingency funds to offset cost. Not only was $130,000 of contingency funds built in to account for future staffing modifications, but another $200,000 was described as a "budget buffer" to protect the school district from any change in enrollment.
"It may be more than likely less student enrollment than projected," Hall said. "We were projecting flat enrollment and, of course, this may be a real issue not only for Lake Pend Oreille School District but nationwide."
To balance this year's budget, Hall used a one-time reserve fund of $590,000. Sixteen years ago the district started a reserve policy for emergency situations similar to the COVID-19 outbreak where $100,000 would be contributed annually to this fund. During the apex of the Great Recession, Hall recalled using over $1 million, another $600,000 when Coldwater Creek declared bankruptcy and a final time for bus acquisitions.
A bulk of the school's budget for 2020-2021, $36.8 million for the General Fund, has been secured by the two-year maintenance and operation supplemental levy enacted March 2019. Thirty-five percent of the General Fund is from this voter-approved property tax, which is a fixed amount of $12.7 million. The other two thirds of General Fund dollars are coming from the state's four-percent increase or $920,000 for K-12 funding in the district.
"But, this is more than offset by a five-percent state holdback of $1.2 million for our district on the adopted K-12 appropriation for FY21," Hall wrote in the budget statement.
Gov. Brad Little has not yet instituted the five-percent holdback that was addressed by Hall in her statement, but Hall anticipates an announcement on July 1 when the fiscal cycle ends.
Hall is optimistic about two sources that would recoup funds lost by the COVID-19 pandemic. The first source is the Coronavirus Aid Relief And Economic Security Act which has promised $535,000 to the district.
"The caveat there is the way things are scripted from the federal legislation is that private schools have access to our CARES (funds)," Hall said. "There is confusion on if that is based on the free and reduced numbers in the private schools in the boundaries of our school district or the total enrollment."
A second source of money could be reimbursement on transportation cost for roughly $573,000. At the previous April 14 budget workshop Hall was not confident in receiving these funds, however, the criteria for the five-percent holdback did not mention transportation as a line item.
"The governor's office is aware that this is a problem," Hall said. "There has been some dialogue that maybe they would pay on actual expenses and FY19 miles driven."
Hall's presentation was succinct and community-friendly, summarizing traditionally lengthy accounting ledgers of over 85 pages to a more digestible demonstration of financial operations for the school system. Her narration of the school's financial history since opening in 1999 included charts, bullet points and detailed reasoning behind this year's out-of-the-ordinary expenditures.
LPOSD was ranked 63rd for per pupil spending or an estimated $9,016 per student out of 164 public schools in the state of Idaho. $4.4 million of the budget belonged to other federal, state and local grants.
New budget adjustments included $343,000 in capital expense for technology and $24,500 for the final payment in November for their 20-year lease purchase of Lake Pend Oreille School District's office.
To look at the final budget document visit LPOSD's website under the finances section. The annual budget meeting will be held at the Pend Oreille Events Center on Jan. 12.
---